Links to today's show transcripts:
Elizabeth Kolbert: An Honest Conversation About Climate Change Is Needed in Wake of Irma & Harvey
At least four people have died and nearly 6 million people are without power in Florida, after Hurricane Irma made landfall on Sunday on the Florida Keys as a Category 4 hurricane. The storm also flooded the streets of downtown Miami, turning the city's main strip, Brickell Avenue, into a three-foot-high raging river. Its arrival sparked one of the largest mass evacuations in U.S. history, with nearly 7 million people ordered to leave their homes.
Scientists: Climate Change May Wipe Out Third of World's Parasites, With Disastrous Ripple Effects
As the United States continues to deal with unprecedented floods and hurricanes, a new study has revealed climate change is also driving the mass extinction of parasites that are critical to natural ecosystems, and could add to the planet's sixth great mass extinction event that's currently underway. The report in the journal Science Advances warns that about a third of all parasite species could go extinct by 2070 due to human activity. The loss of species of lice, fleas and worms could have profound ripple effects on the environment and might pave the way for new parasites to colonize humans and other animals with disastrous health outcomes.
Irma Destroys Haitian Farmland as Recovery Goes On from Recent Natural Disasters & Cholera Outbreak
The death toll from Hurricane Irma has reached at least 27 in the Caribbean. The numbers are expected to rise as rescuers reach the hardest-hit areas. Irma destroyed major parts of several Caribbean islands, including Barbuda and Saint Martin. Cuba also suffered major flooding in Havana and other cities, but there were no reported deaths. The entrepreneur Richard Branson has called for a "disaster recovery Marshall plan" for the Caribbean. Cuba has already sent more than 750 health workers to Antigua, Barbuda, Saint Kitts, Nevis, Saint Lucia, the Bahamas, Dominica and Haiti. While Haiti avoided a direct hit from Irma, the hurricane still caused substantial damage in a country still recovering from the 2010 earthquake and Hurricane Matthew last year. Hurricane Irma displaced more than 100,000 Haitians and destroyed crops in the north of the country.
Oaxacan Residents Plead for Water & Food After Mexican Earthquake Kills Over 90 People
In Mexico, the death toll from Thursday's devastating 8.2-magnitude earthquake has risen to 90 people as rescue teams continue to search through the rubble in parts of the southern states of Oaxaca and Chiapas. Over the weekend, journalist Andalusia Knoll spoke to survivors from the earthquake in Juchitán, Oaxaca, which was the city hardest hit by the earthquake.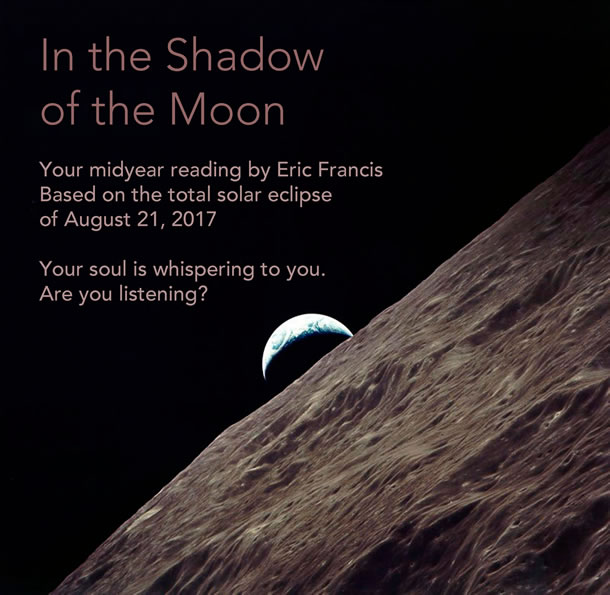 In the Shadow of the Moon, the exciting 2017 Midyear Reading by Eric Francis, is now published. The video readings for all 12 signs cover the Great American Eclipse of Aug. 21 and well beyond. We'll be increasing the price again very soon, so don't hesitate to
order your copy here
. You can also now choose your
individual signs here
.