Dear Friend and Reader:
For a few years I've been wanting to write an article about how to pick a therapist. I know that there are those for whom opening up a real discussion about their lives is burning in their soul. Others know they've been dealing with the same problems over and over for years. You may see the same patterns repeating in your relationships, your career, your family life or other aspects of existence, and you decide that it's time for that to change.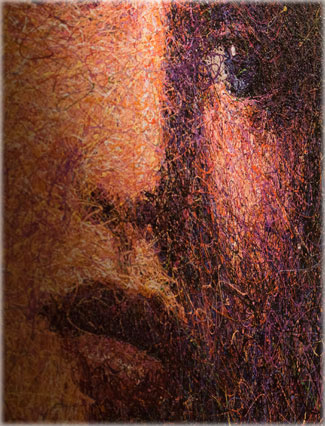 Photo by Eric Francis.
Helping people get into therapy has been one of the themes of my astrological practice. I believe in therapy and I think that in American society, so obsessed with denial and immaturity, it's the one thing that nearly everyone needs, if they want to grow up and be not just functional adults, but also people who live fully.
Yet till now I haven't felt comfortable writing the article. So in the interest of good therapy, I'll start with my hesitancy.
First issue is that I've heard a lot of stories of unhelpful or even hurtful experiences. I've had a few myself. I'm aware that there's a lack of trust looming around the whole issue of therapy. There is also a belief that it's superficial.
Next issue is that when most people are choosing a therapist, they are in some kind of crisis, and that's not necessarily the best time to be making such a critical decision. Yet it's the time that it typically happens.
Another issue is that there exist a diversity of misunderstandings about what therapy is and how it works. For many people there is the perception that it's supposed to be a magic or at least deeply mysterious solution. Images of the patient reclined on the couch in Dr. Freud's office come to mind; he and he alone understands the workings of their unconscious — and the old man had a lot of problems (as do many contemporary therapists, who according to Alice Miller tend to come from abusive backgrounds).
Others treat therapy as if "going to talk to someone" is the ultimate admission of weakness — they are somehow not self-sufficient or intelligent enough to live their own lives. They want to go it alone. Lurking in the background here may be the idea that "I don't want to go talk to someone because I'll find out something I don't want to know" or "they're going to tell me I'm crazy." (Often this translates to some form of, "I don't want to deal with my problems.")
Despite the existence of these reservations, I'm confident that good therapy is helpful and possible, though I am skeptical of how many people are actually qualified to do it. When I consider the diversity of innate and trained skills that it's necessary to have, and the level of ethics required, and how bad the training can be, it doesn't seem like there will be too many qualified candidates.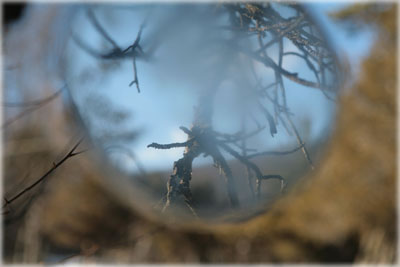 Photo by Eric Francis.
When I knew that I needed therapy in my late 20s, I set just one firm guideline for who I worked with — that the person would not have a Ph.D. Twenty years later, I don't believe that a Ph.D. is an automatic disqualification; I've met some fantastic psychologists who have actually earned their doctorates, and who are truly helpful, wise and compassionate souls.
Yet I can see I was onto a significant distinction: I was looking for someone who practiced the folk art of therapy, rather than the institutional or academic kind. I'll explain the difference in a moment, with a reminder that there are people who are part of both worlds.
My reference to someone named Joe Trusso came from a guy named John, who was having a torrid affair with my then-lover Sabine. One night I went to have dinner with the two of them, and after a while John suggested that I call up Joe and talk to him. John was an illustrious (even notorious) character. I think what I may have trusted the most was that John understood something about me, and his recommendation was an outgrowth of that. I had nothing to lose by going in for a session.
Now, you probably wouldn't ask your partner's lover for a reference to a therapist, or to anything for that matter. However, you might get the name of someone by some means that seems unusual. A synchronicity might be involved. In truth, references are a pretty good way to get started shopping around. Ask people you trust if they have heard of anyone, and ask what they heard.
The key fact is this: however you may be feeling, you're going to need to make an informed decision, you're going to need to trust that decision for a while (say, for three sessions, till you have a feeling for how things are going), and then you'll need to evaluate how you did. Even an informed decision is a roll of the dice, however there are common-sense ways you can skew the odds in your favor, which could be applied to any selection process for a healer or practitioner.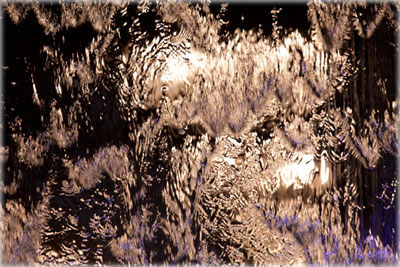 Photo by Eric Francis.
If you don't have a reference from a friend or another practitioner to work with, then open up the local community newspaper and see who is advertising. Pay attention to how you feel reading the ad and dialing the phone.
Is the person easy to reach? If you leave a message, do they call you back fairly soon? Do they answer your questions patiently? This is more than good business practice; therapists know that people often call them when in crisis, and they know that those first few minutes are a key time to cultivate trusting communication, and to offer a prospective client the chance to feel listened to and cared about.
When you pick someone you want to have a first meeting with, you might be inclined to tell them your whole story, which would be a good sign. But sometime during that first visit (or before), make sure you ask for a copy of their CV (curriculum vitae, a long-form resume that all professionals should have available). In my opinion, you're looking for two things on their CV — the first of which are educational and professional experiences that qualify them for the service that they are currently offering.
Second, I suggest you look for diversity of interests. When I read Joe's CV, it included therapy training in workshop format, educational experiences, teaching, educational consulting, plus some of his artistic and scientific endeavors. Among them was the fact that he's a musical composer, with some of his notable performances listed. The topic of his master's thesis was the magical powers associated with the shapes of musical instruments in indigenous cultures. This impressed me as intelligent and open-minded.
I think it's far preferable to work with someone who is excited about life, and who challenges themselves to grow and explore existence. That's the kind of example you want — and a therapist is very much an exemplar, not of a perfect person, but of an alive one. Such a person is more likely to relate to what you say and the unusual things you might want to do, and less likely to try to fit you into a box. The essence of therapy is to bring out the person you are inside, rather than have you be someone else.
Photo by Eric Francis.
Most people will want to know the person's credentials — you know, they went to Cornell or Harvard and have the following licenses, and that would be enough. However, whatever their credentials, I suggest you go with your feelings. Do they take an active interest in you and your life? Can you feel their empathy? What does your intuition tell you? These things are FAR more important than how many merit badges they have.
Let's make a distinction between the academic/institutional approach and the folk approach to therapy. To the extent that therapy exists these days, much of it takes the academic/institutional approach — coming with the need to make a diagnosis, for example. Psychologists and social workers have this cryptic thing called DSM-IV, which supposedly lists everything that can possibly go wrong with a person's mind. As the patient, you would need to fit one of those categories; your diagnosis gets a little code, and that code is used to collect insurance (for example, social anxiety disorder is DSM-IV 300.23). Some people also find it comforting to know what's 'wrong' with them, at least in the theory of a psychologist.
Many practitioners who use the diagnosis model will either prescribe mood-altering drugs, or refer you to someone who will. I find it stunning, shocking and unbelievable that so many millions of people you see on the street are taking 'anti-depressants'. In my opinion, mood-altering prescription medications are only necessary in rare cases, not for everyday depression or anxiety. There is considerable evidence that they make matters worse. And they are prescribed without actual scientific data (for example, indicating exactly what 'chemical imbalance' is being treated). The purported goal of this kind of therapy is to cure the patient.
Alternately, the folk art of therapy has a more down-to-earth approach. The therapy room is a place of refuge or sanctuary. That's how it should feel when you sit down there — like a place off to the side of existence, protected from the demands of the world, and a place where you want to come back. If after the first session you feel better about your life and you want to come back, that's a good sign. Then see how you feel after the second session. If things go well for a month or so, give the person a chance and reassess in six months. Remember that there may be ups and downs in your attitude toward the work — but that's not a given.
In this approach, the therapist is a witness and mentor. They maintain a loving presence, though one that's not attached to your outcome. This is the crucial difference between a friend (or lover) and a therapist: someone you're involved with personally may have a diversity of biases and attachments to you; your therapist will see you more objectively, and when you walk out the door you're free to live your life — and come back — without worrying about their opinion of you.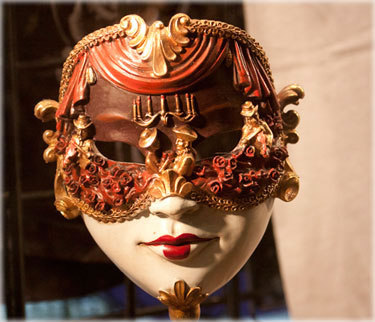 Photo by Eric Francis.
One goal of this kind of therapy is accelerated maturation. It's also about learning about yourself through an unusual kind of relationship that can become a model for other experiences. Your therapist should be the most supportive person in your life. This will teach you what a supportive person is.
There's a deeper layer, though. I believe that ultimately, therapy is about the cultivation of trust. That is the thing learned; the missing experience had. This is saying a lot on a planet where trust is the rarest human element, and the thing most often abused when it's found.
There is an idea going around that 'talk therapy' is superficial, and can only go so far, particularly compared to 'energy work'. Without commenting on 'energy work', I will say this: trust is a core issue in life. Our cynical and self-judgmental attitudes are usually based on lack of trust, and this is almost always crippling.
The therapy relationship becomes the vehicle for that experience of learning trust, not in theory but in actual practice. That takes time, though it will proceed from a point of contact. That point of contact leads to the conscious observation that your trust in someone is growing, that it exists at all, or that some benefit will come from it. The relationship becomes an active demonstration that trust really is possible. One of the deepest learning experiences of therapy is looking for that trust in other relationships — and if you discover it's not there, taking that fact to heart.
Trust leads to the ability to be vulnerable in a conscious and sincere way. Vulnerability without trust can have some catastrophic results. Most people struggle with trust and vulnerability. The therapy relationship becomes a place to experience those things that were largely missing, and to open up to the missing experiences, carrying what you learn over into other relationships. It's pretty powerful contrast if you sit in your therapist's office and have an intelligent conversation about your life, then you go home and feel like you cannot say a word to your parter about anything you talked about.
The best therapists have the flavor of part sage mentor and part peer. They become the authority in our lives which we aspire to be, and then get busy being. They can help supplant the negative or unsupportive influences of parents, whose authority we also aspired to, but who sometimes or often betrayed our trust. Your therapist must be someone who teaches you to respect and take care of yourself — by example, and through the relationship.
Your insurance, if you have any, may not pay for the person you find who takes this approach. That means you will have to pay for it yourself, something I've always thought was worth the expense even when I could barely afford food and rent. Therapy is the place you will begin to heal your pain, let go of the past and access your deepest potential. Once you find someone you're willing to do that with, I suggest you not put a price on it. Do what you have to do to earn the money and write the check every week. You may discover that makes the experience all the more meaningful to you.
Lovingly,

PS: I have covered the topic of therapy a few times before. One is an article called A Visit With Joe. I also have an article called In Canada, They Call it Therapy, which describes an astrology process I use with Chiron. I give more details on that process in this article, called When Astrology Listens.
Copyright © 2012 by Planet Waves, Inc. All Rights Reserved. Other copyrights may apply.
Some images used under Fair Use or Share Alike attribution.