Use this link if you're using an Apple mobile device | Download MP3. Or you can click through for additional resources.
Dear Friend and Reader:
Tonight's Planet Waves FM looks at the current astrology: Jupiter stationing direct, with Jupiter square Neptune, and Thursday's Aquarius New Moon.
I briefly discuss the deeper implications of the Jeffrey Epstein situation. Then I move on to a reading of the Woodstock Festival chart (included below), and Tantra Studio, wherein I discuss the "anti-environment" created by conscious sexuality.
Tonight's music is mostly by Vision Quest (I open with a Mickey Hart piece from Planet Drum).
Planet Waves FM is part of the Pacifica Radio Network. We're a nonprofit project supported by your donations, memberships and contributions. Please do what you can. Planet Waves FM and its publisher, Chiron Return, are seeking a major donor to help us get our more ambitious projects off of the ground. If that might be you, please get in touch.
Thank you for your listenership and your ongoing support and friendship.
With love,



PS — I've revived the Vision Quest programming on our main Mixlr stream. Vision Quest is the in-house Planet Waves ambient rock ensemble, which emerged as part of the 2016 annual edition. The queue now has 80 hours of recordings, writing sessions, rehearsals and live performances. Tune in here, free, any time.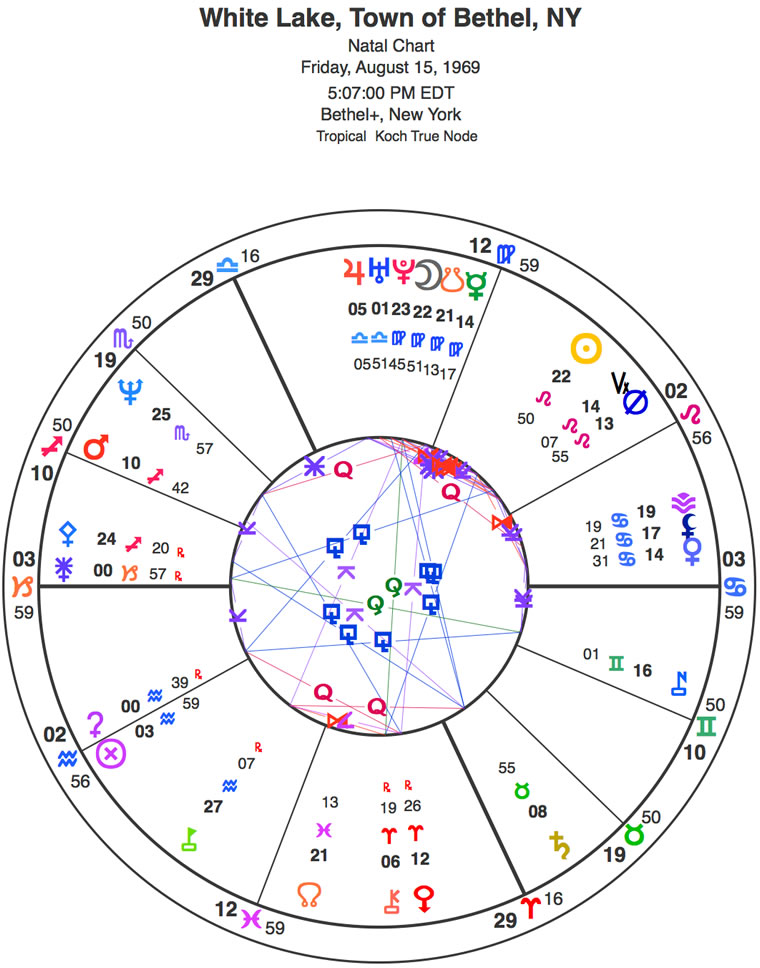 ---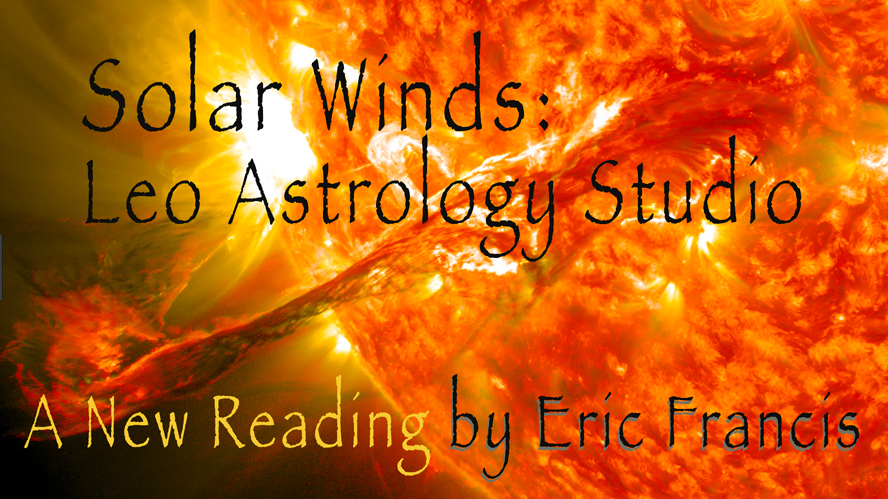 Part One of Eric's Solar Winds reading, Astrology Studio for Leo Sun, Moon and rising, is now available for instant access. Leo has just been through an extraordinary experience of eclipses (including the Great American Eclipse), and you are still reorienting from those experiences. We will move from there into the influence of the Saturn-Pluto conjunction in Capricorn, which talks about the profound changes you're going through in "everyday life," including matters related to work and wellbeing. And of course, Chiron in Aries will feature prominently, in this extended reading for Leo. Take a break from the mental stress and frustration of society, and enter a world where you are at the center, where your potential is real, and where your problems yield to your spiritual gifts.
You may order here. This reading is included with the Backstage Pass and Galaxy Pass.
---
It is difficult to feel good these days; it's challenging to focus on your growth and self-care, or even to relax. We are pulled out of ourselves constantly, and often distracted from our core purposes. IN THESE TIMES, the Planet Waves autumn reading, will help.