Editor's note: this is the full PW members' edition, featuring your weekly horoscopes, the Create feature, and more.
Dear Friend and Reader:
I wrote today's column on Wednesday aware of a curious mix of emotions, and maybe you can relate: buoyed by some of this week's Election Day results; numbed and exhausted by news of yet another preventable mass shooting here in the U.S. But let's consider some of Tuesday's good news for a moment, since it represents a direct response to everything that has unfolded in the wake of You-Know-Who's election to the Presidency one year ago:
Democratic candidates for governor in both New Jersey and Virginia beat out their Republican rivals (remember Chris Christie?), and Dems also won control of the Virginia General Assembly, in a direct backlash to the Trump Effect.
And New York City's progressive mayor, who'd campaigned for Bernie Sanders — Bill de Blasio — handily won a second term. Mainers defied the state's bully of a governor to overwhelmingly approve expanding Medicare for low-income adults (of course, Gov. LePage now says he won't enact the will of the people).
And in Philadelphia, civil rights lawyer Larry Krasner — a longtime opponent of capital punishment who opposes police stop-and-frisk policies, and who has represented protesters with Black Lives Matter, ACT UP, Occupy Philadelphia and other progressive groups — has been elected District Attorney of the City of Brotherly Love.
Eric's attorney, Julian Schreibman, won his race for a seat in the 3rd Judicial District Supreme Court in New York in a predominantly Republican area. If you've been aware of Eric's conflict with the city of Kingston regarding the alleged bite his dachshund, Jonah Kelly Francis, gave to a city fire inspector, you know Schreibman is the honest, caring lawyer who kept Jonah's record clean.
But perhaps the most striking upset of all came in one of Virginia's races for a House of Delegates seat: Democrat Danica Roem is set to become the nation's first openly transgender state lawmaker. Not only that, but she beat 73-year-old 13-term incumbent Republican Bob Marshall, who has repeatedly called himself Virginia's "chief homophobe," and who wrote an unsuccessful "bathroom bill" that would have prohibited transgender people from using public restrooms matching their gender identity.
Hopefully this will send a clear and strong message to the Dem establishment: not only does nudging progressive candidates more toward the 'middle' tend not to work (and, in fact, often backfires), guess what? Standing openly in who you are and for what you truly believe in can work. Perhaps it is the only thing that ever does, at least on the level of dharma.
These stories and more are not a sign that 'everything is better now', but they are a sign that people are paying attention, and that they're upset enough about certain shifts in the collective social climate to take some action by voting for people and policies that represent human beings standing up for the greater good. That is, people who care about the wellbeing of those around them.
By no means did the entire country swing left on Tuesday. Neither, however, did it slide overwhelmingly toward the abyss. And it could have. If we've learned anything in this last year, it's that we can't take for granted that society will simply hum merrily along on its own. Each and every one of us needs to be involved in some way to keep the greater good of all in focus as a guiding principle — politically and personally.
Because, really, the personal is the level on which most of us live most of the time (though perhaps that's been shifting in recent years). In the background of all of the election news are the same long-term, emotionally polarizing issues we've been grappling with for far too long; for many people, these issues are matters of their daily struggle to live.
Meanwhile, in the foreground for many people are completely personal desires, goals and crises, and the chosen (or, more often, unconscious) distractions from them. It can seem impossible at times to achieve lift-off when it comes to making positive changes on even the most basic personal level, given all that one is up against. Yet sometimes making progress really just comes down to keeping a little momentum going.
Some of this week's astrology appears to support that. Of course, sometimes you have to figure out a way to overcome inertia to create momentum in the first place: you have to get the ball rolling.
It's easy to get intimidated by that; to forget that, often, doing just a little something (or a series of little somethings, taken one at a time) is all it takes to move from stasis, to engaging with a process, to some kind of result that previously appeared impossible.
The beautiful aspect that's approaching — and which you'd do well to start actively warming up — is Venus conjunct Jupiter in Scorpio. This is exact on Monday, Nov. 13. Venus conjunct Jupiter generally gets described as being 'fortunate'. But as you've probably heard, fortune tends to favor those who've prepared some. You can't count on astrology to do all the work for you. Also, Venus and Jupiter behave a little differently in different signs, and their impact or influence in your life is shaped by where they're moving in your chart.
So where might you focus on getting the ball rolling? Positive expressions of passion and sexual energy could be a first consideration. Venus-Jupiter is usually said to foster optimism and good moods in relationships of all types, but Venus is not at its softest or most jovial in Scorpio. So you might see what you're feeling most passionate about and begin funneling your time and attention there, starting now. If you can invite a friend, partner or like-minded acquaintance to join you in, all the better. Given Scorpio's transformative mission (which can take a social-justice tone), this energy could very well express in ways other than sexual.
Scorpio is also a 'money sign' of sorts. This week could be good for ferreting out ways you can save yourself some cash or even come into a little bonus. But bear in mind that Venus conjunct Jupiter is just as likely to signal spending money freely. That's not always a bad thing.
In fact, this might be a good time to make any upgrades or investments you've had in mind, ahead of Mercury entering its pre-retrograde shadow phase Nov. 14-15 (depending on time zone). If you do, notice whether you're especially drawn to things that are more lavish than usual, sexier, or that relate to some desire you usually keep quiet about.
All of that said, however, there's some supporting astrology in the next few days to help you with that momentum. For example, on Saturday Saturn in Sagittarius makes a trine to Uranus in Aries. This aspect suggests the potential to engage with what is new while still working within an existing structure. Or to put it another way: steady, incremental work right now could result in creative change down the road.
But what's really interesting is an aspect pattern forming between today and Sunday: the Scorpio Sun making a sextile to asteroid Juno and to Pluto, which are conjunct in Capricorn. You have the ability to make changes in your immediate environment. While this could mean something as simple as cleaning up what has become disorderly around the house, we have Juno and Scorpio involved.
There's an opportunity here to evolve something in a previously set relationship situation (especially in a sexual relationship). Which of your unexpressed needs are ripe for deeper consideration? Which of those 'needs' might really be 'wants'? Experiment with changing out those words as you express yourself (even just in your journal).
Which word makes changes feel more attainable, or less like a deal-breaker? What has the potential to take you deeper with a partner (or deeper within yourself)? Which phrasing helps you to understand how you've gotten where you are, and how to move forward? When do you feel like you have to hold tight to what you have and grasp for more; when do you feel like you can use the power you have to benefit all involved if you make some minor changes?
Jupiter magnifies whatever it touches; with Venus, it's all about emotions and relationships. It's up to you to notice what's increasing in your life, and respond appropriately. Whether that means redirecting your energy and emotions toward a deeper desire or diving more fully into what's already in motion will be your call — but you might want to start finding that groove now.
Yours & truly,

Amanda Painter
Introducing the 20th Annual Edition of Planet Waves
Growth Is Inevitable. Becoming Is an Art Form.
Dear Friend of Planet Waves:
Here's the thing: Life goes on. No matter how crazy the world is, we who are alive must keep on living. And that means we must keep growing and becoming.
The more chaotic the world becomes, the more we need a tool that can help us spot the patterns in the chaos — and that would be astrology. I have long considered astrology just one resource among many potentially useful ones, though with each passing day, the gift of pattern recognition, and how these patterns relate to our lives, is a service that astrology is uniquely suited to provide.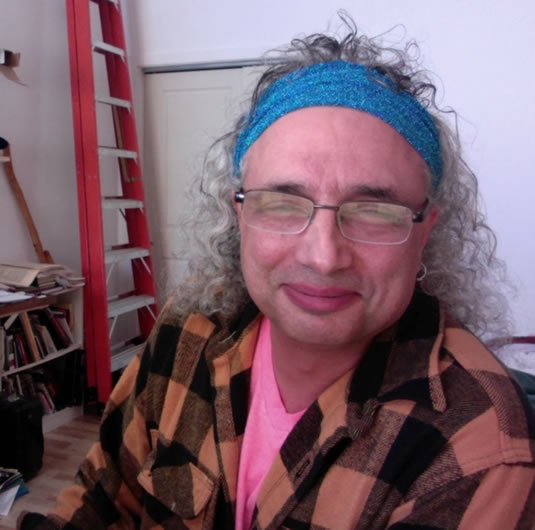 Me, at my music desk in The Place of the Way, my new studio.
I have begun preparing THE ART OF BECOMING, the 20th annual edition of Planet Waves. This letter will tell you more about the project, which, if all goes reasonably well, will be delivered during the month of January.
Brief note on pricing policy: we offer the best price for those who purchase sooner. The current price point is $99; this will be increased again soon to the final pre-order price of $111.
My annual readings provide not only insight but spiritual and psychological leverage. I am not here to predict the future, but rather to help you design your future. The project began as an extended January monthly horoscope; it's now more like an astrological novel, written with the pacing and detail of well-crafted fiction writing.
My focus is on love and work: your relationship to yourself, followed by your relationship to others; your professional activities, financial matters and tapping your creativity.
In the end, I consider myself a motivational presenter. I see my job as helping you get excited about your own potential, and describing the specific ways you can manifest your desires into reality.
In the next section, I will describe some of the transits I'll be writing about in THE ART OF BECOMING. I present these events in human language, using technical terms only as necessary — and explaining everything as I go. As a journalist, I write to be understood.
This is astrology written for humans, in human language, using concrete examples and images.
The Outer Planet Transits of 2018
Even by contemporary standards, 2018 is a distinctive year astrologically. We are still feeling the effects of the Uranus-Eris conjunction (the impact of the digital revolution on consciousness). But many, many more things are happening. They include slow-moving planets ingressing new signs. When several outer planets make moves at the same time, you know that everything will be in motion and a new world will arise.
These transits include:
Jupiter in Scorpio. That began earlier this month, and this one-year transit, ending in November 2018, in many ways sets the tone for the year: tapping the spiritual wisdom associated with matters of transformation, sexual awareness and experience, and the ability to have a deep conversation when it counts the most.
Saturn enters Capricorn. Saturn will join Pluto in Capricorn, its first sign change since late 2014. This will place Saturn square the Aries Point, the intersection of the individual and the collective.
Family material, our relationship to the government and the corporate spheres, and those entities themselves will come into focus. This is the beginning of the Saturn-Pluto conjunction of 2020.
Chiron Enters Aries. In 2018, Chiron will change signs for the first time since 2010, when it entered Pisces. Chiron in Aries will focus the question of identity, in an age when many people are confused about who they are and why they are on Earth. Chiron has been my astrological specialty since beginning this work in 1994. I will give this beautiful transit the attention that it deserves.
Uranus Enters Taurus. For the past seven years, Uranus has been in Aries, making two significant alignments: the seven-part Uranus-Pluto square (the Occupy! movement, Arab Spring and the Wisconsin labor rebellion), and the Uranus-Eris conjunction (the impact of digital conditions on individuals and society). Now Uranus will move into Taurus, which you might describe as The Body Electric. This will focus attention on physical reality, recognizing the technological impact of Uranus.
Minor Planet Transits. Pholus (small cause, big effect; multigenerational addiction issues) and Quaoar (creation myth and family patterns) are among the important minor-planet sign changes of 2018. I will take these into account, along with many other minor planet movements.
Product and Pricing Details
Each reading is chapter-length (about 5,000 words or longer) and takes about 12 hours to chart, compose and write. They are presented in web format, and two formats of printable PDF — US Letter and A4 (European letter). I am planning to deliver the readings during the month of January — the earlier the better!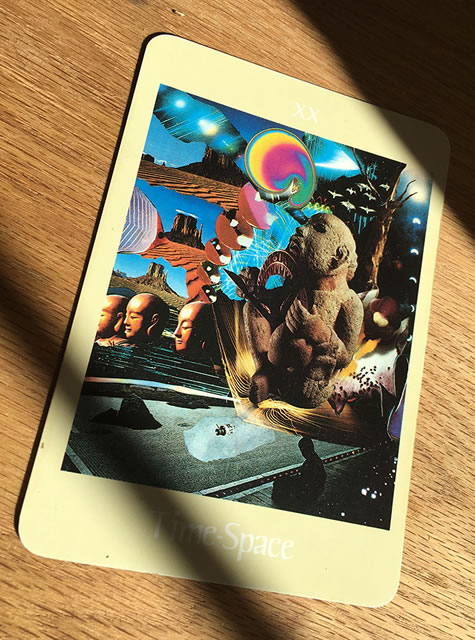 The 20th annual edition of Planet Waves corresponds to the Time-Space tarot card. This card is from the Voyager Tarot by Dr. James Wanless. Other decks call the card "Judgement."
This reading is written for your Sun, Moon and rising signs. It's also designed to be read for significant others, business partners and children. We have a "one purchase per household" policy. If you're going to share with your kids and their housemates, please send a gift.
The current price is just $99 for all 12 signs, the equivalent of $8.25 per sign. We will hold it there for a while before increasing to our final pre-order price of $111.
Individual sign sales will start at about $29 per sign. Most people who purchase individual signs end up buying more. It pays to get it with all 12 signs.
We will have a special announcement late in the year for those who need sliding scale pricing due to financial constraints.
A Writing Adventure
Writing the annual is always an adventure. I bring all of my talent and experience to this work: my spiritual training, my astrological training, my therapy training and much else. Then — I sit at my desk and weave the story of our lives.
Writing astrology is a special task, because of the profound power of suggestion that this kind of work has. Doing the writing, I immerse myself entirely in the archetypes of the signs and the planets. I use my Pisces shape-shifting power and I become the zodiac, and its inhabitants, and tell the story of our lives from the inside out.
The result will be something beautiful: a detailed guide to THE ART OF BECOMING.
It's good to be with you.
Lovingly,

PS — If you want to order by phone, call (845) 481-5616. If you don't get through, please leave a message, and we will get back to you early next week.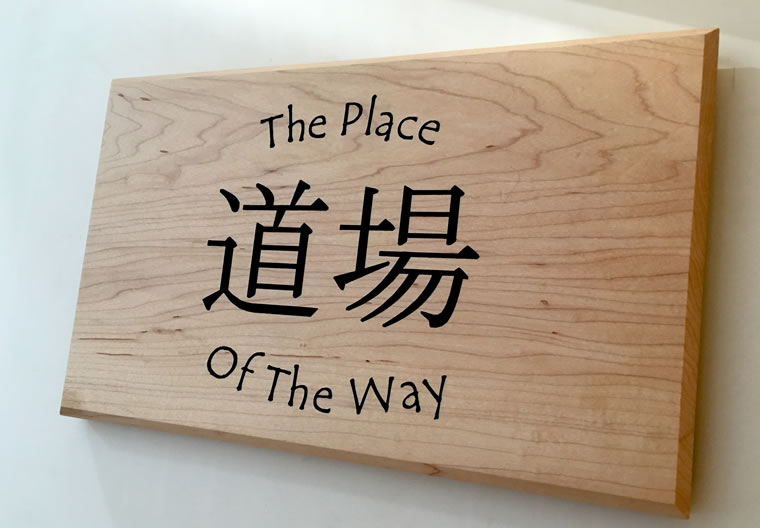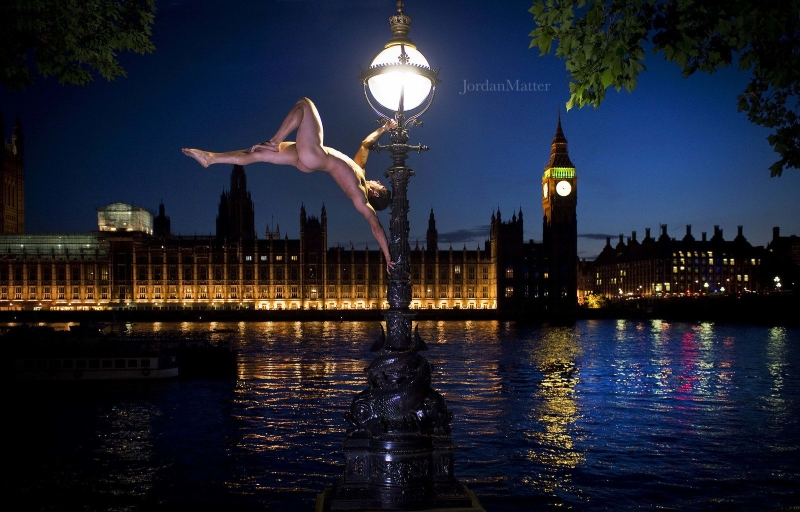 Kip Kahumbu, of Cirkus Cirkors, strikes an acrobatic pose in front of Big Ben and the Houses of Parliament in London, England, at 10:21 pm one night. This photo and the others in the Dancers in the Dark series are the basis for a book of the same name. Photo by
Jordan Matter
.
Dancing with 'Luck'
By Amanda Painter
Nighttime; nude bodies; a secret mission — sounds like the perfect set-up for a Scorpio adventure, doesn't it? Photographer Jordan Matter may be a Libra by Sun sign, but his recent photography project, Dancers After Dark, seems born for this time of year.
In fact, it's ideal for this week, as we approach the Venus-Jupiter conjunction in Scorpio. For months, Matter has been blessed by some kind of protection that reflects the best of Jupiter's luck and the aesthetic gifts of Venus: he invites professional dancers to flout taboos and pose nude in public city spaces, at night, to make stunning images.
In this slideshow on Matter's website (and this selection at Buzzfeed, if you want to gaze longer) you can see dancers singly, in pairs and in groups (including one astonishing group of 25 dancers in NYC's Washington Square Park) using their bodies to create art under unusual circumstances and in some incongruous places across North America and Europe (the hood of an NYPD patrol car, anyone?).
Matter writes in his artist's statement about Dancers in the Dark that it is:
"…about a willingness to say yes to the unlikely, the outrageous, the impractical. There is no obvious reason why any of these amazing performers would volunteer for this project. It was frequently very cold; it was usually late; it was dangerous, illegal, exhausting, and, of course, they're naked. Yet they still said yes. Why? Because they shared my belief that if we leap, the net will appear. Often in life we have to run toward our goals blindfolded, trusting our instincts to guide us. These images represent our willingness to throw ourselves into the streets without fear of failure. Doing so led to beauty and exhilaration we could not have imagined."
Amazingly, it also led to no arrests whatsoever. To get a sense of just how quickly the photographers and dancers had to work, and the preparation involved, watch the 'making of' videos at either Buzzfeed or Matter's site. And remember: you don't have to wait until it's dark to run, dance or take a small step toward your goals.
Original lineup of King Crimson. Check the
web edition soon
for proper identification.
This Week on Planet Waves FM
Making Sense of the Senseless
Dear Friend and Reader:
In this week's edition of Planet Waves FM [play edition here], I look at yet another senseless mass murder, and consider all the theories that you won't hear about on cable news or read in most coverage, in particular.
I consider violence as a struggle for identity; the distortion of eros and thanatos; and the ways people have been driven out of their bodies by electric media. And of course, it all comes down to military-grade weapons on sale at the local shopping mall.
You'll hear part two of my presentation on Chiron, and a discussion of monetizing sex — that is, the nuances of sex work. On the show I mention an article on the history of the minor planets, from The Mountain Astrologer — here it is.
My musical guest is King Crimson, from their first album, In the Court of the Crimson King.
Thanks for listening.
With love,

Monthly Horoscopes and Publishing Schedule Notes
Your extended monthly horoscopes for
November were published on Thursday, Oct. 26. We published your extended monthly horoscopes for October on Thursday, Sept. 21. Please note: we normally publish the extended monthly horoscope on the first Friday after the Sun has entered a new sign.
Aries (March 20-April 19) — You must have the discipline not to take things personally in your relationships. This is challenging because relationships are so personal; and yet now, more than ever, people are inclined to live in their own world. What someone is going through may be an unfathomable mystery. It may involve making the same mistakes repeatedly. You might use what you're witnessing as a kind of therapy process. Are you doing any of this? More significantly, to what extent are you orienting your life on your involvements with others? If you do, you become subject to getting lost the moment they get lost. Start with your own feelings, remembering that "how you think someone feels about you" is coming from you. Your ideas and feelings about sex may provide additional details to your mind-map. Tune in even deeper and you will hear a clear, steady and seemingly new source of information.
Taurus (April 19-May 20) — You seem to be a few steps ahead of the complication that's gripping so many people in your life. You can safely offer your assistance and guidance without the risk of getting too involved. Yet when your ruling planet Venus changes signs Tuesday, you'll feel more willing to be drawn into someone else's world in a way you may have never experienced. There is an emotional depth coming through your charts now that's inviting you to take deeper risks. You may even be feeling a craving to be more vulnerable, which will come as a refreshing development. The people closest to you, including intimate partners as well as the people you collaborate with, have something unusual to offer; though you need to bring yourself fully to the experience, and be willing to hang out a while. Live that day-by-day. You don't need to double-book your evenings. One plan is enough.
Gemini (May 20-June 21) — Use your sense of humor, even if you're dealing with dark subject matter. The world is a mess right now. You have it pretty good. Using your sense of humor does not mean that everything is so funny. Rather, it keeps your mind on, and evaluating your experiences, and what you see and hear, rather than merely being subjected to them. That you'll be aware of the serious side of any situation is a given. Yet you are not trapped. You're not subject to anyone's power. And the way you maintain your freedom is by keeping your perspective open and circumspect. Walk all the way around something a few times before you decide how you feel about it. If you're in a meeting, get up and stretch, just so you can see the view from the other side of the room. Note people's body language. It will reveal more than their words.
Cancer (June 21-July 22) — Keep guiding yourself into adventure, whether creative or romantic or erotic. Adventure means the unknown and unfamiliar. This is currently not the way of the world and many people in it: being stuck to familiar patterns is the modern psychic safety net. You don't need it. You can make new friends and go new places and try things you've never done. If you've ever had a creative impulse in your life, such as to write or paint or make music, or to dance or act or take photos, or to create lavish dinner parties: now is the time to get busy. This is the year you come into your own as someone who contributes, who feeds the universe with soulful beauty. A year seems longer than it is. Four seasons pass quickly. Dare to experiment and step into your self-expression in a way you never have before.
Leo (July 22-Aug. 23) — You can say anything you want, as long as it's true. You might over-share, fumble around a bit, feel stilted, or need to repeat yourself: it's all good, as long as you're saying what is actually valid and honest. Even if you change your mind or your point of view, you're still covered: you won't have to issue a retraction, only a revision. This is the creative process in action. As one artist said, paintings are never finished; they just pause in interesting places. So, by that measure, even your silence matters. Hesitation is a creatively pregnant place. One reminder your charts are offering is about not needing to prove anything. Your true colors will come out when you don't have to establish the validity of what you say, do or make — as long as you know you're being real. From your point of view, experience is its own reward.
Virgo (Aug. 23-Sep. 22) — Don't be quick to make financial commitments, or to decide that having money is a lost cause. The single most important thing to remember about finances is that motivation is the key ingredient. From the outside, it may seem like luck or opportunity intervenes in the lives of successful people. That's merely the window dressing. On the other side of that display is hard work, imagination and the willingness to delay gratification. And behind that is drive. You now have that power flowing through you; and you merely need to harness it, and be steady and dependable about getting your projects done. Your solar chart is vibrating with the message that your ideas are your most valuable asset. This relates to your experience and your base of knowledge. Don't talk yourself out of this, or let anyone else even try to. Put your mind to work, stick with it, and watch the results.
Libra (Sep. 22-Oct. 23) — You're not as confused or as off-course as you may seem. It's true there's a lot going on, and there are those days you seem to be running in circles. Yet what you need to do is prioritize. Ask yourself what's really meaningful to you and what is not. Ask yourself what's actually necessary, what's a sincere desire, and what is a whim. If you take the time to review your experience of the past few weeks, you may notice that you make the mistake of giving up what's the most important to you, just when you have the chance to make it real. You don't have to do that, and certainly not for the sake of another person. It's true that you provide an important point of reference for the people you care about, though in that case, you would be wise to set the example of taking care of yourself.
---
Scorpio Birthdays 2017-18
The Help You Need To Make the Most of Your Incredible Year
"Your work has always offered me food for thought, options to consider and clarity when needed. Thank you very much for what you do and how you present it."

— Victoria Bouet
Dear Scorpio Friend and Reader:
It seems that every day, there's a new tragedy to grapple with. If you're at all sensitive, life can feel overwhelming on an almost-daily basis. Yet you have deeper reserves than you might think; your passion is a powerful tool for transformation — and this year, you have some extra-special help in your sign.
That would be Jupiter, which is keeping you company for the next 12 months or so, and which kicked off your solar year with a potential-filled conjunction with the Scorpio Sun. You also have company in the form of Eric Francis and your 2017-18 Birthday Reading.
The key to using Jupiter's blessings well is to use them consciously, with full intention and actual action.
As you do, you'll pave the way for making the most of the other major planetary sign changes coming up: Saturn leaving Sagittarius for Capricorn; Uranus entering your relationship sign, Taurus; and Chiron leaving Pisces for Aries (a Mars-ruled sign, like yours). As your environment shifts, you'll need to adjust how you interact with it. Whether that means channeling your energy and emotions into your relationships, your home, your creative risk-taking or some other facet of life, you'll want to do so as productively and with as little wasted effort as possible. And you can.
Eric designs these readings to combine the best of his motivational life-coaching skills; the best of his therapy training; and the most down-to-Earth, practical, jargon-free astrological insights you'll find anywhere on the internet. This means the 2017-18 Scorpio Birthday Reading makes the perfect gift for your Scorpio Sun, Moon or rising sign loved ones.
You'll get two segments of astrology, a tarot reading for the year, and an extended description of your sign. Best of all, you can listen as many times as you'd like — whenever you need a pick-me-up or some new insights throughout the year.
"The Scorpio reading described my life right now and was much needed! Thank you!"

— Columba Genubath
How will you use the blessings of Jupiter in your sign this year, Scorpio?
Yours & truly,

Amanda Painter
P.S. If you'd like to secure your full reading at the lowest possible price of $33, you'll want to pre-order the 2017-18 Scorpio Birthday Reading here. And you'll want to do it soon: the price will increase as publication nears, and then will increase again upon publication of the full reading.
---
Scorpio (Oct. 23-Nov. 22) — You're doing well working with partial information. Said another way, you know some things and not others, and that may be working to your advantage. For example, your choices need to go beyond what will serve the purpose of a romantic relationship. Sure, relationships are important, though your emphasis needs to be on your chosen purpose. This is not about what you will do with "the rest of your life," but rather about heeding the calling to do what you need to do. We live in the age of excuses and distractions. We also live in a time when what passes for the world has been shrunk down to the size of a hand-held video screen. The actual world is a vast, mysterious and unpredictable place, and you would benefit greatly from getting a sense of its actual scale by traveling with your physical body. Go someplace unfamiliar and notice how you change and grow.
Sagittarius (Nov. 22-Dec. 22) — Mercury has just entered your sign, which will clear up some lingering questions you've had about a relationship. Yet if Mercury is doing its job, you'll have better questions, and you'll ask them sincerely. You might do it now, while the subject is fresh in your mind and while relationship partners are in the mood to speak. Everyone will benefit from a real conversation, conducted in person, face to face, with all devices left in your bag or in the car. Relationships must never be taken for granted: not the brand-new ones, not the cute old couple sitting on the park bench, and not anything in between. Right now you're the moderator of the conversation. You set the tone for the quality of communication, and the emotional content you're willing to share. If you listen with open ears and an open heart, you will learn surprising things about the people closest to you.
Capricorn (Dec. 22-Jan. 20) — The world is hungry for justice right now, and you can help provide it. The first way to do that is by being a fair and just person in all that you do, particularly in your most intimate relationships — but in truth, all the time. This will involve coming out of automatic mode, and consciously assessing every situation you find yourself in. While you're doing this, you may notice the first five or six times how easy it is to go back into robotic thinking, which is another way of saying not really thinking at all. When you take over, you'll discover that you have more power than you previously thought. You have the ability to intervene in situations where you do no harm — and that is the true metric of fairness. What seems unjust is almost always about one person taking advantage of another. You're free to declare you've had quite enough of this.
Aquarius (Jan. 20-Feb. 19) — You've been getting the message lately: you need to lighten up. This will take practice, though once you see how well it works, you'll have additional incentive to stick with the program. You have significant and realistic goals you're working with, and it will take some time and effort to materialize them. What will help you the most right now is a kind of public relations campaign. I don't mean writing press releases: I mean relating to friends, colleagues, clients, customers, and whatever you think of as your 'public' in a direct and candid way. Go to them rather than having them come to you. Putting this in the simplest terms possible, reach out to people who matter to you, and with whom you want to make contact — and connect. At minimum this would best be voice to voice, though you will go a long way if you bring your body along; go for eye contact.
Pisces (Feb. 19-March 20) — You know that when you find yourself in the midst of an insecure spell, it wears off as fast as it came on. So you might skip it altogether, and focus on your confidence. Over and over again, you've proven that it's worth having faith in yourself, because you so dependably come through. If you can remind yourself of that, you won't hesitate taking on new commitments, especially the ones you truly care about. The theme of your life through the remainder of the year is completing a kind of leadership program that goes all the way back to late 2014. That was a very different time in your life, and part of why it was different is that you've put so much energy into making it so. You have other changes that you need to make, and reflecting on what you've already accomplished will feed your gumption.
Planet Waves Daily Horoscope for Friday, Nov. 10, 2017 | By Eric Francis Coppolino
Aries (March 20-April 19) — You seem to be facing an important decision involving a relationship where emotional bonding and money are both factors. You cannot consider one without taking account of the other. Emotions must not outweigh the facts and figures. You know what's right, and must honor that.
Taurus (April 19-May 20) — You have a way of making the people you care about into a personal religion, complete with devotion, a sense of duty and spiritual aspiration. Yet it would seem that you really need passion, friendship and a shared sense of purpose. If you take it a little lighter, the light will shine brighter.
Gemini (May 20-June 21) — Today you may decide you have power over an issue that's impacting your health and wellbeing. Over the next 24 hours it may become obvious that you have to make a decision to act in your own best interests. Yet you'll need to work to maintain this commitment — and it'll be worth it.
Cancer (June 21-July 22) — While there's no end to the big deal made about sex, few will admit its profound importance in their lives. You would be wise to do that today, as you are approaching a turning point. This isn't about identity; it's about who you are as a person, in your full creative power.
Leo (July 22-Aug. 23) — Your work is not separate from you, and that's the message of your planets today. Whatever you do, throw yourself into it. Do something that changes the world for the better, and let that experience teach you about yourself. Some compelling need or desire is driving you. Go with it.
Virgo (Aug. 23-Sep. 22) — There are some things you've been wanting to do that you have not spoken much about. Now might be a good time to describe what you want to experience and inquire if anyone is interested in making it happen with you. If not, don't be afraid to fly solo. This is about you and your journey.
Libra (Sep. 22-Oct. 23) — Over the next two days you'll have some important decisions to make about your finances, though that's a kind of ruse. The real choices will be about your self-worth, which is not up for negotiation. You must decide wholeheartedly that you belong on this planet and that you have a job to do.
Scorpio (Oct. 23-Nov. 22) — You can draw inspiration from seemingly negative things. The places where you need to heal and get clear with yourself hold concentrated pockets of energy. When you are conscious enough and brave enough to open them up and see what's there, you set that energy free. Do not hesitate.
Sagittarius (Nov. 22-Dec. 22) — Today's aspects are reminding you of how much you want to do that you haven't done yet. There are places you want to go, and people you want to meet. You won't do all of this at once, though you can do one thing at a time. That will start with a decision you make today.
Capricorn (Dec. 22-Jan. 20) — Feed your hunger for justice. That means the right thing happening, especially for people who are at a disadvantage of some kind. You have some strong notions of commitment, and this is included among them. But this must go beyond being an ideal or a dream. It's time to take action.
Aquarius (Jan. 20-Feb. 19) — You must guard your reputation; but not so much that you don't use it. You've worked your way into a position of influence, whether at work, with your family or among your friends. You will have an opportunity to advocate for someone today, which also represents an important turning point for you.
Pisces (Feb. 19-March 20) — You don't need to worry about what people think about you, because most people don't think. At this stage, you get to set your own agenda and, in many ways, set your own rules. Then you get to explain what it all means. As a Pisces you are a master of illusions; the thing is, this is real.