Use this link if you're listening on an iOS or mobile device. Download MP3.
---
If you're looking for intelligent, commercial-free coverage of the election returns, we suggest you tune into Democracy Now!

Eric did two mini-editions for the Pacifica Network: a short piece on election astrology, and then a summing up of the voting experiences of Planet Waves listeners.
---
Dear Friend and Listener:
Tonight is the special election edition of Planet Waves FM. I look at two topics sure to be a big hit on Thanksgiving: the astrology of the election, and also of the presidential election of 2020, and the influence of Evangelical religion on American politics.
The program includes an interview with Stacy Platt, a professor of photography at the University of Colorado at Colorado Springs. She is doing a project, independent of the university, involving documenting the 400 Evangelical churches in her city. She is also interviewing people who consider themselves "exvangelicals" — essentially, refugees of the Christian movement.
You may visit Stacy's website here. There is an invitation to participate in the project.
Housekeeping note: I will be doing a program next Sunday, then taking a break for Thanksgiving. That will include a Bob Dylan-themed show distributed on Thanksgiving Day. I am planning to take two Sunday nights off.
Planet Waves FM is published by Chiron Return, a 501(c)(3) nonprofit corporation, which is part of the Pacifica Radio Network. We are supported by your generous contributions, large and small, which are starting to add up each month and cover the costs of the program.
Thank you for your support. All contributions are fully tax-deductible if you live in the U.S. If you want to be a major donor and sponsor an entire project or staff member, you're welcome to contact me directly.
Chiron Return's projects include Planet Waves FM, The Gemstone File resource for activists and reporters, and the forthcoming Investigative Reporting from the Kitchen Table. The first class will be announced as I finish the annual edition (likely in late winter) and will be called "Reading the News."
Thanks for tuning in.
With love,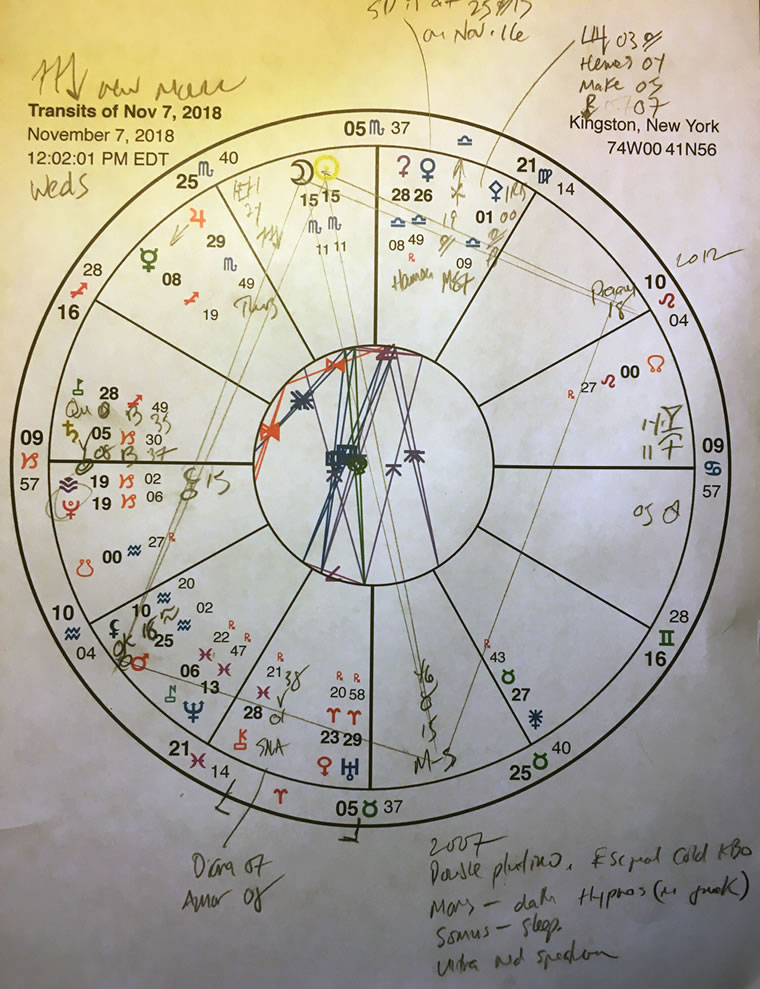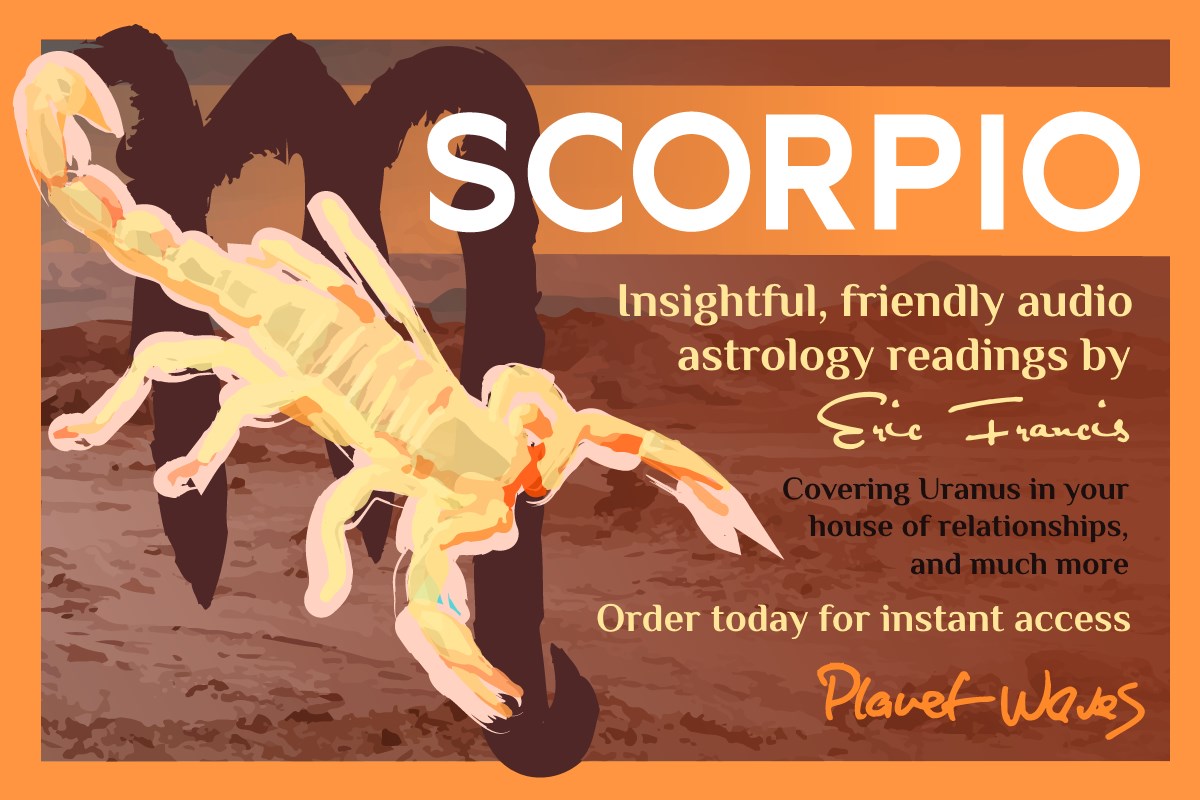 Welcome to Scorpio Season — and to Your Reading
With the Scorpio New Moon arriving on Tuesday, this is a perfect time to turn your attention inward — with the help of your 2018 Scorpio Astrology Reading. With at least an hour of audio astrology available now for instant access (in two segments) and a tarot reading that will be sent to you at a later date, it's an ideal way to get yourself oriented and motivated for the months to come.
Are you new to Planet Waves and Eric's audio readings? You can listen to last year's reading here, as a gift from us. Check his accuracy, review your last 12 months, and then order your new reading to get a better handle on your relationships, career, sexual energy, spiritual growth and healing, and more.
Please note: when the tarot portion publishes, the price will increase a final time. I hope you'll order soon to secure your reading at the current price — it's excellent for anyone with a Scorpio Sun, rising sign, Moon or even other significant planets in Scorpio. It also makes a thoughtful gift!
"Many thanks for this precious and profound reading. As a Scorpio Moon, Venus, Uranus and North Node soul, I definitely feel like this reading provides just the right impetus to finally have the courage to be myself."
— Diana B.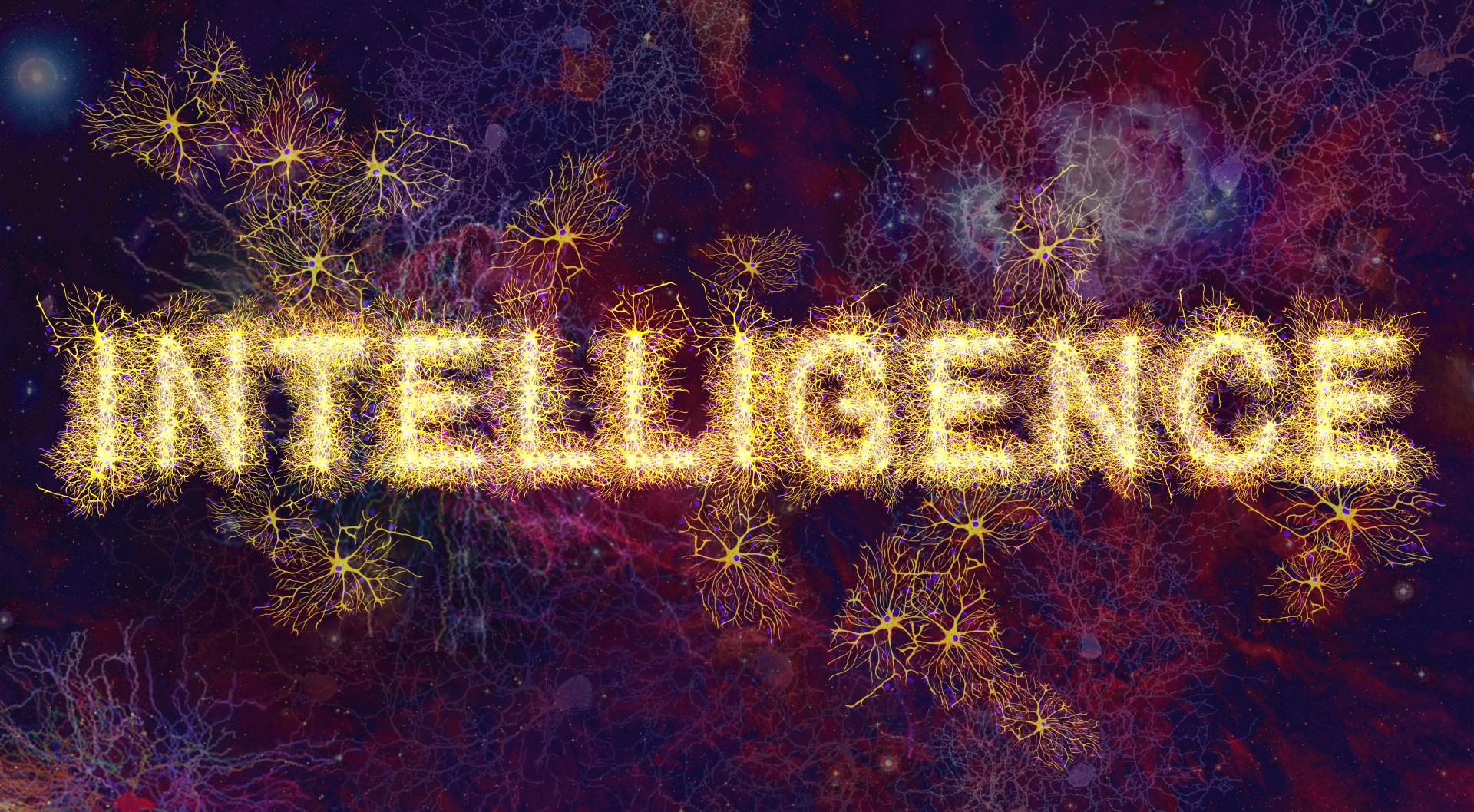 Last Call for Combined Discount on 2019-2020 Annual
Dear Friend and Reader:
As you may know from scanning the astrology websites, 2020 promises to be quite a year — and 2019 is preparation for those events. They include the Saturn-Pluto conjunction and the Jupiter-Saturn conjunction — two world-changing aspects in one year.
The 2019-2020 annual reading is called INTELLIGENCE. That's the one thing we need to make it through the global crisis, and for many, their individual crisis. It's the one thing we need to make the most of our lives.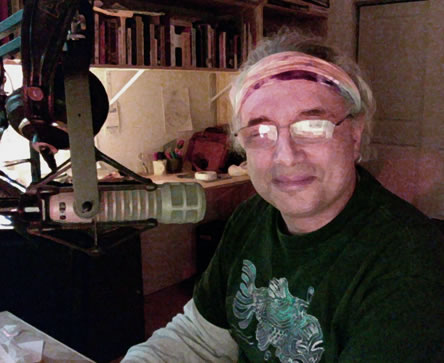 I'm getting ready to record and write the 21st annual edition of Planet Waves. I will be setting aside all but the most essential other work to write and record what amounts to an astrological radio serial and an astrological adventure novel.
In that edition, I'll be looking at the astrology up to the Jupiter-Saturn conjunction of Dec. 21, 2020. In this edition I am returning to the format of audio and written, which I have not done for a couple of years.
For the first time that I know of, I'm planning to have the audio format, called RESET 2019, ready by Dec. 31, in time for New Year's Day listening. Then the written portion, looking at 2019 and 2020, will be out some time in February.
Tonight is the last call for the combined 2019-2020 annual edition, including both years at one price, which is now $111. The audio readings include original music by Vision Quest.
Soon, I will be splitting the two projects, and offering each separately for $99 or combined for $144. Individual sign sales for each year will begin at $44. So tonight's offer is a significant discount on what promises to be a beautiful, helpful and reassuring astrology resource.
You may also place your order by phone, by calling (845) 481-5616.
This will be my 21st annual edition, coming at the end of the 20th year of Planet Waves. If you're curious about past annual editions, you may visit them here. (Scroll down and you will see the list of years.)
Thank you for being a Planet Waves customer, and for trusting me as your astrologer.
With love,

PS — If you upgrade to a Backstage Pass, you will be eligible for a special discount on the INTELLIGENCE annual edition. Write to us, or call (845) 481-5616 and we can upgrade you by phone. It may take us 24-48 hours to get back to you, but we will. Be sure to state your phone number twice.
---
As we go deeper into this most unusual, challenging and potentially troubling phase of history, intelligence is the thing we need the most. That is the theme of the 2019-2020 annual edition of Planet Waves, now available for pre-order.
---
Hey Scorpio — the astrology segments of your 2018-19 Scorpio birthday reading by Eric are now available for instant access. Order today to lock in the current price.