Short Monthly Horoscope for June 2016, #1103 | By Eric Francis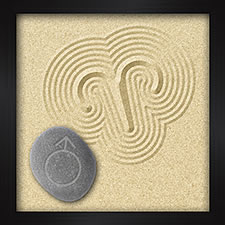 Aries (March 20-April 19) — You are becoming someone you never expected to be. That is welcome news, as the change you're going through will help you find a place in the world that is all your own. Be humble about this fact, but recognize that only you possess the distinctive combination of skills, talents and creativity that you offer. What you do flows from who you are. What you do is an expression of your distinct gifts. Give them to the world gently, without trying to prove anything. Observe carefully who notices you, who recognizes you and who receives what you offer.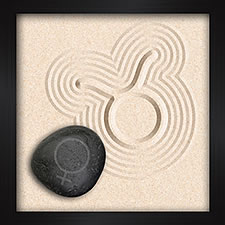 Taurus (April 19-May 20) — The world we live in was built on reading and writing. The pen is so much mightier than the sword that there's no competition at all. While you may not call yourself a writer, your solar chart is reminding you to appreciate and indulge the beauty and influence of the written word. If you have something to say, put it on paper, and share it with others. This holds a key to any form of success, whether you're talking about business, friendship or love. Reread a few of your favorite books and you will infuse your soul with a rare sensation of beauty.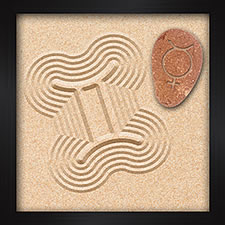 Gemini (May 20-June 21) — Feel your own presence anywhere you go. Just the fact of your being somewhere has an influence in your environment, and by all indications a positive one. Imagine yourself holding the space open for the right thing to happen. You don't need to say anything; the most important thing you can do is be aware of who and what is in your environment, and what the purpose of any meeting or project is. Say less than you might normally, though speak your mind when you know your contribution is likely to make a difference. Then, be sure to listen and learn.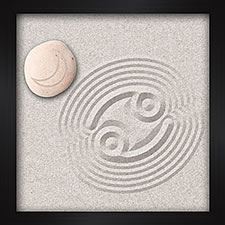 Cancer (June 21-July 22) — Put your feelings, your needs and your desires into words. So much may be moving and developing within you that you might think it's impossible to get it into some clear form. Yet if you want to be understood and have harmony in your relationships, it will help immensely if you describe what evades description and explain what resists easy explanation. There will be rich rewards for doing so, which include the experience of contact, warmth and the thing you live for, which is the feeling of being home. And you will discover how much the people around you really care.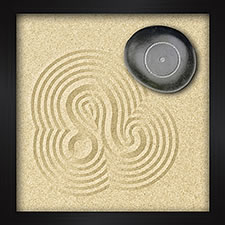 Leo (July 22-Aug. 23) — Know where you stand with people, particularly financially. Make sure that you understand the details of any arrangement, and that you enter any agreement with a conscious agenda. Contracts work because they describe a mutual set of needs and intentions, and you can only participate in a constructive way if you know where you stand, what you want, and what you have to offer. You may need to be a little less trusting, ask more questions and seek the input of people who know more than you. When in doubt, read the fine print and ask the difficult questions.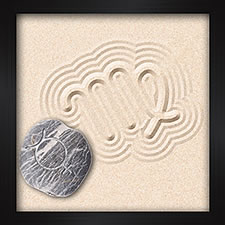 Virgo (Aug. 23-Sep. 22) — This may not be a psychologically comfortable time for you, though that's necessary if you want to manifest your incredible potential. Instead of searching for who you are, you are plunging into the truth of your own reality, and this means you need to stretch. Seen one way, your solar chart is describing you becoming the exact opposite of who you thought you were. Talents, skills and ambitions you may have never dreamed of are available, though you will need to work for them consistently. There is no end goal here; transformation is a process that occupies every hour of every day.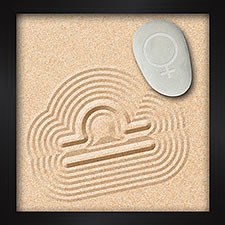 Libra (Sep. 22-Oct. 23) — Imagine that your life is the perfect blend of logic and dancing. There is logic to dance, though it's different from that of chemistry. It begins with feeling the music and then allowing yourself to be moved. Rather than worry about how you look, stay with the music and keep flowing. This is the story of your professional life right now. There is a goal calling you, something you need to accomplish. You will get there through flexibility, elegance and sharing your beauty rather than concealing it. Keep your heart open as you aspire to great things. That alone can change the world.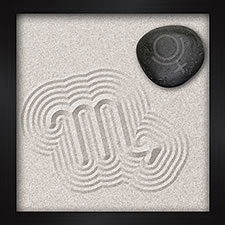 Scorpio (Oct. 23-Nov. 22) — Draw yourself out of your shell, and engage with the world around you. You may feel like you need to pull yourself inward and conserve your energy. Do that for a little while every day, or for a few days at a time. Yet, once you've focused inwardly for a while, test out what you've learned in social situations, creative projects and collaborations. Be bold and consider what you want for yourself in the long-term, such as imagining where you might be five years from now. You have a rare perspective to see clearly into the distance.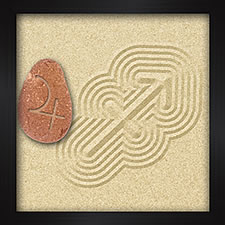 Sagittarius (Nov. 22-Dec. 22) — Practice living like you're the most beloved, wealthiest and most successful person in the world. Open your heart and mind and allow the energy to flow through you. Yet, as you do this, step lightly over the Earth. See everything as an opportunity for both giving and receiving. The principle of exchange is so strong in your solar chart right now that anything is possible. That means you can afford to be generous with your knowledge, time and talent. Be generous with yourself, and keep the mantra going that no goal is too difficult or out of reach.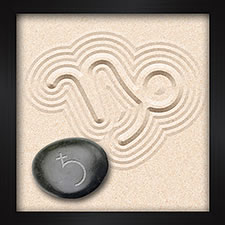 Capricorn (Dec. 22-Jan. 20) — You're an independent, cautious person, though at the moment it will help if you leave yourself open to the assistance and affection of others. This will call for authentic emotional vulnerability, and requires some real measure of trust. These may be the last things you want to dare right now, yet they will be the most helpful. People care deeply about you. But they cannot express that care and affection if you don't allow the feelings in. So relax, be a sponge and absorb the nourishing water that others are offering. You will free yourself from the past, and make your world a happier place.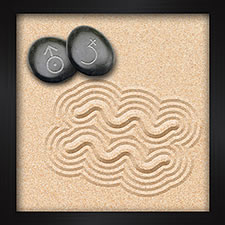 Aquarius (Jan. 20-Feb. 19) — This will be an enormously productive month, leading to an equally abundant summer. The key to this is making sure you love the work that you're doing. If you have the power to choose your projects, emphasize the ones you like the very best. If you don't have that option, then find the thing about every task that is engaging and fun, even if you can only find that in the people you're working with. These relationships may develop into some brilliant collaborations. Keep your mind open to the possibilities. If someone says, "I have an idea," perk up and pay attention.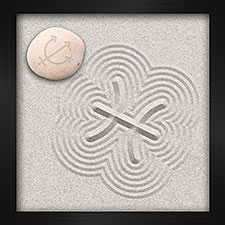 Pisces (Feb. 19-March 20) — Keep aiming high. This is one of your most ambitious times in many years, though you are the one who chooses the goals. You set the agenda. You must be the CEO of your own life. If you can get the hang of this now, you will learn a skill that you take with you for all your days. The challenges include seeing your options clearly, making conscious decisions and proceeding with firm commitment. You must also see the financial angle of anything you do. The potential is enormous, if you take charge and run your life with a bold and courageous heart.