Planet Waves is running a membership drive.
Read more in Solstice Fire and the Art of Service, by Eric Francis.

By Judith Gayle | Political Waves
"Those who will not reason, are bigots, those who cannot, are fools, and those who dare not, are slaves."― George Gordon Byron
What a fascinating week it's been. Too close to the trees, we're lost in a forest of confusion and anxiety, with fingers pointed, blame assigned, and fear spreading like wildfire. Backing off to get the longer view, there appears to be a prominent theme: money equals power which, turned 180, means poverty equals powerlessness. Reminds me of the Repeal Citizens United buttons I made last week, that read: if money equals speech, then the poor have no voice.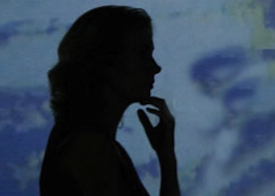 The long view makes it plain that there is a war on democracy being waged by a few, a rich and powerful few. Those who argue that there is no difference between the two political parties in this nation can point to the glut of money necessary to campaign for, win and hold a position in Congress, greasing the skids within the confines of an establishment system that seems to run not on the higher concepts of public service but on money and access to same.
I won't debate the obvious, but I will argue that there is only one party making any attempt to remedy the problem, and by the slimmest of margins. Some choose not to look or participate, and others choose to bitch and not participate. Since we — thus far — can't even seem to get enough people together to elect one of the truly progressive, perhaps recent criticism of Bernie Sanders's Faustian deal with the Dem party, rather than running as an Independent, is more smoke than fire. Those who pitch that it's all or nothing limit the chance for anything. I'd rather change the tenor of the whole country by educating it on actual principles and policies than create another failed experiment like Nader's.
The Good Book's admonition about the love of money being the root of all evil seemed to color the week's affairs. Staring down an unflinching Merkel, who can't have missed world criticism for her compassionless stance, Greece blinked. Despite their defiant vote, they will accept meager assistance with their debt in exchange for further austerity that can offer no respite from a downward spiral into misery.
Any onlookers with historical perspective might note that if German debt had not been forgiven after the war, Germany would not be in ascendency today and Merkel would not be the leader of the Euro-pack. But history is just conjecture these days — much as science is only one opinion among many — and common sense, it seems, is singularly uncommon.
The economists I admire — the same ones that Sanders mentioned as possible cabinet members: Stiglitz, Krugman, Reich — all tell us that more austerity can only cripple any chance Greece has to grow out of its troubles and into prosperity, which seals the fate of the island home of democracy. Americans should pay attention. We have a similar problem with the cretins in Congress who can't wait to punish the powerless while bamboozling the simple and unwitting into believing it's what Jesus would do (if Jesus sold snake oil and had an account in the Cayman's).
The tumble of currency (under suspicious circumstances) has been well tracked by Eric in his superb offering this week, linking what happened in China and Greece and the New York Stock Exchange. Monetized things are usually connected — some transactions more mysteriously than others — which seems to buttress the notion that the market is Gawd-like, even given to tantrum much like the Old Testament Yahweh (who had to practice for awhile before sending down Gawd v. 2.0 to be born in Bethlehem).
Perhaps that's why we can't convince ourselves to go back to the separated-church-and-state period after FDR regulated banks that gave us a stable, predictable monetary system. Remember that our most prominent judge just lately accused us of hubris by asking who we thought we were, making the argument obvious, if unsaid: humans shouldn't meddle in Gawd stuff. And money is America's religion.
While all men want to be free, some want to be free to think what they want, and other men want to be free from the burden of free thought. These men seek freedom through slavery."

― Jarod Kintz, 99 Cents For Some Nonsense
Yes, the U.S. urged Merkel to give a little in order to save the EU, but let's not give ourselves a pass on compassion. Puerto Rico, which is an American commonwealth, has buckled under its debt of $70 billion, accrued while the pharmaceutical houses, enjoying huge tax breaks, set up industry on the island. When the tax break expired, the factories moved, leaving Puerto Ricans to hold the bag. Hoping to restructure the debt, the Puerto Rico government is pleading with Washington to be given the right to file for bankruptcy, so far denied. This is our own Greek look-alike, putting Puerto Rico into a similar downward spiral that will take a generation to resolve, if not more. The muddle of politics in the U.S. seems tone-deaf to this crisis among hard-working people of good faith.
And there's the crux of it. "Of good faith." We do not consider people with these kinds of monetary problems 'of good faith.' Our brains have been conditioned to think that those who struggle, who fall behind, who fail in their quest to achieve what we've long considered the norm, are nothing but losers. We've been trained to impose class distinctions on those whose performance isn't shiny and bright, up to snuff.
We have been schooled to think they're "them." Oh, but how quickly, my dears, they can become us!
The public is too eager to believe that all Greeks lived well beyond their means — Aesop's fiddling grasshoppers to the industrious EU ants — and had no intention of paying back their loans. Similarly, white America is unthinkingly confident that the ghettos — purposely created by policies of graft and racism, and sustained by the opportunistic attitudes of the moneyed elite — are filled with dangerous 'takers,' uninterested in actual work if welfare, drug sales and theft are available, necessitating our most stringent policing efforts.
We've been programmed, since St. Ronnie the Reagan made up his mythical (and nameless) black Welfare Queen, to think of the poor and the disenfranchised as lazy, no-account self-promoters, sucking off the public tit — which is us regular well-meaning types who "play by the rules." (YIKES, I despise that rules business, I wish the left would quit repeating it. Anyone who plays strictly by today's rules is DESTINED to fail! Some days I'm glad I'm too old to be in the thick of it.)
In Ferguson, Missouri, we saw ministers and citizens come together as peaceful, thoughtful activists to walk the streets during daylight, but all we talked about were the angry kids who shouted insults and threw rocks after dark. In Charleston, South Carolina, we are gob-smacked by the talk of grace and forgiveness directed toward young killer, Dylann Roof, by the black Christian community and agree that the racist flag he was photographed holding remains a symbol of hatred, but think a three-year term of incarceration for the young woman of color and her white co-activist who took down the Confederate battle flag flying over public grounds at the statehouse is probably justified because — well, you know — lawlessness, anarchy, chaos! (Sign a petition to drop charges here.)
Yes, it seems that the United States is just bursting with tit-suckers, good-for-nothing under-employed whiners who do not contribute tangibly to their society. Jeb Bush recently told complainers that they needed to work more hours (while, I presume, eating cake) even though statistics indicate that Americans already spend more hours on the job than any other modern industrialized nation. Jeb's people backtracked later to indicate that — oh, no! — Bubba didn't mean people with REAL jobs, he meant part-time takers (strike that) workers! You know, those people at Wal-Mart, Burger King, Target and every other low-paying service job out there.
"Congress shall make no law abridging the freedom of production and trade…"

― Ayn Rand, Atlas Shrugged
This is that same Jeb! Bush of the seriously suspect money trail and business deals we're talking about, the one whose SuperPAC just announced a 103 million dollar total for the quarter, setting a record. All together, his campaign has raised $113 million plus change, more money than Romney spent on his entire primary in 2012. What do you imagine he promised his funders in order to raise that kind of cash, dearhearts? Whose back will he scratch to become '45' to Poppy's '41' and Dubby's '43'? I'll bet it won't be ours.
The adolescent Randian creed of greed above all else has become the cancerous growth on liberty's bum. The Kochs have declared that they want the entire Environmental Protection Agency dumped, et al. (I presume Jeb! is taking notes.) THINK about that. Corporate CEOs are, by law, uninterested in protecting the environment if it impedes the ability to grow the profit margin for themselves and their investors. That ALONE proves that corporations aren't people. People would care whether their babies could breathe and drink clean water.
This is the environment we're talking about, an already badly compromised system that has given us half a year of the hottest temps on record. This is about the survival of a species: OURS. THINK about the hubristic ambition of one elite, self-centered, bat-shit crazy family of gazillionaires making a planetary decision for us all that can only hasten our extinction!
Yes, there are adult voices out there trying to counter the money boys. Who would have thought the Catholic Church would be among them? On a tour of South America, the Pope is speaking frankly about the kind of top-down plunder that rogue capitalism has produced. The southern portion of this continent has been previously harmed by North America and Francis took that head-on when he spoke of the world economic order impoverishing third world countries by using them to provide raw material and cheap labor.
Getting medieval, the Pope quoted a fourth century Bishop who called the unfettered pursuit of money "the dung of the devil," because you can always count on a religious cleric to remember history like it was yesterday. And while I don't know how that quote played with Bolivians, I suspect it pissed off some corporate devils here at home. Best of all, it begs the question of money and ethics, an examination of which is LONG overdue.
"You can't hold a man down without staying down with him."

― Booker T. Washington
This constant bickering between philosophies, between countries, continues to loop — repeating, unending — the one thing that never seems to change. It's what ACIM calls ego-speak, the attack/defend that never ceases in the threatened mind. Logic doesn't work to convince the right, and disdain and disenfranchisement don't move the left.  I think that's probably because we're doing it wrong. We can't use the same ego-speak that got us in this trance to wake us up, but we don't need to cloister or get to an ashram to make some change in how we think about it.
The answer to our problems isn't more money, which has taken on disproportionate influence and laid a veneer of empty affluence and competition over our lives that strips away our basic human instinct to nurture and protect one another. The psychology that's needed to remedy this problem requires the same kind of dynamic we found both fascinating and improbable as articulated by the relatives of the Charleston shooter. We are slaves to fear, we can only liberate ourselves with love.
You know — we know — it doesn't need to look like it does today. We know there's another way to look at all this, but it takes maturity and compassion and, ultimately, patience. Anger over the retirement of the rebel flag shows just how much we've not addressed, forgiven or put in proper perspective in this nation — and some would say that this unsolved question of slavery is our Original Sin.
The punitive mindset of Merkel's EU, and our own nation's disregard for the wellbeing of the 99%, are symptomatic of how NOT to solve these problems. Our love of money has created an internal poverty that has hobbled our humanity, while our fear of losing the competition that keeps us powerful and respected is nearly pathological. We must re-invest ourselves, not in stuff or gain, but in one another.
Rather than make this piece longer, let me invite you to read a Mother Jones article entitled What If Everything You Knew About Disciplining Kids Was Wrong? I worked in education for a lot of years and it didn't take long to realize that if you could get a kid to like you, you could open up their world for them, pour in the information that would expand their possibilities, but first, you had get past their defenses. You had to face — and help THEM face — their demons.
While this article — which qualifies as a weekend read — is mainly about education and how to reorient problem children, the psychology is relevant to most problems we face with one another today. This is how to break the loop, how to encourage change, how to help develop new neural pathways for improved behavior. This is a strategy applicable to most things we care about, and well worth your time.
Our investment of love and caring for one another lifts both the caregiver and the one requiring care. There isn't a 'better' or more authoritarian person in this scenario, just one more willing to remain open. In Illusions: Adventures of a Reluctant Messiah, Richard Bach wrote "You teach best what you most need to learn." We are blessed as we bless others — truly the Art of Service and survival skill of the 21st century — and if, indeed, we can't hold a man/woman down without staying down with them, then the converse is also true: we can't lift them up without rising with them.
We are enslaved to those things that hold us in fear and, from a spiritual point of view, fear is that thing that keeps us earth-bound. If we're to fly, we need to cut those ties to fear that keep us tethered in dysfunction and self-doubt. If we knew how wonderful we were, we wouldn't waste time defending unlovingness. Here's another quote from Illusions, one that helps us expand our self-assessment and calm our apprehension. Make it your mantra this week and see if it doesn't reduce your level of anxiety while striking off some sparks in your soul:
Learning is finding out what you already know. Doing is demonstrating that you know it. Teaching is reminding others that they know just as well as you. You are all learners, doers and teachers.
We are all of it, my dears, learning to fly — and all of it is divine!