For most of you reading this, the Full Moon on Friday will be the first to take place on Christmas day since 1977. That's nearly four decades. By most human standards 38 years is a long time — enough for a lot of metaphorical water to have passed under the proverbial bridge.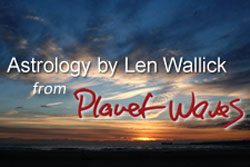 Adding extra meaning is that any Full Moon on Dec. 25 would (by definition) oppose the Capricorn Sun from Cancer — the water sign where the Moon rules supreme.
Hence, what we have coming up is a day with meaning for nearly anybody. It will be a major holiday, wrapped in astronomical significance inside of an implicitly powerful astrological event. By all indications then, it must be time to at least evaluate all that has taken place since there was last a Full Moon for Christmas, nearly half of an average human lifetime ago.
Jimmy Carter was spending his first Christmas as President of the U.S. in 1977. In many ways, it's encouraging that he is still alive. Of course, there are many who have transitioned from earthly life since then. The cinema pioneer Charlie Chaplin, for example, passed away only hours before the Moon was precisely full over his Swiss home on the morning of Dec. 25, 1977.
Under the Christmas tree of more affluent households in 1977 you might have found one of the first home computers or gaming consoles. If you were in the U.S. and poor, Christmas dinner may have been made possible by food stamps.
Were you to go out for a holiday movie back then, you might have seen the very first Star Wars film (released in May, but still in some theaters at the end of the year). Or perhaps you would have gone to see Saturday Night Fever, which played a big role in disco going mainstream. Punk rock and improvisational artists rapping along to accompaniment by DJs and their rudimentary turntable setups were also emerging from the cultural underground into wider (and ever more commercial) popularity at that time.
Were you to look up at the Cancer Full Moon on Christmas night of 1977, it would have been a pretty sight with Jupiter right next to it in a Cancer conjunction. Contemplating that tableau, you might have been thinking about the two Voyager spacecraft launched earlier that year on their way to a grand tour of our solar system to take close-ups of Jupiter, Saturn, Uranus and Neptune. Or you may even have been among the few musing on Chiron, which was discovered less than two months beforehand.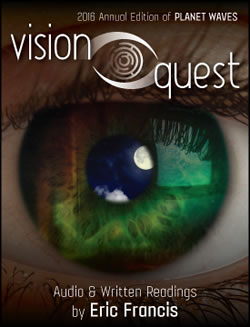 For the Cancer Full Moon coming up on Friday morning at 6:11 am EST (11:11 UTC), Jupiter will once again be in the sky with it, but further East in Virgo. You will also have reason to think about the two Voyager spacecraft once again, as both are still working and sending us data from the edge of interstellar space. Chiron, in the interim, has earned a column of its own alongside the sign-ruling planets in the online Swiss Ephemeris — which is a pretty darned amazing distinction.
Because the parallels between the Cancer Full Moon of Dec. 25, 1977 and the one coming up on Friday are many and compelling, it may very well be worth your while to make some comparisons of your own. This is not just any Full Moon. It is one of those rare events featuring an astrological return in confluence with astronomy, the civil calendar, popular culture, economics, technology, art and ancient mysteries all looping around to intersect in ways that indicate, to any thoughtful person, that it must be time for something.
Precisely what it's time for will be your privilege to help determine, because you have the good fortune to be alive now. Regardless of how you feel about Christmas, you might want to accept the gift of that privilege and put it to some good use. These days must certainly, in some way, be made into a special time by — and for — you.
Offered In Service