Today's Oracle takes us to the Virgo weekly for May 23, 2016.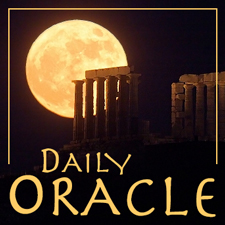 This is an unusual phase of learning and growth for you. It's as if every factor in your mind, emotions and surroundings is calling on you to be yourself. You are being pulled by some invisible magnetic force to grow into who you are, to learn about everything you can, and to understand others. However, this may be drawing you out of your comfort zone. Growth and learning mean change. Most of all, you are being summoned to make friends with what is unfamiliar. You are too young to be set in your ways, or to have made your mind up about everything. You might therefore approach life from the viewpoint of being open to all possibilities. Make friends with the unknown and it will make friends with you. You are well into a process of genuine personal evolution. There is no turning back at this point, nor can I imagine a reason why you would want to.
---
The Saturn-Pluto conjunction is separating, but still strongly influencing our experience. While this event will happen two or three times in the lives of most people, this particular instance is a moment of convergence and reckoning for the world and for us as individuals.
Eric has completed recording RESPECT, the 2020-2021 Planet Waves annual readings, to cover the momentous astrology of the coming year-plus. You can read more about the project, and order the readings for instant access, here.