Hello Planet Waves Reader
— We'll post this daily almanac here each morning. If you would like to get on board, you may
sign up at this link
. Please share this newsletter with your friends. Thank you! — the PW Editors
Today is Sunday, March 5, 2017
Hebrew date is 7 Adar 5777
Islamic date is 6 Jumada-II 1438
Mayan Tzolk'in Day is 5 Men
Mayan Long Count is 13.0.4.4.15
Julian Day is 2457818
Today's Birthdays: Giovanni Battista Tiepolo (1696-1770), Rosa Luxemburg (1871-1919), J. B. Lenoir (1929-1967), Dean Stockwell (1936), Penn Jillette (1955), Andy Gibb (1958-1988), Matt Lucas (1974), Eva Mendes (1974), Papoose (1978), Joshua Coyne (1993).
"Without general elections, without freedom of the press, freedom of speech, freedom of assembly, without the free battle of opinions, life in every public institution withers away, becomes a caricature of itself, and bureaucracy rises as the only deciding factor."
— Rosa Luxemburg
---
Planet Waves TV: Get Over Yourself! Venus Retrograde in Aries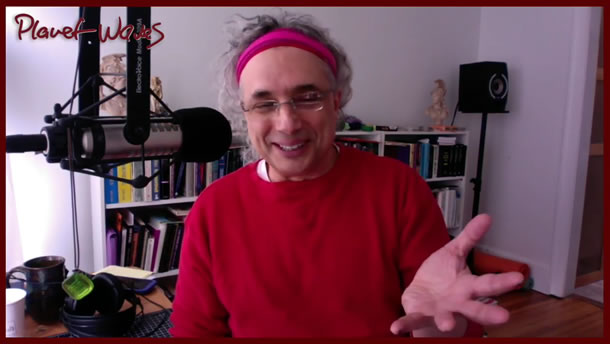 Venus has stationed retrograde in Aries. It'll be retrograde until April 15, ending this phase in an exact conjunction to Chiron. This is about emotional healing! And it's a journey that you're invited on. In this new edition of Planet Waves TV, I go over the basics, and the nuances.
Planet Waves has been subscriber-supported since 2002. We have built this beautiful project with your help. Keep us growing and serving humanity at this positively weird, beautiful time in history. Here is your link for your membership options.
Here's my recent article called Waking Life: Venus Retrograde in Aries that was sent to subscribers.
---
Moon Phase: Moon is in Waxing Crescent phase and enters First Quarter phase today at 3:32 am PST / 6:32 am EST (11:32:18 UTC).
Next Full Moon is in Virgo on March 12 at 7:54 am PDT / 10:54 am EDT (14:53:43 UTC).
Next New Moon is in Aries on March 27-28 at 7:57 pm PDT / 10:57 pm EDT (02:57:09 UTC).
Moon Sign: Moon is in Gemini and enters Cancer on March 6 at 4:54 am PST / 7:54 am EST (12:54:06 UTC).
Sun Degree: 14-15 Pisces.
Planetary Stations and Sign Changes
No changes today.
Interesting Selected Aspects | Data by Serennu
— Mercury square Great Attractor at 9:46 am PST / 12:46 pm EST (17:46:01 UTC).
— Chaos square Borasisi at 10:20 am PST / 1:20 pm EST (18:20:38 UTC).
— Eros square Crantor at 11:29 am PST / 2:29 pm EST (19:29:03 UTC).
— Mars trine Saturn at 12:45 pm PST / 3:45 pm EST (20:45:30 UTC), and Galactic Center at 4:01 pm PST / 7:01 pm EST (00:01:13 March 6 UTC).
— Venus square Chariklo at 4:03 pm PST / 7:03 pm EST (00:03:31 March 6 UTC).
Subscribe to Planet Waves — sign up here | Visit Our Website at this link
If Your Birthday is March 5
(The Day of Heaven and Hell) | Pisces Birthday Reading | All Other Signs
You may discover a fact that has previously been concealed or obscured, and which may shine a new light on a belief you hold. If this requires you to alter your perspective, take all the time you need. Gather as much relevant information as possible, and reach whatever conclusion seems appropriate. The one thing to avoid is any attempt to bury your head in the sand. Everything else is entirely up to you.
Written in the Planets
Mars' aspects suggest today could involve something of a grounding experience. If things have recently been a little too fast-paced or out of control, you'll probably start to experience a more normal tempo. It might even be useful for you to try an exercise in ritual or psychological grounding, which can be as simple as going somewhere you feel safe, or doing relaxing things at home.