Links to today's show transcripts:
Meet the College Student Who Pulled Down a Confederate Statue in Durham & Defied White Supremacy
A crowd of activists toppled a Confederate statue in Durham, North Carolina, on Monday, just two days after the deadly white nationalist rally in Charlottesville, Virginia. As the crowd shouted "We are the revolution," a college student named Takiyah Thompson climbed up a ladder, looped a rope around the top of the Confederate Soldiers Monument in front of the old Durham County Courthouse and then pulled the statue to the ground. She was arrested the following day on two charges of felony inciting a riot and three misdemeanor charges, including defacing a statue. Thompson was released last night on a $10,000 unsecured bond.
Bree Newsome: Charlottesville is Latest Chapter in Long U.S. History of White Supremacist Terror
Bree Newsome sparked a national debate in 2015 on Confederate monuments and symbols and their place in modern American society when she scaled a 30-foot flagpole in South Carolina and removed the Confederate flag from state Capitol grounds. Her action followed the massacre of nine African-American parishioners by a white supremacist at a Charleston church in South Carolina. As police yelled for her to come down, she grabbed the Confederate flag and said, "You come against me with hatred … I come against you in the name of God. This flag comes down today." Footage of the event went viral and was seen around the world. The next month, state legislators voted to remove the Confederate flag permanently, following mounting pressure. Bree Newsome speaks about renewed efforts around the country to remove Confederacy symbols following this weekend's deadly rally in Charlottesville, Virginia—where white nationalists and members of alt-right groups had gathered to protest the city's decision to remove a statue of Confederate Gen. Robert E. Lee from a downtown park.
Antifa: A Look at the Anti-Fascist Movement Confronting White Supremacists in the Streets
Trump is facing widespread criticism for his latest comments on the deadly white supremacist protest in Charlottesville, Virginia. Speaking at Trump Tower on Tuesday, Trump said the violence was in part caused by what he called the "alt-left." President Trump's comment were widely decried. Former Republican presidential nominee Mitt Romney wrote on Twitter, "No, not the same. One side is racist, bigoted, Nazi. The other opposes racism and bigotry. Morally different universes." We look at one of the groups who confronted the white supremacists in the streets: the anti-fascists known as antifa.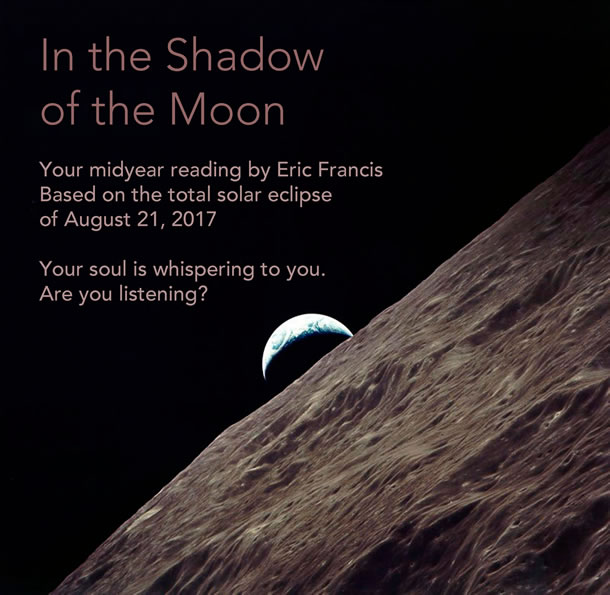 In the Shadow of the Moon, the exciting 2017 Midyear Reading by Eric Francis, is now published. The video readings for all 12 signs cover the Great American Eclipse of Aug. 21 and well beyond. We'll be increasing the price again very soon, so don't hesitate to
order your copy here
. You can also now choose your
individual signs here
.