Links to today's show transcripts:
Meet the State Dept. Science Envoy Who Spelled Out "Impeach" in His Resignation Letter to Trump
The science envoy for the U.S. State Department Dan Kammen has resigned in protest of Donald Trump's refusal to quickly condemn the deadly white supremacist violence in Charlottesville, Virginia, earlier this month. In his resignation letter, Kammen, referring to Trump, wrote, "Your presence in the White House harms the United States domestically and abroad and threatens life on this planet." The first letter of each paragraph of his resignation letter spells out the word: "Impeach."
Science Envoy who Resigned in Protest of Trump: Climate Change Makes Storms like Harvey More Severe
In Texas, tens of thousands of residents began evacuating coastal communities Thursday, as forecasters predicted Hurricane Harvey could make landfall late Friday as a major category-three storm, delivering a life-threatening 35 inches of rain to some parts of the Gulf Coast. Texas Governor Greg Abbott called out 700 members of the National Guard as several coastal counties ordered mandatory evacuations. Hurricane trackers expect the storm's eye to come ashore near the city of Corpus Christi, where mayor Joe McComb called for a voluntary evacuation.
Despite Protest from Johnson & Johnson, Florida Executes Man Using Untested Drug Cocktail
Florida has executed a 53-year-old man convicted of killing two men in 1987 by lethal injection. The execution, performed on Thursday evening, involved the use of a powerful chemical never before used in a U.S. execution. The anesthetic drug etomidate was developed by a division of Johnson & Johnson called Janssen, and has been criticized as being unproven in an execution. In response, the Johnson & Johnson division said, "We do not condone the use of our medicines in lethal injections for capital punishment." Johnson & Johnson has joined a chorus of pharmaceutical companies that have spoken out against the use of their medicines in U.S. executions. After European pharmaceutical companies began refusing to sell drugs to be used in executions, many states turned to untested drug combinations and drugs sourced through unconventional means. The controversial formulas used may have subjected at least one prisoner to an excruciating death equivalent to drowning.
New DNA Evidence Cited As Missouri Governor Stays Execution of Prisoner Marcellus Williams
Missouri Governor Eric Greitens issued a last-minute stay of execution for death-row prisoner Marcellus Williams just hours before he was slated to be put to death on Tuesday night. The order came after evidence surfaced showing that the DNA on the murder weapon did not match Williams's. Williams, who is African American, was convicted in 2001 of killing a former St. Louis Post-Dispatch reporter Lisha Gayle, who is white, during a robbery. He was convicted by 11 white jurors and 1 black juror, after the prosecution was allowed to preemptively strike out 6 other prospective black jurors. Williams has always maintained his innocence. Amnesty International and other groups are now urging the Missouri governor to grant Marcellus Williams clemency.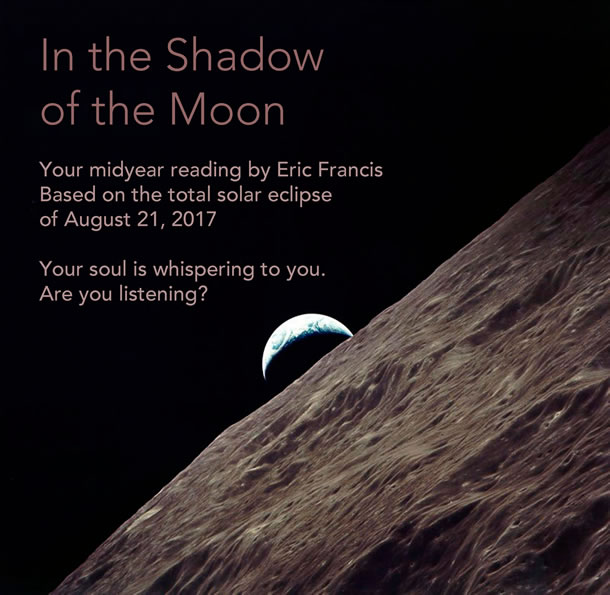 In the Shadow of the Moon, the exciting 2017 Midyear Reading by Eric Francis, is now published. The video readings for all 12 signs cover the Great American Eclipse of Aug. 21 and well beyond. We'll be increasing the price again very soon, so don't hesitate to
order your copy here
. You can also now choose your
individual signs here
.