Cancer Monthly Horoscope for February 2020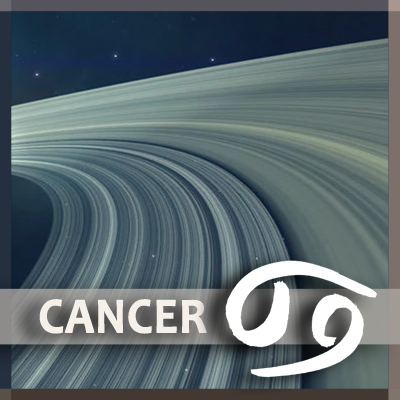 Cancer (June 21-July 22) — For a person who appreciates stability as much as you do, it's been difficult to go through so many years of living on shifting ground. Yet one of your approaches to handling this has been to cling to grounding in small ways that may not work for you anymore. Be aware of what those are. Your opposite sign Capricorn is involved, so this could relate to anything in your environment or the universe of your relationships. It could relate to how you perceive the world. It could relate to where you are physically located. There may be some nexus where all of the above meet, and this, in turn, will invariably affect your professional calling. Speaking of, the bold sigil in your chart is Chiron in Aries, and it's not possible to say too much about that. This placement is a compelling calling and an urgent inner need. It is your drive to be yourself in all that you do, and to be your own guide. You have taken authority from the usual set of responsibilities and self-imposed limitations to something much better: you must be your own best example. The thing you can no longer seek from outside yourself is how to be who you are. Exemplars have gotten you so far. You have learned some important methods, and taken in some key ideas that all got you where you are. Now you must aspire to be who you are inside, in truth and in the future: the actual, real you that you know you must become. Much has shifted and is shifting that will move you there.
Sign Description for Cancer
(June 21-July 22) — Nurturing, loving, devoted, cuddly, milky and self-centered, Cancer has it all. Your sign is not multifaceted; rather, you change like the tides, and are a little different every single day. Less polite people call you moody. What, not everyone has moods? Why do they all take things so personally? Or is it you who takes others so personally?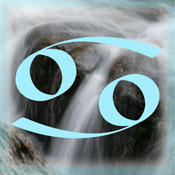 In any event, those born under your sign possess a certain desire for intimacy that is mingled with defensiveness about getting too close to others, and this can send a mixed message. It's important that you have a sense of control in your relationships, but you don't want to take that too far. You won't respect weak people, so you may as well surround yourself with strong ones who respect your space and who feel at home in your home. It is sometimes said that the crab walks sideways, and your most important learning in this life is to be direct about what you feel and what you want, without feeling guilty about it. Your inclination is to experience your relationships in a structured way; you would have more fun if you would be more flexible. Remember that the people you love now are not as powerful as your mother was, so don't treat them like they're her.
Keep a Moon calendar on your desk and know the current phase and sign all the time. Cancer is one of the water signs, and is also a cardinal sign, being the beginning of summer in the Northern Hemisphere and winter south of the equator. If you want to know more about yourself, study the position of the Moon in your chart, as well as what are called the lunar nodes. These will reveal the deeper elements of your nature, and more than any other sign, the Moon's house, sign and aspects may reveal your most authentic nature.
RESPECT full reading | Individual Signs
2019-20 Cancer Astrology Studio