I digress from writing on national politics and the heat of the primary races to talk about matters close to home.
It was our last dress rehearsal for my recent show at Southside Theater in San Francisco's Fort Mason. As we were putting costumes and cast refreshments away, I got a phone call from my downstairs neighbor, Brandon. His voice was quaking.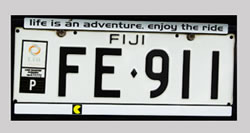 Brandon is a young, bright African-American scholar who is an assistant professor in queer literature at UC Berkeley. He was one of the first people I met when I moved into the apartment above him in our sunny duplex Edwardian home in the Elmwood District. Elmwood is an affluent neighborhood on the border between North Oakland and South Berkeley. It's close to College Avenue and the Rockridge District. Elmwood is the district you want to live in due to its close proximity to BART (public transportation), grocery stores and trendy shops.
Grad students like Brandon flock here because it's quiet. It's a neighborhood of older African-American homeowners, young white professionals and their families, and students transitioning from grad school into the workplace.
Brandon and I adopted each other. Both my niece and nephew have moved on to their jobs and are building their adult lives. I have become Brandon's surrogate mom, and have gotten to know his other roommates well. I've taught Brandon how to cook oxtails and paella, and we've baked apple pies together. Always making a bit too much for myself — I found Brandon and his roommates a welcome audience for my cooking and companionship. I think they like the steadying influence of a strong maternal energy nearby. My place is another home for them. They are good kids who I feel safe with knowing they're around.
When I got a call from Brandon at 10:30 pm on a Thursday night, my heart tightened. The quivering in his voice asking me "if I knew what happened" filled my heart with a faint feeling of dread. I sat down on the steps outside the theater, girding myself to listen.
"I was in the bathroom, and I heard a pounding on the door. Then a crashing of glass from the front door. I could hear a group of people breaking into the house. I thought, 'they're breaking in and they're going to kill me.' I locked the bathroom door and crawled out the window to escape. Luckily I found the pipes running down the side of the building that gave me some footing. I held onto them as long as I could, then fell onto the easement."
He continued, a tremble in his voice. "There were eight police in the house, they found me and pinned me down with a foot on my back. I could not move. I had to keep breathing to stay calm, as my parents instructed me to do. Two had clubs and another a gun pointed at me. I thought I was going to die right then and there."
The police asked him about a former roommate whose girlfriend was implicated in a sting operation aimed towards a third — an illicit dealer in pot. Just before they left, they finally gave Brandon the warrant. Knowing both of those young women, I couldn't imagine how this could get so far and go so violently.
When I got home, I invited Brandon up to my place, which was untouched thanks to his clearing me from having any knowledge of the alleged "illegal" activity. I had no idea what was going on. I took out two shot glasses and my three-quarters full bottle of gold tequila and we sat down to debrief.
He seemed calmer, and I was glad that I was there. It took three tequila shots to get him to completely relax and able to get to sleep. It took two shots for me to calm down myself. He recounted everything that happened, and with his literary mind the description was harrowing.
Face down on the ground, he was surrounded by cops who — with just the right amount of hair-trigger motivation and the thrill of a "collar" from a big bust — could have ended his life right then and there. Neighbors who we all knew were watching. And apparently the police were watching this house — our house — for months.
Fortunately one of our neighbors — the owner of the apartment building next door — called our landlady to tell her what was going on. She came in due time, attesting to Brandon's legal tenancy, thus corroborating his story. Being a smart lady from Boston and a former head of the building inspection department, she started assessing the damage caused to her property, mulling the bill she would present to the city, and perhaps other actions stemming from racially motivated police brutality.
Brandon experienced what happened to professor Henry Louis Gates in 2009 while trying to enter his own home in Boston: harassment by police. Thank God it did not escalate to where he could have been dead due to a series of blunders caused by utter stupidity, hot-headed thinking, the adrenaline-driven rush of having so much weaponry at your fingertips, and an alarming willingness to jump on anything and anyone suspicious. Particularly if that someone is black.
It was another moment in time for Black Lives Matter and it happened at my home. My heart still aches because of it. But it reminded me of how important it is to be open to your neighbors, to establish community and care about what happens to you and around you.
Talking over the fence with the apartment owner next door, I thanked him for giving our landlady the heads up. I promised him that if I see similar bullshit happening to him next door that we'd be just as aware and involved as he was for Brandon.
The downstairs front door is still boarded up and our landlady is putting time into the carpentry repairs for damage that a gang of eight police officers can inflict on a home.
This weekend, I've set aside some time to make dinner for Brandon and two of his other roommates. It's been my promise to him long before the police break-in. I'm going to put every last bit of love that I can into this meal, making it something to enjoy, savor and remember, hopefully blotting out the stain of violence that disrupted our lives last month. Time is precious. So is life and living it. For some of us in this country, the wolves so often meander too close to home.