We've been witnessing the effects of the Venus shadow this week, and now Venus is about to station retrograde. This week will end on a different note from the one it is beginning on, particularly in the public sphere.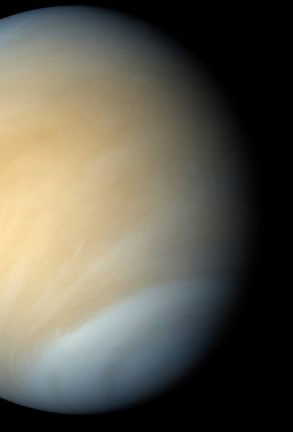 Yet in the private sphere, the retrograde seems to be begging a question. I'm not sure what the question is; something like: How do you feel? What do you want? What do you need? What are you afraid of? What is your deepest secret?
Who are you, and who do you want to be?
Rather than interpreting this week's aspects, I want to let these questions hang in the air, and in inner space. The direction of the retrograde is surely inward, and toward the past; yet to be meaningful, I would propose we embrace these on the level of an inquiry rather than rushing to a conclusion.
There are many questions that deserve not just answers but careful and thoughtful consideration.
Your weekly horoscope is below. I've looked closely at the astrology in the second segment of tonight's Planet Waves FM. The first half-hour of the program addresses my first few years of astrological practice, my learning to work with Chiron, and the process of healing from trauma and transgression.
Thank you for listening, thank you for being a subscriber, and thank you for trusting us as your astrologers.