Please excuse me for not covering politics this week. I needed some relief from the toxicity of the Presidential campaign, which is now even this early, at a point of reeking. Instead, I'd like to take this moment to personally thank the planets for the 2016 Olympics in Rio de Janeiro. Because of it, we had two weeks' reprieve from the epic muck that is the current state of the US politics.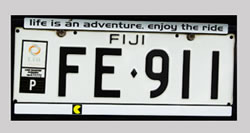 As an Aquarius with her Mars in Aries, Pluto in Leo, and Venus in Sagittarius, I have enough fire signs in the personal planets and deeper outer planets to appreciate, if not participate in, competitive sports. Yet, even when part of me in my youth wanted to play sports and I tried, I was also an artist first, and a person with a bad knee second. So I have some regret that I was totally unable to compete in anything other than dance.
Yet I enjoyed watching the swimming, the gymnastics and track and field events of this Olympics. The realized potential of the human body is a thing of beauty to watch, no matter the country you represent. Trump's change of staff didn't matter, nor did Hillary's emails or health. For two weeks I had some great distraction.
I cried when Simone Manuel broke the Olympic record in the 100m women's freestyle swimming race and shattered the dark history of segregation in America's swimming pools. I loved watching Gabby Douglas standing at attention during the national anthem and not giving a shit whether or not she had her hand on her heart. I cried when the two women in the women's 5000-meter race tripped over each other and fell, yet helped each other back up to try and complete the race.
I cried watching Carmelo Anthony's interview — his last as an Olympian — listening to him speak about how momentous a moment it was for him to say goodbye to the Games and how important this was for the US, especially in its current state of racial and economic crisis. And let's face it: that shiny Tongan guy was so easy on the eyes.
I enjoyed the Games, even though I admit they came at a great cost. I have been privy to personal stories from my Brazilian friends about the history of political turmoil surrounding the Games embroiling Brazil — deeply taxing itself by hosting this expensive, overblown and corporate-dominated international event in light of the country's chronic and worsening social, racial and economic disparities.
At the time Rio was announced as the host city in 2008, the country was on an economic upswing, becoming a major player in the global economy; and the majority of the country felt optimistic for its future. By 2010, the time construction was in full force, it was apparent Brazil was in a deep economic crisis, helped along by widespread corruption at the highest office. This was the first Games in my recollection of history that a leader of the host country, Dilma Rousseff, was suspended and awaiting an impeachment trial for corruption.
By the time the Games opened, only half of the country wanted them; the other half were in staunch opposition. Compare this to 2008 when over 60% wanted the Games. But too late — the train had already left the station. There was no stopping it. By the weeks before the Games actually began, all felt resigned to them happening.
Rio's infamous favelas were portrayed at the opening ceremonies as computer-generated images with choreography by Cirque de Soleil. It was a fanciful cartoon portrayal of the realities of Brazil's crippling poverty. Rio has a 25% crime rate and the favelas are riddled with drug dealers and violence. This precipitated the aggressive use of police: a heightened militarized police and security presence was used throughout the games both inside and outside the sports venues.
One was hired to protect the athletes and tourists, the other to keep the city's poorest out and away from the Games — keeping them out of sight and out of mind. You know, there were the parts of Brazil we never see. There weren't any poor or homeless people broadcast on NBC, but you could find them here.
As a country that needs much more than these events provide, Brazil put a face on the International Olympic Committee's continued exploitation of host countries. The Games leave no lasting legacy other than abandoned stadiums and arenas that don't have much use even in the developed world.
The Games have time and again proven unsustainable on an infrastructural, economic and environmental level. There are some rare short economic boons before and after an Olympics, as was the case in Los Angeles in 1984 and London in 2012. But over time, building codes tighten. Massive facilities become obsolete, unsafe and ultimately abandoned.
Even though the cariocas of Rio bravely put on a good show, it was a bad mistake for the International Olympic Committee to proceed with the Rio Games. I believe they were hoping against hope that Brazil would recover from its downturn at least partially, in time for 2016.
But the costs, as evidenced by the history of the Games — including the ones that concluded yesterday — remain devastating. If only there was another way that the Olympics could happen without leaving such a brutish footprint on a country's fragile economy and society, I would be all for it. All in all, we humans still need to have celebrations of human spirit and achievement, not just as a distraction but as a given.
We still need a great distraction to take us out of ourselves even for a little bit. We need to see others in different parts of this world in a positive light. That's what the Olympics did for me. Yet these types of celebrations don't all have to be so expensive, covered by major networks, costing huge sums countries can't afford to build venues, or sponsored by Coca-Cola and Nike.
We could use, as a world in motion and drastic change, a means to facilitate these Games more thoughtfully, and to be more considerate and sustainable for a country's natural resources and human society. In this fast-moving age, can we come up with something that can achieve those goals as a new Olympian ideal?
Even though the 2020 Games are in Tokyo and building is already underway in their modern, developed country, I call upon the youth of this world to imagine and develop an Olympics in the future that can speak to our highest human goals of achievement — of ending poverty and increasing opportunity for all, so we can hold these events with no harm, and no fouls. The game is on to begin.