The Taurus Full Moon, exact at 8:52 am EDT, is a moment of reckoning of the urgencies and the awareness of life and death matters. The Sun is in Scorpio, and the Moon will be in Taurus. These two signs, so deeply connected to issues of attachment, are also about surrender.
Happening at 22+ degrees of the fixed signs, this Full Moon is in a direct dialog with the Uranus-Eris-Ceres conjunction, which is both describing and provoking an ongoing shock to awareness.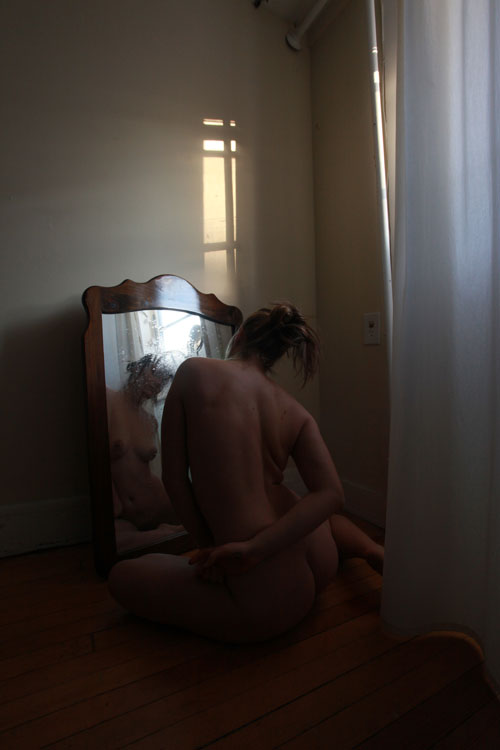 Vera, from Book of Blue. Photo by Eric Francis.
We may be in a crisis of self-identity and having our extended trip to the astral plane with the help of digital technology.
Yet Taurus/Scorpio confirm that we have two primary modes of existence: in-body or dead. Yes, there is life beyond the body; though even that awareness, here and now, depends upon physical consciousness. We can speculate and fuss and dream and theorize all we want; if you're in-body and your heart is beating, you have a mission.
Part of that mission is addressing these elemental matters of life and death. A mature, or even maturing, person has a conscious relationship with their body; with death and decay; and by extension with change. Once that relationship is grounded, then it's possible to establish your values and get a handle on your power of decision.
It's rare that people are in actual, conscious, articulate contact with their values. The Taurus Moon is a reminder that this is possible and it's essential.
Most people do not have their power of decision taken from them; they give it away.
Most of us do not have a conscious relationship with death. It lurks in the background of consciousness like some creepy mystery that actually might be real. Death is typically papered over by religion. Most people struggle to have a conscious relationship with sex. This is handed over to religion and also to the actual religion of our culture, marketing.
The meeting of the Taurus Moon and Scorpio Sun is a reminder, cosmic, biological and symbolic, to remember to take charge of these matters for yourself. If you want to be more confident, raise your level of consciousness. The Sun in Scorpio, in our darkening time of year, is still holding open the resonance with the other world. The Moon in Taurus is a reminder to be in your body while you have one, to feel, to love and to celebrate life as a conscious gesture.
— Eric Francis Coppolino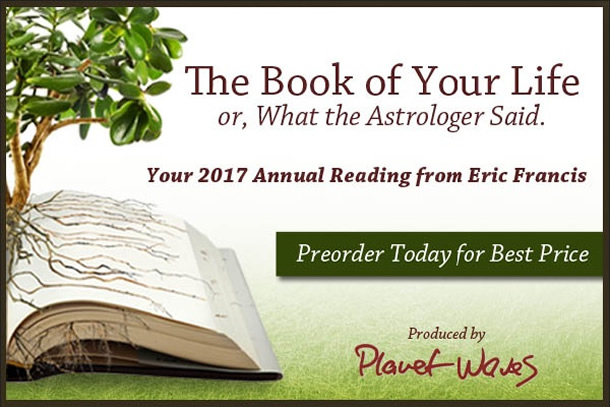 The Book of Your Life — Have You Ordered Yours Yet?
As Eric puts it, "The same astrology that is behind the madness and fragmentation is also offering ideas for how to restore our sanity and peace of mind. The same astrology that is scattering the sense of what a person is, is also taking us to a deeper level, one where we can recall our wholeness of character and integrity of spirit."
We often hear from readers how Eric's interpretations of the current astrology and environment have been the only thing that makes sense in a volatile and uncertain world. The support of useful guidance is becoming more necessary than ever before, and Eric's annual readings provide that thoroughly, accurately and in a way that's easy to follow.
If you've been inspired and bolstered by our Daily Almanac, you're going to love these richly informative written readings for all 12 signs. Pre-order your copy today.