Links to today's show transcripts:
State Dept. Official Who Quit in 2009 over U.S. War in Afghanistan Speaks Out on Trump's Troop Surge
Donald Trump has announced plans to escalate the U.S. war in Afghanistan—already the longest war in U.S. history. While Trump offered few specifics during his prime-time address Monday night, he has reportedly already signed off on a plan to send about 4,000 more troops to Afghanistan. Matthew Hoh, who resigned from the State Department in 2009 over the Obama administration's escalation of the war in Afghanistan, offers his views. Prior to his assignment in Afghanistan, he served in Iraq and Afghanistan including time as a Marine Corps company commander in Anbar Province.
With No Timetable for Withdrawal, Trump Expands War in Afghanistan While Threatening Pakistan
On Monday night, Trump announced that the U.S. would continue the ongoing war in Afghanistan, which is already the longest war in U.S. history. The Pentagon is likely to deploy about 4,000 more U.S. troops to Afghanistan in the coming months. This summer, the U.S. already began intensifying its air war in Afghanistan. During the month of June, the U.S. carried out 389 airstrikes in Afghanistan—the highest monthly total in five years.
American Prospect Editor Robert Kuttner on His Extraordinary Interview with Steve Bannon
White House Chief Strategist Steve Bannon has left the White House and rejoined the far-right-wing website Breitbart News as the executive chairman. Bannon has been one of Trump's closest and most trusted advisers. After departing the White House, he said, "In many ways I think I can be more effective fighting from the outside for the agenda President Trump ran on. And anyone who stands in our way, we will go to war with." Before his departure, Bannon granted an extraordinary interview to Robert Kuttner, co-founder and co-editor of the liberal magazine The American Prospect. For more on Bannon's departure and his interview, we speak with Robert Kuttner, co-founder and co-editor of The American Prospect.
Billionaire Carl Icahn Resigns as Trump Adviser After Reaping Millions From His Time in White House
On Friday billionaire investor Carl Icahn left his role as regulatory adviser to Donald Trump, just before the New Yorker published an article entitled "Carl Icahn's Failed Raid on Washington." The article detailed Carl Icahn's potential conflicts of interest, including his heavy lobbying for a rule change about blending ethanol into gasoline, a rule which affects the profits of Icahn's Texas-based petroleum refining company, CVR. According to the New Yorker, in the months after Trump's election, the stock price of CVR nearly doubled, which meant Icahn's own wealth surged, at least on paper, by a half a billion dollars.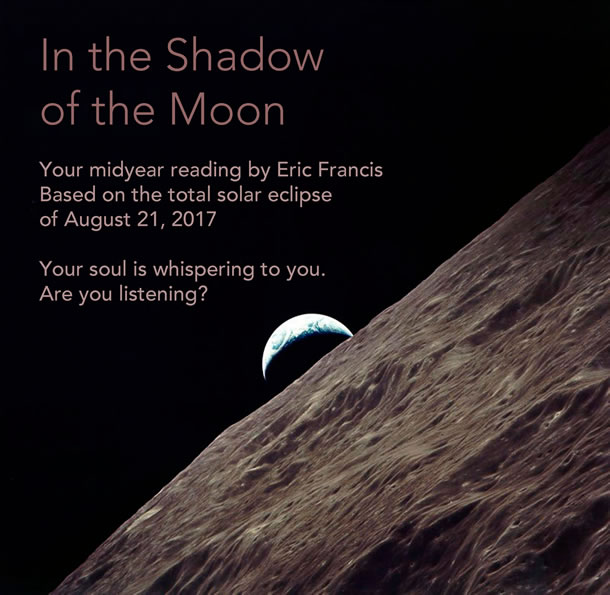 In the Shadow of the Moon, the exciting 2017 Midyear Reading by Eric Francis, is now published. The video readings for all 12 signs cover the Great American Eclipse of Aug. 21 and well beyond. We'll be increasing the price again very soon, so don't hesitate to
order your copy here
. You can also now choose your
individual signs here
.