Mercury (in direct motion again since Saturday) makes its third Libra conjunction since Sept. 17 with the mean lunar ascending node (North Node) tomorrow. In the context of everything else going on over the last six weeks, Mercury's third merger in short order with the lunar North Node implies how recognizable new patterns may now be emerging in your life.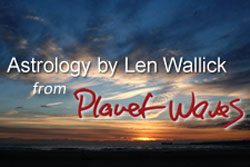 Considering all that has probably been going on for you since mid-September, it might be comforting to finally discern some order in the course of events.
Even if things are beginning to make more sense now, it's also important to remember how a great deal is still probably in the process of forming — starting with Mercury, and proceeding through you.
On Sept. 14, Mercury in direct motion first passed the degree of Libra where its eventual apparent retreat would end. Thus began the first echo (or 'shadow') phase before retrograde. A first conjunction with the lunar North Node followed shortly after on Sept. 17.
The Sun was still in Virgo on Sept. 17. Now, the Sun is in Scorpio, but it's likely that something of the astrology to follow was foreshadowed when Mercury first conjoined the node in Libra. You may, for example, have heard the echo of our current season, initiated when the Sun entered Libra on Sept. 22.
Back on Sept. 17, you might also have sensed something of what Mercury's subsequent retrograde (Oct. 4 to Oct. 25) would hold. Most likely, however, Mercury's first conjunction with the lunar North Node correlated with some anticipation of the eclipses that took place this month.
That's because the most straightforward meaning of the two perpetually opposing lunar nodes for astrologers is 'where eclipses take place' when the Sun is near one of them. In addition, the lunar North Node (or 'ascending node') in particular corresponds with looking ahead to the future. 
Sure enough, the Libra Sun was very close to the lunar North Node on Oct. 8, close enough for a total lunar eclipse to take place when the Full Moon opposed the Sun from Aries. At the time, Mercury was slowly backing out of early Scorpio. Then, an interesting sort of symmetry followed, a flip if you will.
Early on Oct. 21, retrograde Mercury's second conjunction with the North Node in Libra essentially took the place that had been held by the Sun during the lunar eclipse.
Then, on Oct. 23, the conjoined Sun and Moon essentially took Mercury's previous place in Scorpio, but still close enough to the ascending node to precipitate a partial solar eclipse. If you experienced something of a flip-side of mid-September at the time of the Scorpio solar eclipse, it would be little wonder.
So it is that, having probably seen something of both sides of your life now, Mercury's third conjunction with the lunar North Node tomorrow will potentially afford you a parallax view looking forward. Implicitly integrated in the forward view will almost certainly be some familiar motifs.
Those familiar tableau will in turn be more sharply defined by both familiarity and the depth perspective gained as a fringe benefit of the edgy astrology you have lived with and through for the previous month and a half — astrology that is not quite done.
Mercury is not done retracing its steps. There is more to re-encounter until Mercury's second echo phase concludes on Nov. 10. Hence, there are new patterns yet to fall into place, or more appropriately, to be put into place.
In an interesting form of symmetry, the extent to which patterns of your life have been altered, or even disrupted, since Sept. 17 is the extent to which you are implicitly being empowered to consciously put new patterns of life in place.
Therefore, envy not those who appear to have been unaffected by the astrology of late. Those who got off easy will not as easily have seen things coming during Mercury's first echo phase — though if that describes you, it's still possible to look back and discern useful patterns.
By the same token, those who remained mostly right side up during Mercury's retrograde and the eclipses will not have seen as much of the flip side. Those who have not felt somehow flipped will also not be as well attuned to what for many will now be increasingly recognizable patterns which can be further developed to effectively design the future. Not that there is anything to fret about if you have remained among the high and dry — these things always work out as appropriate for the individual.
So, if you are still picking yourself up (or remained standing and are wondering what's next), please consider yourself to have picked up some valuable experience as well — experience you should soon recognize how to use.  
Offered In Service
Len is available for astrology readings. You can contact him at lenwallick [at] gmail [dot] com.