"Caring for myself is not self-indulgence. It is self-preservation, and that is an act of political warfare." — from the epilogue to "A Burst of LIght" by Audre Lorde
This week, within the space of 48 hours, there were two police shootings of African-American men while they were just living their lives, followed by a mass shooting attack on Dallas police at a peaceful Black Lives Matter rally last night.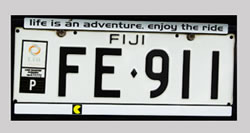 This was more death and terror than I could handle in such a short amount of time. I couldn't bring myself to watch either video documenting Alton Sterling's or Philandro Castile's murder.
It was enough to know two more African-American men had died at the hands of the police. Something in the network of my nervous system said: "Don't look." It's too close to home. I think about my cousin's daughters, both married to African-American men. I think about my best friend Rhodessa, an African-American woman whose family is a part of mine. I think about all the African-American women who I work with who are part of my extended artistic family.
I cannot accept that all these people who I love are feeling the pain and terror for their own existence. Fighting for their lives. Their struggle is mine because they are so tightly woven into the fabric of my heart that I must remain present with them. They are me. My heart was sinking.
Yesterday, oddly enough, it was Facebook that saved my sanity. My community was coming up with resources for us to handle what was coming at us. My friend Gloria posted some healing words of advice on her Facebook page, which I shared on mine. My friend Rhodessa posted a link from Colorlines to a compendium of articles on how to cope with and balance out PTSD, called 4 Self-Care Resources for When the World is Terrible.
That same collection includes this piece from the Just Jasmine blog called "Self Care for People of Color After Psychological Trauma."
The compendium was directed not only at straight, gay and lesbian people of color but also included everyone who has experienced trauma, like this basic primer called "Everything is Awful and I'm Not Okay: Questions to Ask Before Giving Up," which can be downloaded and printed to keep as a reminder at the cubicle or refrigerator when the shit gets heavy.
Before we judge Lorde's use of the term "warfare," the type of war she talks about from "A Burst of Light" is survival as a life struggle and a political struggle. She was struggling with cancer at the time of its writing, and used her struggle with cancer as a metaphor for her community's struggle with racism.
The cancer of systemic racism is what we see before us as African Americans struggle in an age necessitating a Black Lives Matter Movement. It is also a battle between our spirits and the powers that want to crush them and have been doing slowly over the decades and centuries. Lorde's words inform this current battle for our individual souls, and the reclamation of our humanity. It's a battle for a just and peaceful world.
I think with all this separation — tribalism, violence and distrust — we are experiencing a phase in our history where we're Learning (with a capital 'L', as in a Big Lesson) how to re-establish our connection to each other, which starts first with our selves — not with cable news, pundits or opinions as fact on Twitter feeds. With ourselves.
When we re-connect with who and what we are, we aren't thrown off balance by terror and panic. We don't give in to hopelessness, fear, despair and loss of spirit. And we don't march to the drumbeat of tyrants. When we re-connect with the humanity in ourselves we can see the humanity in others. Miracles, like compassion and faith, ensue.
So before re-engaging in political and social battles for economic and social justice, take heed from Just Jasmine's blog, and listen to yourself this weekend. Refresh yourself. Turn off the television. Make a hunt for beauty. Get lost in a bookstore. Clean your room. The Sun's in Cancer, dammit!! Cook something wonderful and share it with friends.
This is what Lorde was talking about. Take care of your self. Fight for your spiritual, emotional and physical health. That goes for people of color and all people. Re-establish connection with your body and your relationship to your community. Find beauty in yourself and in others. Look at others on the street and make eye contact to acknowledge you see them. They matter like you matter. We share this world with you.