Planet Waves is running a membership drive.
Read more in Solstice Fire and the Art of Service, by Eric Francis.

Weekly Horoscope for Thursday, July 9, 2015 #1057 | By Eric Francis
Aries (March 20-April 19) — Doors will open for you, if only you would actually express what you're feeling. You have plenty going on in there, and it's an unusual blend of confidence, fear and desire. But feeling is not enough. Emoting is not enough. What you need is actual expression. The way you know you're doing that is you feel like you're taking a chance — and as a result you feel good. Sex is involved. You might be inclined to convert all of your hormonal impulses into some form of sentimentality, nesting instinct or a drive for security. That has next to nothing to do with what I'm describing; indeed it may directly contradict, in that currently embracing the feeling of taking a risk is essential to your happiness. I don't mean bungee jumping or parasailing. I mean expressing something you ordinarily would never say or otherwise offer to the world, in a way you would never typically do it. Note how much of what we do these days is designed to be free of any risk, including a moment of going off script. Start there — burn your script and feel the heat.
Taurus (April 19-May 20) — You may be in a tight emotional squeeze of some kind, or feel as if some authority is cramping your style. This is an old story, however, I suspect you're onto it. Astrology offers the following clues: Some factor out of the past may be masquerading as a presence in your life currently. For example, your mother's tendencies might be showing up in the form of a partner who doesn't even remind you of your mother. That points to an internal situation, though it's one that you're not only ready to address — you have already done so to a significant degree. I suggest you feel this squeeze consciously and get a sense of its emotional contours. Notice how you're affected; for example, what exactly do you hesitate doing, or do you feel constrained from doing? This scenario does not affect every aspect of your life. Some things are immune, some things are especially vulnerable. Get a handle on this. You can, and you'll be happy you did, as more interesting astrology offers you more productive challenges to meet.
Gemini (May 20-June 21) — Mercury has spent more than two months in your sign. It's now ingressed Cancer, bringing a welcome change of emphasis. It's as if you can now get on with what really matters. But what exactly were you busy doing all these weeks, especially during the Mercury retrograde of May and June? I suggest you go back over that and see if you can, at least, get a look inside what may seem like a time capsule and determine what you were so concerned about. That will help you order your priorities and claim what you've learned. At the moment the emphasis is on the money angle of your chart, and I suggest you catch up with anything related to your finances. You're in an excellent position to strategize, turn up the energy on some money-making projects and squeeze some extra profits out of your efforts. This is not just an option — it's essential that you take this opportunity to be especially clever with money and your other personal resources (such as your talent), which count for more than cash.
Your Cancer Birthday Reading Is Ready!
Dear Cancer Sun, Moon or Rising:
Earlier this week, I finished and published the 2015-2016 Cancer birthday reading — and the astrology has burst to life in the recordings.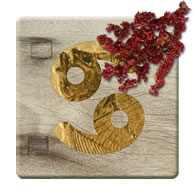 This is bold astrology with real ideas and a sense of potential. I follow up the two sections of astrology with a rather blazing tarot card reading in the third section, which includes astrology afterthoughts on Mars in Cancer.
It's perfect if you're Cancer Sun, Moon or rising — and is a nifty, modestly priced gift that someone will remember for years. In addition to this clear, practical guide to working with your astrology over the next four seasons, you get access to an extended sign description and last year's reading so you can review your progress.
Your astrology in the coming year describes your overall role in the world, as a leader, as a creative force and as one contributing to solutions — and much more. I look forward to hearing what you (or your loved one, if you give the reading as a gift) take from it.
Lovingly,

Cancer (June 21-July 22) — Mercury has entered your sign after spending many weeks in a blind spot in your chart. If you've come through the challenges of the past two months with any clarity at all, count yourself fortunate, and give yourself credit for your persistence. You now need to be realistic about every issue, question and subject that seemed to evade your understanding. If you hesitated or struggled for directness, now is the time to be confident and straightforward. Matters of relationship and partnership are building to a head, associated with next week's New Moon in your sign. You're in a much stronger position than you may imagine, which means you can afford to take care of your own interests and also be fair and generous with others. As you go through the next week or so, remember this: understate your case, your point of view and your needs. Others are not nearly as powerful as they seem, and you don't need to give them any undue influence over you. Be true to yourself and you will be true to your entire circumstance.
Leo (July 22-Aug. 23) — Your astrology is describing the necessities and requirements of your life. And it's describing your abundant talent and resourcefulness. Wherever you encounter the necessity side of the equation, open your mind and you will discover the needed resources to meet that need. It's true that this is my guiding principle when I write this column; astrology never describes a problem without also describing the solution. It's just that you're in an unusual situation to discover just how much you have, in contrast to what you may seem to need. Make sure that you're extremely realistic about your professional obligations. There's no getting around this. Just remember that if you feel pushed into a corner or like there is something unfair going on, you have plenty of energy to make it right. It's you, however, who must rise to the situation, not the other way around. At this point, your reputation is something you must build rather than something you can bank on.
Virgo (Aug. 23-Sep. 22) — It's clear that your professional life has been in some chaos, as you've dealt with slippery floors, slippery people and way too much unreliable information. You may need to cut your losses on plans you've determined will not come to fruition. You also need to distance yourself from, or cut loose, others who have proven to be in any way deceptive. I know there have been some hard lessons here, and some annoying ones. Yet it makes sense to surround yourself with trustworthy and reliable people as the first order of your life. Those would also be the people around whom you can be real and say what's on your mind without fear of judgment. So the moment you start feeling like you may be judged, or like you have to shut up, you know you're not among friends. By the way, in my opinion, blood relatives are not granted an exemption. They must be held to the same standards as others. That may be a challenge, but you're up to it
Libra (Sep. 22-Oct. 23) — You may be wondering if the deck has been stacked against you, or if you're embarking on a fantastic winning streak. As for the first, I don't think so. What you're being confronted by is the need to tidy up certain emotional and financial matters so that you're free to live your life your way. Unresolved business from the past will surely deter your progress, but you're the one who has the power to get that right. As for the winning streak you suspect may be coming, this is entirely a matter of how you position yourself. You must collaborate with others; indeed, with everyone in your environment, and build a winning team. You're the one with the strategy, however; don't count on anyone else for that. You're the one who must set the goal and you're the one who must make the plan for how to get there, although others will offer some brilliant ideas that you must fit into the plan. Note that certain people who feel erratic or a bit odd may in fact be the ones who will come through the most reliably, even if just this once.
Scorpio (Oct. 23-Nov. 22) — Notice your own tendency to resist — whether that be progress, your own desires, your own feelings, or your own needs. Resistance is the result of thought forms that are specifically designed to mess with progress, desires, feelings and needs. In essence, resistance is denial. It's the denial of yourself, and the denial of certain obvious facts about your existence and existence as a whole. So what's this about? You may have come through a long period wherein you thought you addressed this. You may have decided you're loose and chill and easygoing — though if you find yourself saying that, I suggest you question whether it's true. To be easygoing you need to be easy with others and with yourself. If you put others in a position to push against you, where they must somehow struggle for what's simply theirs, or for what you promised them, I suggest you pause and ask yourself why that has to be. By the way, it doesn't.
Sagittarius (Nov. 22-Dec. 22) — Today Amanda Painter dug a quote out of an old astrology book I love, which offered this image: a grand fire trine is like having a million dollars stuck up on a shelf in your closet, but which you don't use. Currently there's an astonishing grand fire trine in the sky — Uranus and Eris in Aries, Venus and Jupiter in Leo and centaur Pholus in your own sign. That is quite a setup. If you want to take some of that million dollars off the shelf, here's how to work with it: You are the activating agent of your life. First, remember that all the time. Pholus in your sign suggests that you're the small cause that can have a big effect. Therefore, you don't need to do much — though what you do must be intentional and directed carefully. For example, choose one project that you believe in or just simply love and get it going. Choose that one person you're really, really interested in and introduce yourself. Your influence is potent right now, and you only need to use it in measured amounts — but you must do at least that much.
Capricorn (Dec. 22-Jan. 20) — Your strength is in your clarity. Your integrity is in your honesty with yourself. Your love is proportional to your transparency with others. You seem to be caught in some kind of time warp, confronted by what you thought you had resolved long ago. Rather than struggle against that, notice what you need to resolve and get busy doing so. Instead of seeing yourself as being at odds with others, consider that they're your friends and allies who want only to help you be who you really are. Just remember that you will see them as you think they are, or perhaps closer to the point, as you think you are. You may have a tendency to overestimate your own power or influence and then underestimate theirs. Rather than estimating, I suggest you be genuinely realistic, which means saying what you mean, and taking others at their word. I can assure you that any problem, issue or challenge you face can be resolved quickly and efficiently by practicing this essential version of the Golden Rule.
Aquarius (Jan. 20-Feb. 19) — You may feel like you need to regain authority or a position in your professional life that you somehow lost due to circumstances outside your control. Yet it would make much more sense to work in the moment, with your new opportunities, rather than referencing your idea of success in the past. You must have figured out that the past is nothing to aspire to. You've come through many struggles that you really need to leave behind. The one point of resolution, the one thing it would really help if you do, is to claim authority over yourself. This is not about others. If anything, people around you are holding out many opportunities and forms of support that you actually have available to you. But if you're not your own master (which translates to, if you're not the one making your own decisions on your own terms), then what you're being offered won't amount to much of anything. Live day to day, taking each stretch of road as it comes. What is available will manifest for you clearly and visibly. Then, open up to receive.
Pisces (Feb. 19-March 20) — There are so many planets moving in your favor that you have nearly every option open to you. You would go a long way toward fulfilling your desires by keeping your promise not to doubt yourself. Others may be hesitating; others may be unsure; others may not see the potential in their own lives, or be frightened of it. Don't let them influence your opinion of what is possible for you. Rise above that kind of herd mentality for which humanity is so famous — especially now that anything and everything is used as an excuse for fear. You're on a path of growth and self-realization that few others around you understand. Put yourself in the presence of those few, and set the example of being fearless about your own potential. Set the example for yourself of being willing to work for what you want, and to live well. Each verges on meaningless without the other. Be bold and saucy in your personal life. Be clever and strategic in your professional life. Remember: as David Bowie once said, small moves mean a lot.