Today's Oracle takes us to the Virgo weekly for March 6, 2009.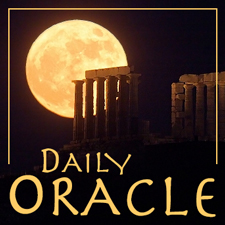 Don't fall for a mistake you've made many times the past five years, which is that everyone else is liberated and open-minded and you are stuck in your ways. It is true that many factors are influencing you to take an even more conservative approach to life than usual. One of those is the fear of instability. Another is that you may lack a rational explanation (or solution) for the anxieties that weigh you down. People who are less enamored of fear and more willing to take a chance are making themselves known to you. You can just as easily make yourself known to them, and while you're at it, I suggest you question why you would experience fear at all — especially of a person.
---
The Saturn-Pluto conjunction is upon us, just weeks away. While this event will happen two or three times in the lives of most people, this particular event is a moment of convergence and reckoning for the world and for us as individuals.
I'm underway recording RESPECT, the 2020-2021 Planet Waves annual readings, to cover the momentous astrology of the coming year-plus. You can read more about the project, and pre-order the readings, here.