Today's Oracle takes us to the Virgo weekly for November 1, 2001.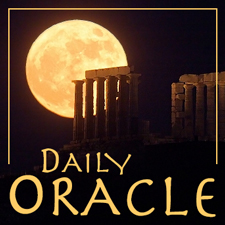 Your money nightmare was a bad movie, after all, and it's now clear that what seemed to be delays actually created several distinct advantages for you. You can use them well, if you remember that your task in the next week or two is to keep your mind on the cash. Busy work, overwork, and for the most part, work, will be more likely to set you back than get you ahead, so do as little as Virgoly possible. Money: remember.
---
My readings offer a place of refuge, an opportunity to suspend self-judgment, and my careful reading of the charts. I offer you reasons to be motivated, and strategies for handling the strange complexity of society at this time. To this work, I bring all of what I have learned as a journalist, editor, astrologer, spiritual student and man of the world; and I offer it to you for an affordable price. Read more here.
Now available for instant access!