It can be overwhelming to live in historically significant times. There is no blame in being overwhelmed, but there are consequences. To see the consequences of being overcome by profound changes in environment or condition, you need only look back a century or so.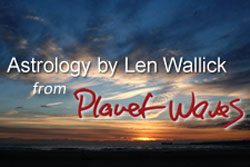 The scale of events experienced by those living through the first world war was unprecedented. It was enough to result in an entire generation being declared "lost."
World War I was said to be "the war to end all wars." Yet, the sense of nationalism which resulted shaped those who survived the experience so as to make that description immediately moot.
Then came a great depression and second world war. The result was a generation now often referred to as "the greatest." Yet, those whose plausible greatness was shaped by widespread hardship also became inured to it. The outcome was a partisan world where material prosperity took precedence, and "peace" became a dirty word.
Beginning with those who reached maturity during the 1960s came an accelerating rate of change to match the scale experienced by their elders. The upshot was a continuous medium of rapidly cycling obsolescence in parallel with overpopulation, which overtaxed the Earth itself as well as all of those living on it.
In this century, the proverbial chickens of the previous hundred years have come to roost. Right now, at this moment, political leaders who have come together to ostensibly work out a solution to global environmental crisis are simultaneously and unavoidably being confronted by military conflict, partisan intransigence and economic inadequacy.
At the same time, you may well be struggling to make your personal financial ends meet without the price being a physical or mental breakdown. That's how it would be unfair to blame you or anybody for being overwhelmed. It is not easy to live on Earth at this time.
Yet, paradoxically, it is potentially more empowering to live now than ever before because you have perspectives not available to your parents or grandparents. As a result, it's possible to see both parallels and alternatives not visible to those who preceded you.
Interestingly, and almost ironically, one of the best sources of perspective for this moment in time can be found in the ancient art of astrology. It all started around 2008 when Pluto transitioned into Capricorn for the first time in more than two centuries. Then something amazing happened.
About two years after Pluto entered Capricorn, Uranus began making its way into Aries for the first time since the period between WW I and WW II. Then, during the next year or so, Chiron returned to Pisces for the first time since the 1960s, and for the first time since we became aware of its existence. Finally, Neptune came home to Pisces for only the second time since it was discovered in the middle of the 19th century.
Think of it. Pluto has a orbital period of nearly two and a half centuries. Neptune takes more than a century and a half to go around the zodiac. Chiron requires more than 50 years to make a circuit of all 12 signs, and the 84 years or so it requires Uranus to orbit the Sun represents a relatively long human lifetime. Yet, in less than a handful of years they all changed sign.
That did not happen for your parents. Nor during the lifetime of your grandparents, or even your great grandparents. To have the planets that represent meaningful epochs and eras in human history all change sign at essentially the same time has not happened in a long time. The fact that it happened for you indicates that you are special and different. It implies that you have it in your hands to shape, rather than just be shaped by, the times you are living in.
Throw in the interpersonal planets, Saturn and Jupiter, which correspond to the longer cycles within the span of a human life. The dozen years or so it takes Jupiter to move through a dozen signs often correlates with big changes. The nearly 30 years Saturn requires to complete an orbit usually corresponds to those changes adding up to form a new order, form and structure in your life.
Saturn entered Libra shortly after Pluto moved into Capricorn and just before Uranus made its ingress to Aries. The result was a T-shaped configuration on the zodiac that correlated with world events in parallel with your own life as never before. The continuous series of seven square aspects (separations of 90 degrees) between Uranus and Pluto in the years that followed served to repeatedly drive home the same point that the personal and political are inseparable.
Jupiter entered Aries to conjoin with Uranus way back in 2010, and is now in Virgo — essentially opposing Neptune and Chiron while all three are more or less at right angles to Saturn's position in Sagittarius now.
The result is another T-square, a mutable one symbolizing how it is now nationalism and partisan distinctions that have become obsolete. The mutable quality of Virgo, Sagittarius and Pisces symbolizes everybody together on the brink of change, and gives everyone living now unprecedented power in numbers — if only we can see past those outmoded means of separation.
In other words, as easy as it is to feel overwhelmed, it is now you who can participate in doing the overwhelming. For if overwhelming numbers refuse to wage war, there will be no war. If the overwhelming sentiment is to support the wellbeing of our planet, Earth can still conceivably return the favor. With perspective that extends beyond our time and an understanding of how one person's fate now parallels that of every other, you need not simply become a product of this era of our history. Rather, the epoch of human history we are now clearly entering can and should be co-conceived and co-created by you.
If that prospect seems overwhelming, break it down into what you can do on your scale and at your pace. It will be enough to know when to say "no" to political leaders so that they will know to follow your lead. It will be a good start if you can figure out a way to say "yes" to the vast majority of people who are just like you.

Offered In Service