Sooner or later (usually in adolescence), most of us begin spending more time with unrelated people our own age than with family members. It's an important period of learning interpersonal skills outside the family dynamic in order to individuate and define yourself among peers. Such skills, in turn, allow you to form friendships, partnerships and participate in community.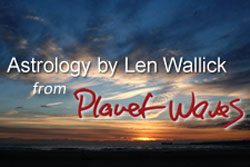 Some fundamental proficiency in expressing your thoughts is essential to interpersonal relationships. Letting your mind be known, and understanding what's going on the minds of others, is a big part of communication.
Learning to communicate is a gradual process, integral to your personal development. It's more than just saying what you think, it's thinking about what you and others say.
Typically, how you communicate and comprehend will mature as you do. With experience, you learn to disregard stereotypes and tailor your responses to the specificity of the person, place or situation so as to get along better with others.
At least part of what is called wisdom has to do with learning to get along effectively enough to inspire and promote cooperation with others. If there is any one thing which has allowed human beings to thrive on Planet Earth, it probably is none other than cooperation.
Earlier today, Jupiter started a nearly 13-month journey through Virgo. In correlation, your journey through life during Jupiter's tenure in Virgo will probably expand upon interpersonal themes of communication and cooperation, especially as regards to moving beyond stereotypes (or not). Indications are that some awareness of astrology will enhance the ultimate outcome.
Jupiter, of course, does not exist in a vacuum any more than you do. Both you and Jupiter are part of the system we call solar. The solar system is a dynamic thing; everything is in motion. Hence, the context of Jupiter (and you) in symbolic relation to the rest of the solar system has changed since it last entered Virgo about 12 years ago.
Understanding the context of Jupiter in Virgo now, and for the year-plus to come, is the equivalent of understanding how to communicate and cooperate with others more effectively in your life. It means, at least in part, discarding stereotypes and focusing on specifics.
One system of stereotype employed by astrology is called "essential dignities." It's a useful system of rules that tell you about how planets and signs relate to each other. As with any system of rules, however, it's important to see everything as part of a whole so as to know when to make an exception. On the whole, it appears that this particular traversal of Virgo by Jupiter will warrant an exception.
According to the system of essential dignities, Jupiter is considered to be relatively weak in Virgo. To use an astrological term, Jupiter is "in detriment" (or "in exile") in Virgo because Virgo opposes Pisces. Pisces is one of two signs (along with Sagittarius) where Jupiter is said to rule (or be "in domicile"), and therefore strongly expresses with some degree of agency.
Think about how detrimental it would be if you were to be exiled far away from home, friends, community, citizenship, language, currency and everything else that's familiar to you. That will give you a general idea of how the stereotypical image of Jupiter in Virgo works. 
This particular tour of Virgo, however, will feature a Jupiter in nearly constant communication with most of the rest of the solar system through angular relationships called aspects. The Sun, Venus and Mars will soon pass through Virgo to conjoin (share the same degree) with Jupiter.
Additionally, Saturn will make a relatively rare connection with Jupiter through what is called a square aspect (a separation of 90 degrees) from Sagittarius twice next year. Neptune and Chiron will oppose Jupiter from Pisces in what might be considered to be a continuous connection over the next year or so as well. By the same token, Pluto in Capricorn will be in what you could call a continuous trine (a separation of 120 degrees) with Jupiter for months to come.
Finally, Mercury (already in its Virgo domicile now) will return to Virgo in August of 2016 to conjoin with Jupiter twice (once in direct motion, and once in retrograde). After that, Jupiter will enter Libra in September of next year.
In sum, Jupiter's time in Virgo will not resemble an exile at all. Rather, it will represent a metaphorical exception to one of the stereotypical rules of astrology. The sheer quantity and quality of connections Jupiter will make while in Virgo will, in essence, overcome those rules.
Based on the idea that what goes on in the skies above correlates with what is going on here on Earth below, the next 12 months or so might be similarly exceptional for you and your interpersonal relationships. In order to realize exceptional outcomes, however, you will need to behave in exceptional ways.
You will need to move beyond the perception of racial, gender and political stereotypes. You will have learn how to extend the boundaries in which community have been contained. You will be required to inspire and promote cooperation. In fact, all of us will.
For we have reached a point in our own personal and collective development when it is no longer appropriate to be separated by community any more than it has ever been feasible to be separate from community. It's time make an evolutionary leap beyond community to system.
It's time to become one with the ecosystem of Earth and the solar system of the skies. The time for exile is over. It's time to come home again. It will admittedly be a long road home, but you can at least know the appropriate direction if you let the example of Jupiter in Virgo show you the way to get started.
Offered In Service
Len is available for astrology readings. You can contact him at lenwallick [at] gmail [dot] com.