Today at 11:48 pm EST (4:48 UTC Tuesday), the Sun enters Capricorn for the solstice. The shortest day and longest night of the year here in the Northern Hemisphere; after this, the days begin getting longer — though it takes a while for the effect to be noticeable.
This year, these longest nights are graced with a waxing Moon that will reach its Full phase at 6:11 am EST (11:11 UTC) Dec. 25 — Christmas Day. It's not the same thing as having a couple more of hours of daylight, but as a metaphor, it's encouraging: the Moon in watery Cancer reflecting the Sun in earthy Capricorn. Along with the flow, there is grounding.
I'll have more to say about the Full Moon chart in Thursday's blog post. For now, keep a finger on the pulse of your emotions and anything that feels like it could become a bone of contention or polarization.
If you celebrate Christmas and are navigating family traditions (with the attendant expectations, warm nostalgia, difficult baggage and new curveballs), keep the Full Moon in mind. Emotional energy is peaking all this week, layered on top of the practical demands on your time, attention and resources.
Speaking of emotions and stress: this time of year it can seem as though everyone is too busy and wrapped up in familial and social obligations to stop and notice when others are truly struggling; the holidays can be a brutal time of year for many people. If you're doing okay, I'd encourage you to stay tuned to subtle clues from those you interact with that everything is not all right; a little authentic empathy can go a long way.
If you're someone who is struggling, please reach out for help. If contacting a friend does not seem possible, there are crisis prevention hotlines all over the world. In the U.S., you can call 1-800-273-TALK (8255) any time of the day or night to be connected with a trained counselor at a crisis center in your area.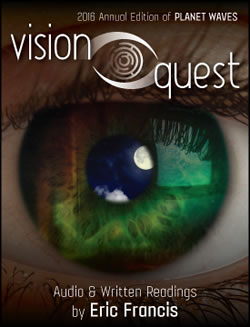 Whatever your situation, remember that Mercury entered its pre-retrograde shadow or 'echo' phase Saturday. Practice staying focused now. Keep small lapses in your attention from becoming major hassles by slowing down your pace; double-check details (driving directions, ingredients for the holiday meal, your cell phone and charger, etc.).
Overnight Sunday into Monday, Mercury squares Uranus in Aries — perfect for impulsive (yet intuitive) gift ideas if you're still shopping; the Taurus Moon suggests sense-pleasing items.
Tuesday at 9:31 pm EST (2:31 UTC Wednesday) the Moon moves into Gemini. Don't be surprised if you suddenly feel of two minds about holiday plans or last-minute gifts.
Also on Tuesday, Mercury conjoins asteroid Pallas in Capricorn. To me this says: make a strategy for the week — though if it's based on traditions or past routines, be ready to flex and modify it, integrating new developments. Any blueprints from the past give you a starting point for your checklist; what will truly fit and work — and be meaningful — depends on the needs of the present moment.