Hello Planet Waves Reader
— We'll post this daily almanac here each morning. If you would like to get on board, you may
sign up at this link
. Please share this newsletter with your friends. Thank you! — the PW Editors
Today is Monday, March 13, 2017
Hebrew date is 15 Adar 5777
Islamic date is 14 Jumada-II 1438
Mayan Tzolk'in Day is 13 Ak'b'al
Mayan Long Count is 13.0.4.5.3
Julian Day is 2457826
Today's Birthdays: Hugh Walpole (1884-1941), Sammy Kaye (1910-1987), Al Jaffee (1921), Neil Sedaka (1939), Donella Meadows (1941-2001), William H. Macy (1950), Dana Delany (1956), Caryl Phillips (1958), Adam Clayton (1960), Terence Blanchard (1962), Annabeth Gish (1971), Common (1972), Emile Hirsch (1985), Kaya Scodelario (1992).
"The whole secret of life is to be interested in one thing profoundly and a thousand other things well."
— Hugh Walpole
---
Monday Morning Astrology
I'm sending this to all of our lists today. If you're already a subscriber, thank you for making Planet Waves possible. We do what we do without advertising or corporate sponsorship. We've been supported by our readers since 2002. Response to our current membership drive has been amazing — the best ever. (Here is yesterday's letter, about how astrology can help the time crisis.)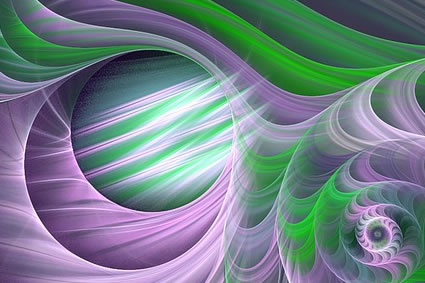 Thank you for making all of our lives easier here, which we will pass along to you in the form of improved service.
This is our Monday Morning letter. It's what we send to help you get your week started off right. In this letter we include my weekly horoscope (on Thursdays we send you a longer article and one of the monthly horoscopes).
This is an extraordinary week. There are two conjunctions, both distinctive, though on Friday we experience the extremely rare conjunction of Uranus and Eris. That began last year; with outer planets, there are usually three meetings (a visual illusion related to the Earth's orbit of the Sun). Friday is the third and last Uranus-Eris meeting; the two begin to separate and will not form another conjunction until April 28, 2106.
First, a comment about Tuesday's alignment of the Sun, Pallas and Chiron in Pisces. This is rare and beautiful for a few reasons. For Pallas, the goddess of strategy, wisdom and protection, it's the last conjunction to Chiron in Pisces. Chiron is associated with healing, with standing apart, and with the long struggle to focus one's strength.
On Tuesday, the Sun aligns with these two points, which is saying: pay attention to this! It's a peak moment for Chiron in Pisces, now in its last full year. This grouping says that unusual wisdom is available, which can help you heal what ails you, be it physical, spiritual or both. Astrology describes what's available, and this most certainly is.
---
Moon Phase: Moon is in Full phase and enters Disseminating (waning gibbous) phase on March 16 at 6:10 am PDT / 9:10 am EDT (13:10:39 UTC).
Next New Moon is in Aries on March 27-28 at 7:57 pm PDT / 10:57 pm EDT (02:57:09 UTC).
Corresponding Full Moon in Libra is on April 10-11 at 11:08 pm PDT / 2:08 am EDT (06:08:02 UTC).
Moon Sign: Moon is in Libra and enters Scorpio on March 15 at 8:10 am PDT / 11:10 am EDT (15:10:33 UTC).
Sun Degree: 23-24 Pisces.
Planetary Stations and Sign Changes
Moon enters Libra at 10:28 pm March 12 PDT / 1:28 am EDT (05:28:02 UTC).
Mercury enters Aries at 2:07 pm PDT / 5:07 pm EDT (21:07:07 UTC).
Interesting Selected Aspects | Data by Serennu
— Elatus conjunct Makemake at 6:54 am PDT / 9:54 am EDT (13:53:57 UTC).
— Mercury square Pholus at 9:13 am PDT / 12:13 pm EDT (16:13:28 UTC).
— Sun conjunct Manwe at 2:18 pm PDT / 5:18 pm EDT (21:18:37 UTC).
— Mercury conjunct Salacia at 6:04 pm PDT / 9:04 pm EDT (01:03:45 March 14 UTC).
Subscribe to Planet Waves — sign up here | Visit Our Website at this link
If Your Birthday is March 13
(The Day of Fateful Prediction) | Pisces Birthday Reading | All Other Signs
A concept you've been developing could take off, though you might need to tweak some of the finer elements. Be sure to communicate the progress of your thoughts as clearly and rationally as possible. Keep things actively on track, and plan steps logically as far as you can; also make use of your resources, including any willing minds with whom you can bounce ideas around.
Written in the Planets
Mercury enters Aries today after making an angle to Pholus. You may experience something of a boost to your brainpower; you may perhaps feel as if you are beginning to wake from a long sleep. This alteration might produce all sorts of ideas, though you'll likely need to apply some focus in order to prevent them heading off in tangential directions. The influence of close friends or partners, especially, may help you stay firmly on the desired path.
---