Links to today's show transcripts:
Profits vs. Puerto Rican Lives: Trump Admin Blocks Aid from Reaching Devastated Island
One week after Hurricane Maria devastated Puerto Rico, Donald Trump says he will visit the island next Tuesday, even as most of the 3.5 million U.S. citizens who live there remain in the dark, without access to power, clean water, food and fuel. Facing withering criticism, Trump held a press conference Tuesday and denied he has neglected the disaster. His administration also denied a request from several members of Congress to waive shipping restrictions to help get gasoline and other supplies to Puerto Rico as it recovers, even though the Department of Homeland Security waived the Jones Act twice in the last month following hurricanes Harvey and Irma, which hit the mainland United States. Amy Goodman spoke with Democracy Now! co-host Juan González and with former New York State Assemblyman Nelson Denis, who wrote about the Jones Act in The New York Times this week in a piece headlined "The Law Strangling Puerto Rico." His book is called "War Against All Puerto Ricans: Revolution and Terror in America's Colony."
Yemenis Suffer "Silent Deaths" as Saudi Arabia Refuses Human Rights Probe in Deadly U.S.-Backed War
Amid growing calls for the creation of an independent probe into human rights violations into the U.S.-backed Saudi bombing campaign in Yemen, Radhya Al-Mutawakel, chairwoman of the Yemeni NGO Mwatana Organization for Human Rights, shares her views. She became the first representative of Yemeni civil society to brief the U.N. Security Council on the war in Yemen. The three-year war in Yemen has killed more than 10,000 civilians, ravaging the country's infrastructure and triggering a massive cholera outbreak.
Nobel Peace Prize Winners Call for U.N. Security Council to Protect Rohingya from Attacks in Burma
In the humanitarian crisis unfolding in Burma, more than 400,000 members of the Rohingya Muslim minority have fled the country after hundreds of their villages were burned to the ground. The U.N. high commissioner for human rights has accused the Burmese government of waging a textbook example of ethnic cleansing. In recent days, Bangladeshi authorities have sharply restricted the movements of Rohingya refugees, telling them they can't leave their makeshift camps, ordering drivers not to transport Rohingya and landlords not to rent to them.
Muhammad Yunus on Achieving a World with Zero Poverty, Zero Unemployment & Zero Emissions
As a series of destructive hurricanes hit the United States, devastating floods in South Asia have killed more than 1,300 people. "[Bangladesh] is the most densely populated country in the world. … It's becoming a situation where we will have have hundreds of thousands of climate refugees," says Muhammad Yunus, founder of Grameen Bank and recipient of the 2006 Nobel Peace Prize. His new book is titled "A World of Three Zeros: The New Economics of Zero Poverty, Zero Unemployment, and Zero Net Carbon Emissions."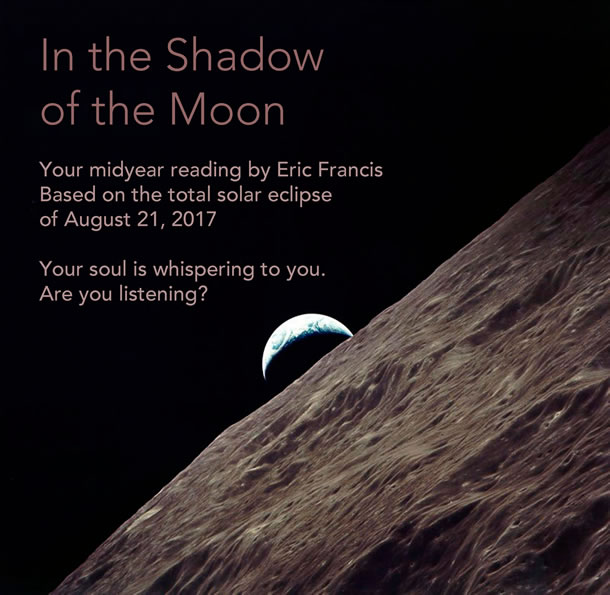 In the Shadow of the Moon, the exciting 2017 Midyear Reading by Eric Francis, is now published. Although the video readings for all 12 signs use the Great American Eclipse of Aug. 21 as a starting point,
Eric develops the themes through some of the most important astrological events you'll encounter in the remainder of 2017 and beyond
. We'll be increasing the price again very soon, so don't hesitate to
order your copy here
. You can also now choose your
individual signs here
.