Links to today's show transcripts:
Trapped in Raqqa: Amnesty Says Civilians Caught in "Deadly Labyrinth" As U.S. Intensifies Airstrikes
In Syria, the local journalistic group Raqqa Is Being Slaughtered Silently reports dozens of civilians have been killed by U.S.-led bombing and artillery fire over the last few days amid the ongoing battle to seize control of the city of Raqqa from ISIS. Amnesty International has just released an in-depth investigation documenting how hundreds of civilians have been killed and injured since the offensive began in June to capture the ISIS stronghold. Survivors and witnesses told Amnesty International that they were trapped on "all sides" between ISIS militants, the U.S.-led coalition force's aerial bombardment, and Russia-backed Syrian government airstrikes. Amnesty is now calling on all warring parties to prioritize protecting civilians and granting them safe passage.
Tariq Ramadan: As Muslims Condemn Spain Attack, Americans Must Denounce U.S. Killings in Syria, Iraq
Spanish police are continuing to investigate last week's attack in Barcelona, where 15 people died after a van plowed into a crowded walkway along Las Ramblas—the city's most famous avenue. On Monday police shot dead the man suspected of driving the van: a Moroccan-born, 22-year-old named Younes Abou-yaaqoub. Police believe he was part of a 12-person cell plotting to carry out a series of bomb attacks. Eight of the cell's members are now dead, four suspected members have been detained. The events of the past week have shocked many in the Barcelona region. On Sunday, thousands of Muslims, including many from Morocco, marched against violence in Barcelona, chanting, "Islam is peace" and "not in my name." Tariq Ramadan is Professor of Contemporary Islamic Studies at Oxford University. Ramadan was named by Time Magazine as one of the most important innovators of the twenty-first century. In 2004, Tariq Ramadan accepted a job at the University of Notre Dame in Indiana, and Time magazine listed him among the top 100 thinkers in the world. But nine days before Ramadan was set to start teaching here in the United States, the Bush administration revoked his visa, invoking a provision of the PATRIOT Act that allows the government to deny entry to non-citizens who "endorse or espouse terrorism."
Pakistani Journalist: Why Is Trump Pushing For Failed Military Solution Instead of Diplomacy?
On Monday Trump announced an escalation of the U.S. war in Afghanistan. He also issued a warning to Afghanistan's neighbor, Pakistan. President Trump went on to say that the U.S. would develop its strategic partnership with India, calling on the Modi government to help in Afghanistan. Observers say that the move might be a signal to Islamabad that the U.S. would back India in the struggle between the South Asian rivals, unless Pakistan severed ties with the Afghan Taliban and the Haqqani network, one of its factions.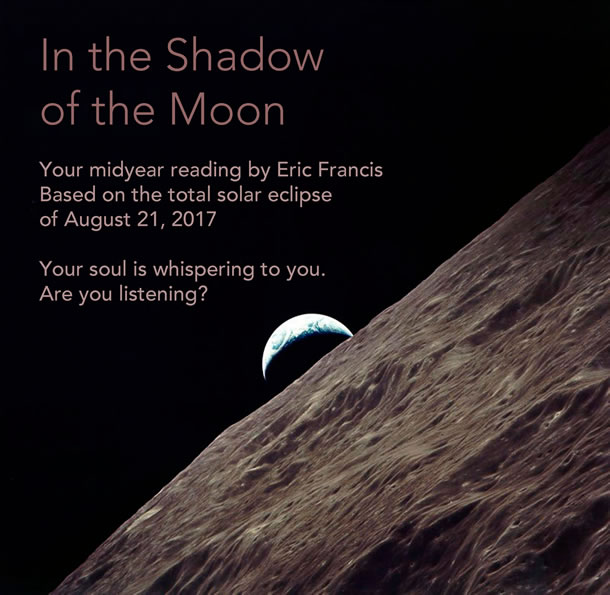 In the Shadow of the Moon, the exciting 2017 Midyear Reading by Eric Francis, is now published. The video readings for all 12 signs cover the Great American Eclipse of Aug. 21 and well beyond. We'll be increasing the price again very soon, so don't hesitate to
order your copy here
. You can also now choose your
individual signs here
.