Links to today's show transcripts:
Meet Houston's Latino Police Chief Standing Up to Texas's Anti-Immigrant "Show Me Your Papers" Law
Is a new "show me your papers" law in Texas hurting public safety even before it takes effect on September 1? Senate Bill 4 makes it a Class A misdemeanor for local law enforcement officials to limit cooperation with federal immigration agents. The law requires police to comply with detainer requests from Immigration and Customs Enforcement and also allows officers to ask about the immigration status of anyone they detain. Law enforcement leaders say the crackdown on immigrants has already led to a decrease in Latino victims reporting crimes. A judge could decide as early as this week whether to put SB 4 on hold due to constitutional violations.
Houston PD Chief: Trump's Support of Police Brutality Reinforces View of Officers as "Neanderthals"
Donald Trump continues to face widespread criticism from police chiefs across the country following a speech he gave to police officers in Long Island, New York, that appeared to openly endorse police brutality. Commenting on the need to crack down on gang members, Trump suggested that police officers have license to use excessive force on suspects.
As Downtown Detroit Gentrifies, Longtime Black Residents Fight Illegal Tax Foreclosures
In Detroit, a recent study found that one in four Detroit properties have been subject to property tax foreclosure between 2011 and 2015—many of which may have been illegal. As downtown Detroit becomes increasingly gentrified, thousands of the city's longtime residents—mostly African-American families—have lost their homes to foreclosure.
Charlottesville VA Backs "Reparations" Fund for Black Residents & Votes to Sell Robert E. Lee Statue
In Charlottesville, Virginia, the city is preparing for a white nationalist rally on Saturday protesting against the planned removal of a statue of Confederate General Robert E. Lee from a downtown park. The "Unite the Right" event is expected to draw several thousands of people, including counterprotesters. White nationalist Richard Spencer has organized similar protests earlier this year. City officials are reportedly scrambling to find ways to halt the event. At least 60 publicly funded Confederacy symbols have been removed or renamed since the 2015 massacre of nine black parishioners in a Charleston, South Carolina, church by a self-described white supremacist, according to the Southern Poverty Law Center.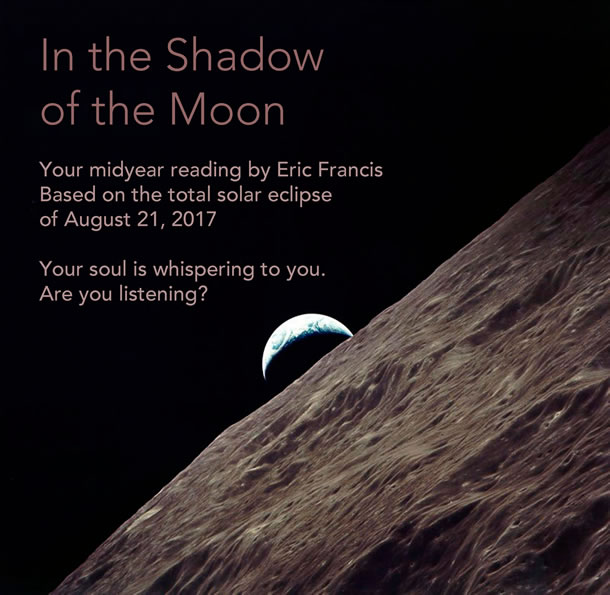 In the Shadow of the Moon, the exciting 2017 Midyear Reading by Eric Francis, has just been published. The video readings for all 12 signs cover the Great American Eclipse of Aug. 21 and well beyond. We'll be increasing the price again very soon, so don't hesitate to
order your copy here
. You can also now choose your
individual signs here
.