Walking up the street to work this morning, exuding confidence. I can feel it. Some days the sharpness of my personal power startles me, especially when I'm harnessing it so effortlessly. Of course, it happens while I'm doing mundane things like walking up the street, and rarely in ritual or during other more mystical pursuits.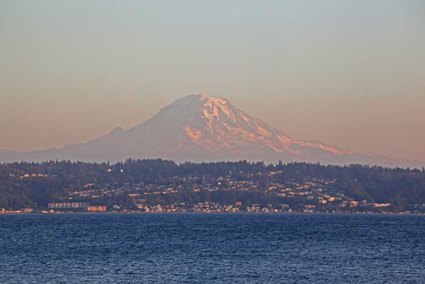 The theme of 'coming into my power' has been around for a spell. In many ways, it seems to be a lifelong process, but during this most recent burst I've felt more on the verge of unlocking something within me that will unleash the core of my own personal power. In many ways, I know that I'm afraid of it. My worldview would have me believe that that's due to lots of karmic patterns, and luckily I do work fairly regularly that helps with addressing those patterns and hopefully healing fragments of myself that are bound up in power dynamics.
I associate this power within me with Scorpio, with the core of my emotional body (Moon in Scorpio), and with patterns of betrayal and obsession that seem to ribbon through every part of my being. When I first started really 'learning' about the Scorpio parts of me, it felt like I was headed into madness.
I remember the first autumn I spent with that energy, probably 2006 or 2007, wanting to lash out at (and fuck) everything and everyone. I wanted dark kohl liner around my eyes, clothing that accented hips and breasts, and felt like I was losing control in so many ways. And I wanted someone to fix it, I wanted to rage at someone and be lost in some passionate love affair where insanity played some central role and the love was bound by passion in its most destructive forms.
Luckily, the phase was short lived. And only really resulted in acute awareness and a whole slew of very pornographic photos that I took of myself. I've since entered more gingerly into the Scorpionic realms, unleashing my power more in a steady trickle. Probably more tentatively than is really necessary, but that's the way I'm playing the game right now.
Part of me is longing for the unleashing, especially now that I've done so much work with creating containers for transformation — and ESPECIALLY now that I have absolutely no desire for destructive passion. Which means I have learned how to own my own 'insanity', and have gotten so much better at realizing when I'm projecting, especially in terms of my longing to control (hey, it's a defense mechanism).
My longing now is for passion shared as a mature creative force. Sure, I still think passion can involve irrationality and getting 'lost', but I've let go of the part of me that romanticizes the destructive aspects. I want to be a powerful woman in powerful relationship with other people coming into their power. Mmmmm, power.
But it's pretty amazing just to observe what that power feels like as I walk down the street. It's femininity coming into form — and not pretty, harmonious, sweet femininity. It's a raging, no-nonsense, unrepentant and utterly creative force that 'I' get to 'control'. It's woman-on-top, undulating and dominant energy.
In a lot of ways I totally get why society as a whole seems to fear that energy. Because unleashed…well, I mean that's the power of Gaia. Of volcanoes and earthquakes and deluges that wipe everything out, leaving nothing but mud and rubble. It is chaos.
But it's also life being pushed out through a tight little canal to witness the light and the breath of being. It's creativity — in its nurturing and destructive forms. And so as I walk down the street, I breathe deeply into that sense of power and confidence. And I think about how much we need a world where everyone — women first and foremost but everyone — needs to learn how to channel and deal with and express feminine power. The more she gets repressed, the more violent, insidious and uncontrollable the inevitable outburst is.