Congressional representatives staging a sit-in in Congress is more than unprecedented. It's unheard of. Yet today, Congressman John Lewis led a contingent of House Democrats to stage a groundbreaking sit-in on the floor of the House of Representatives. Their purpose: to demand Congress to act on gun control legislation in light of the Orlando shootings.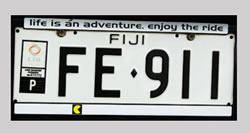 This sit-in was led by John Lewis — an American Civil Rights Movement hero — who was nearly beaten to death by police while demonstrating with Martin Luther King. His taking this lead makes this event symbolic as well as historic. Calling his colleagues onto the floor of the House chamber to lead this charge, Lewis came full circle in time, facing a familiar enemy. As a well-known Civil Rights leader he is more than well-acquainted with white men with guns and dogs.
The Second Amendment of the Constitution — the right to bear arms — was ratified in the late 1780s to allow Southern states to quell slave rebellions, which were many at that time. The relationship between Americans and their guns today is based on a single premise: to allow white America to protect themselves and their property from the terror of dark people rebelling against their authority. So embedded is this fear, sanctioned by law, that it has become a mitochondrial aspect of our social and economic infrastructure. And that fear has evolved to include many more targets.
The list of historic enemy combatants started with Native Americans, and African-American slaves. Our current iteration now includes immigrants — the browns: Latinos and Muslims. And don't forget young black men and women. That gays and lesbians, first graders, mothers and their children, and couples on a date in a movie theater are part of the collateral damage — well that's just how it goes. As long as we're safe from the swarthy folk.
It's going to take more than sixty years of the Civil Rights Movement, an African-American President, and a more culturally diverse society with minorities as the majority to root it out of our collective consciousness.
Afraid to act on approving sane gun control legislation, Congress is too paralyzed to even allow modest controls through background checks — like making sure people with a criminally violent history, or those on the "no-fly" list, or people found to be potential terrorists — have no access to guns. As a result, there's little to prevent actual terrorists from buying semi-automatic weapons.
Congress won't even allow it to come up for a vote. Without any legislative action gun advocates in Congress have now abetted the very terrorists their banner claims to protect us from. As seen on Twitter: "For terrorists, guns are the new airplanes!" For the gun industry: supply and demand — whee!!
What do you do when people in control are so fearful of the fear they've created for their own gain, that they are paralyzed — by more fear? Under those circumstances, it's hard to find logic in their thinking. No wonder why Lewis is there, joined in solidarity by the rest of the Democratic minority in the House and Senate. Our sons and daughters are being denied a future. If a sit-in in Congress is a slap with a 50-pound boxing glove, let 'em have it. Time to wake up. And do something.