Links to today's show transcripts:
Anne Frank Center: Trump's Personal Twitter Account Amplifies Hate and Should Be Suspended
Donald Trump continues to face outrage over his response to last weekend's deadly white supremacist rally in Charlottesville, Virginia, where racism and anti-Semitism were on clear display. Steven Goldstein, executive director of the Anne Frank Center for Mutual Respect, offers his views. His organization is calling on Twitter to suspend Trump's personal account, after branding him an accomplice to domestic terrorism.
Nephew of Fascist Who Marched in Charlottesville & Former Neo-Nazi on Confronting Racists
This is Part 2 of a discussion with a former neo-Nazi and the nephew of a white supremacist who marched in the Charlottesville, Virginia, protest. Christian Picciolini is co-founder of Life After Hate, a nonprofit helping people disengage from hate and violent extremism. He was a leading neo-Nazi skinhead gang member and far-right extremist in the 1980s and 1990s. Jacob Scott, the nephew of Peter Tefft, who was disowned by his father, Pearce Tefft, in a letter published in a local newspaper, discusses what it means for the family to speak out.
Trump's DOJ Demands Personal Info on 1.3M Visitors to "DisruptJ20″ Inauguration Protest Website
The Justice Department is demanding web hosting provider DreamHost turn over 1.3 million IP addresses of people who visited the website DisruptJ20.org, which was used to organize the protests against Donald Trump's inauguration. The Justice Department is also seeking names, addresses, telephone numbers, email addresses and other information about the owners and subscribers of the website. More than 200 protesters were arrested during the Inauguration Day protests and are now facing decades in prison on trumped-up charges. Nate Cardozo is a senior staff attorney at the Electronic Frontier Foundation. His group is assisting DreamHost in its opposition to the government's search warrant.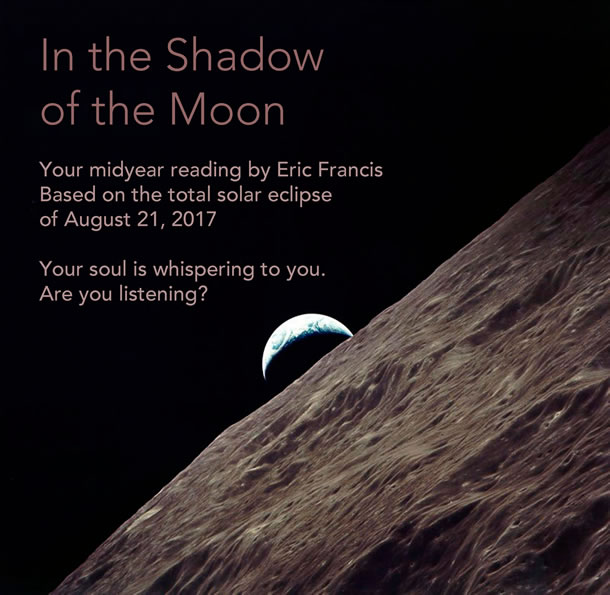 In the Shadow of the Moon, the exciting 2017 Midyear Reading by Eric Francis, is now published. The video readings for all 12 signs cover the Great American Eclipse of Aug. 21 and well beyond. We'll be increasing the price again very soon, so don't hesitate to
order your copy here
. You can also now choose your
individual signs here
.