Planet Waves is running a membership drive.
Read more in Solstice Fire and the Art of Service, by Eric Francis.

Time it was and what a time it was, it was…
— Paul Simon
You probably always knew. Since you were old enough to think about the future and connect with the past, you knew that you would be part of something unlike any before. Along the way you have wondered what you would do, and at times been forced to decide what to do. Those decisions have in turn brought you here to be a part of it all. To be like a bridge. As though your life by itself were writing books.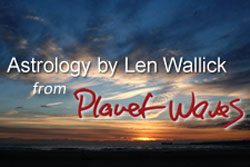 In spite of, and also because of, all you have been through to get here, you now know being here makes you both fortunate and responsible somehow. That awareness alone sets you apart from so many in the past, and prepares you to better decide the future.
Somewhere along the way, perhaps you realized that being here made your decisions part of something greater. Better, then, to decide consciously. Better to be among those stepping up to take a conscious and active place in the system we call solar.
It is no coincidence that the earthly system of which you are a part has created a robot that is even now approaching Pluto, at the outer edges of the solar system. You are a part of that. Everything you did or did not do contributed somehow to put that spacecraft way out there so that you could be here to witness what it sends back. The same principle holds true for all that is happening on Earth as it is in the sky.
Which is part of what led you here to Planet Waves. To better understand what astrology can convey to you about the solar system, and your choices as part of it. The better to be aware. To better decide. To not only witness but to more consciously and fully participate in this moment you probably always knew about.
You have thus served as part of a bridge from what was to what is. Hence, like a bridge, you will continue to hold the tension and span the distance from what was to what will be. You have also served to write the story, filling the span as if with books in which your service can and will yet be found.
You have served well and artfully somehow. Otherwise you would not be here reading yourself into these words. Otherwise you would not have been part of what this month has held, and will hold.
July has also been a month artfully served by astrology's emblem of consciousness — the Sun — and its encounters with the outer solar system. From the sign of cardinal Cancer, the Sun started July with an emotional, flowing water trine (a separation of 120 degrees) to Neptune in the depths of Pisces. Could be that trine aspect coincided with a feeling that your time to do your thing as part of something bigger — a time you always knew about, a time you served to bring about — has come.
Then, on July 6, came a solar opposition (a separation of 180 degrees) to Pluto in the midst of its long trek through Capricorn. No doubt that opposition aspect somehow correlated with your consciousness facing and reflecting on the outer edges of possibility, and decisions to come.  
As for what's to come, when Sunday segues into Monday, the Cancer Sun will have separated from Uranus in Aries (and from last season) by three full signs — 90 degrees — which is a square aspect. In doing so, the Sun will have served to complete a bridge of its own, having moved across the slowly growing chasm that was (and in many ways still is) the long continuum of Uranus and Pluto in square aspect. The same square aspect Eric has characterized as defining our era.
From the other side of the bridge that next week's square aspect from the Sun to Uranus represents, you will be presented with an opportunity to note (and feel) how much has happened so far in July, and how you might serve to help write the book of what will happen hence.
It is no coincidence that Planet Waves initiated its Art of Service membership drive with the beginning of this eventful month. Not to distract you from events. Rather, to make you more the author of your own life and a part of something greater than your life, in a world where bridges are being built and volumes are being written. You can choose.
Offered In Service

Len is available for astrology readings. You can contact him at lenwallick [at] gmail [dot] com.