Unless you are one of the proverbial movers and shakers in the world, you may not have had a lot to say about the course of current events as of late. The news of recent weeks has been dominated by powerful people heading up large, influential institutions of the established order.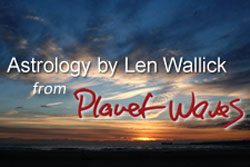 In the latter half of September especially, world leaders were coming and going with greater frequency than would normally take place in such a short period of time. The meeting and talking among them has been unusually prolific.
At the same time, celestial objects most often correlated with the powerful in the world have been dominating the astrology. It begins with the Sun and its inherently sovereign role in the sky and on the zodiac.
The Sun's power as the dominant central figure of both the solar system and astrology (emblematic of your waking consciousness) is never more evident than during a change of season. Last month we had that when the Sun entered cardinal Libra to precipitate an equinox.
The Moon is right up there with the Sun as regards to its importance, both in tangible reality and astrology (where is represents your dreams, emotions and intuitions). The Moon's power as a complement to the Sun is never more evident than during eclipses. Last month we had that, too.
After the Sun and Moon, planets of long orbital periods (because of their great distance from the Sun) — called the 'outer planets' — tend to correspond with the long passages of time by which generations, nations and cultural institutions are defined and measured.
Whenever these outer planets change sign or direction on the zodiac, there tends to be a corresponding change that will be noted by history. Last month, with Saturn finally committing to Sagittarius, and the end of Pluto's slow retrograde, we had that as well.
Beginning this month, it will implicitly be your time to shine, as is already being indicated by Venus, both literally and metaphorically. Because Venus is one of two planets (along with Mercury) that orbit between Earth and the Sun, it inherently corresponds with personal matters, especially issues having to do with your values and your priorities.
Nowhere in the astrology are indications of your time to shine currently more evident than in the current motion and position of Venus, both in the sky and on the zodiac.
If you have been awake and outdoors with clear skies in the hour or two just before dawn lately, you will have noticed a bright, steady light rising in the East before the Sun. That would be Venus. It is so bright that you could be excused for thinking it to be an approaching airliner with its landing lights on. As a matter of fact, only the Sun and Moon outshine Venus.
Over the next handful of weeks, Venus will combine with the waning Moon, Jupiter, Mars and (eventually) Mercury to put on a substantial celestial show before the Sun rises and brings its definitive day and light. In astrological correspondence with that pre-dawn show coming together, Venus will finally be leaving Leo (the sign ruled by the Sun) for the long run. It enters Virgo for a second time this year on Oct. 8, one week from today.
Venus first entered Leo way back on June 5. That's quite a while ago. More than a month later (July 18), Venus first entered Virgo where it stationed retrograde on July 25. That retrograde motion brought Venus back to Leo as July ended. There it has been ever since. Now in direct motion since Sept. 6, Venus is today beginning its last week in Leo, until July of next year.
As it moves to leave the Sun's dominion behind, Venus is implicitly signaling that your hour (or two) to shine is very near at hand.
On the political level, especially if you live in the U.S., you will be more and more the center of attention as a voter. On the cultural level, we are approaching what for many will be a holiday season when the quality and extent of your participation will have greater consequences economically. There are also subtle indications that you will have a chance to define your personal role in both your generation and the world as perhaps never before in your life.
You can (and probably should) begin your preparations to shine now. Unlike political and cultural leaders, you will not have a staff of advisers to prepare you. Then again, you also won't have the pressure to be all things to everybody, a situation that often brings the high and mighty to compromise themselves and their constituents through contradictory behavior.
To shine to the best of your ability all you will have to do is get clear on, and remember, what is most important to you. That way, when it's your turn to lead the leaders by your example and consent (just as Venus will be leading the Sun into the morning sky), you will be able to discharge your most important responsibility in the world — to be true to yourself. If you can do only that, you will have started to make sense of not only the world's astrology, but also your place in it.

Offered In Service     
Len is available for astrology readings. You can contact him at lenwallick [at] gmail [dot] com.