Here's an experiment for you. Sometime before Mercury overtakes Mars to share the same degree of Taurus at 7:03 pm EDT (23:03 UTC) tomorrow, refer back to Eric's Monday Astrology Diary. Read it once again. Pay attention to where you feel the energy. Just by doing that you will have grasped some of Mercury conjunct Mars in Taurus, and gotten a hold of yourself in the bargain.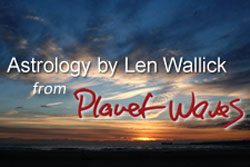 You can do it now because Mercury need not yet be conjunct Mars for correlations to be palpable. You should do it before tomorrow evening because correspondences will probably wane quickly after Mercury leaves Mars behind.
Once you have grasped how a Taurus conjunction from Mercury to Mars feels in your body, you will have gathered something of what the constituents mean. What you gather is what will last and be useful. 
It's about attention. It's also about energy. It's interesting to note that your attention and your energy have something in common. Both are subject to being diverted by external forces. Both can also be handled less than consciously. 
Versatile Mercury corresponds with thinking, among other things. To direct your own attention, you have to think. Unsurprisingly, it's when you are not thinking that your attention either wanders or is subject to being misdirected, sometimes with undesirable consequences.
Along with desire, Mars is about energy (among other things). It can be ego-oriented — which, to quote Robert Hand, functions "to give you energy and support in maintaining your own separate, individual identity." Then again, as Mr. Hand further describes, Mars also manifests as "energy in general, which can be harnessed for any type of work."
Often, however, the question is whether it's you or your energy in the harness. Just as often the answer comes down to what Eric called "one of the most vexing issues of our day": self-esteem. That is where Taurus as the location of this particular conjunction of Mercury and Mars comes in, as a place to ground that issue.
Taurus is at least as grounded as any other sign, if not more so. It is also of the body as much or more than any of the other eleven fields of expression on the zodiac. Hence, planets traversing and/or merging in Taurus are best understood (at least in part) through the body.
That's how you have more than just a reason to re-read Eric's Sunday treatise again either today or tomorrow. You now have a purpose. So you might think for the purpose of directing your own attention — in order to attend to the expression of your own energy, and to listen to what your body tells you.
Most of all, the experiment proposed here today will reveal what happens to your self-esteem when you know it is you in charge of where your attention and energy are being put.
Once you get that connection, especially through your body, your sense of self-esteem just might take a turn for the better. Because you will know where it is rooted. Because you will know at least something of what you need to do anytime you need to get your self-esteem back.
Offered In Service
Len is available for astrology readings. You can contact him at lenwallick [at] gmail [dot] com.