Watch out. What you know could soon become valuable. Even with entire disciplines encoded into software, what you carry in your head and heart could become more important than ever. Even if robots take over entire fields of work, what you know could be necessary if anything is to work.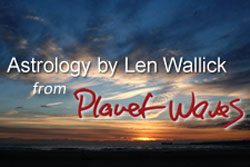 For what you know goes beyond skill sets. Whether you are comfortable with it or not, you have a conscience, which discerns between right and wrong. In addition, you have an ability to see what's important beyond considerations of power. You also know how to appraise value that has nothing to do with price.
In spite of being born into, growing up in and having to make your own way through a world in which death, profit and politics hold sway, you know the importance of a single human life. You can see the future in a baby. You appreciate kindness, treasure love, and comprehend grace. Such are the manifestations of human culture that have truly distinguished us from the machines and machinations we have created.
It is what you know that will ultimately make a difference if you do not allow yourself to forget it. It is what allowed small bands of our ancestors to survive in a big world. It is the same knowledge that will allow a huge global population to go on living in a world suddenly grown smaller.
In the same way we can see an encouraging implication of Mercury entering Capricorn seconds after 9:34 pm EST tomorrow (2:34:10 UTC Thursday). For among the things versatile Mercury represents is mind, where knowledge is processed. By the same token, among the realities Capricorn corresponds to are the cultural institutions that for so long have preserved, protected and passed on the knowledge that allowed our kind to get this far.
In the short period of time since Pluto entered Capricorn in 2008, many of those institutions have been revealed to have either decayed or otherwise betrayed their purpose. Whether it is organized religion, government, schools, justice, health care, public safety or any other of the large organizations that combine to create society on a large scale, dysfunction is undeniably more the rule than the exception. This, in spite of so many people just like you who devote their lives to serving in good faith, somehow holding on to what they believe in while holding things together in a system gone awry.
Perhaps an elite few have hijacked cultural institutions for their own purpose. Maybe those vast foundations of social structure have somehow taken on a robotic life of their own.
Regardless of what is behind what can only be called a crisis, this foray of Mercury into Capricorn will implicitly require both your innate and acquired knowledge to both understand and address how we all came to this pretty pass, and also how to survive it.
That's because most of the next Mercury retrograde will take place in Capricorn. Yes, Mercury's apparent reversal will appropriately begin in the second degree of Aquarius, the sign of groups (especially those in service to the group) on Jan. 5, 2016.
But most of Mercury's thorough review will be emblematically moving through the hallowed halls constructed for — and the sacred ground set aside for — a common good. This at a time when the cause of serving all of us in common appears to have been set aside in favor of power, profit and politics — particularly as practiced by those who have forgotten what made them human. Which is how you are being called upon to remember and express your humanity while acting on your conscience. It is nothing less than the symbolic imperative of Mercury's impending ingress to Capricorn.
If not you, who? If not now, when?
Offered In Service