Let's take this column with a grain of salt. But — and this is a big but — what if Presidential candidate Hillary Clinton put Presidential candidate Bernie Sanders on the ticket as her Vice-President? This is a possibility I read about this morning on Talking Points Memo — the website published by Washington insider Josh Marshall, a credible expert on American politics.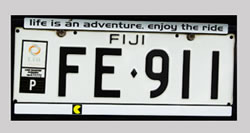 The idea of a Hillary-Bernie ticket could be construed as speculation at this stage — called a weather balloon in politics — but it's a high floating one, and its intent is quite visible to the naked eye: the idea was floated by Tad Devine, the Sanders' campaign chief spokesperson.
You might say Devine's suggestion is "desperation politics" and you might be right. After Super Tuesday, Clinton's delegate lead looked insurmountable, 200 or more ahead of Sanders by conservative count. Even with Sanders' wins yesterday, it still is. In order to surpass Clinton, Sanders would have to do better than 60% in the upcoming primaries. That is no small task.
Bernie seems to do well in states with mostly white populations, and his hold on the less populated states in the Northeast and Midwest is steady. He won New Hampshire, Minnesota, Oklahoma, Nebraska, Vermont and Maine. But Hillary has won Iowa (close tie), Nevada (close tie), Tennessee, South Carolina, Georgia, Texas, Alabama, Arkansas, Massachusetts, and Virginia; and her delegate lead, assuming her super-delegates stay steady, puts her firmly in front.
The March 8 primaries include Michigan and Mississippi, states with heavily African-American populations. This is a demographic where Hillary is the strongest, and Sanders is having a hard time convincing this demographic of his sincerity. African-Americans form a principal backbone of the Democratic Party.
Conversely, Hillary has a problem convincing educated and progressive whites and young people, particularly Millennials, of her sincerity. Her ties to the banking industry, her 1% donors, and — let's face it — her Neptunian proclivity to obfuscate instead of clarify her responsibility for her mistakes all leave her open to attack by her opponents. In short: emails.
Yet none, including the vicious Republican Benghazi Committee in Congress have been able to penetrate Clinton's resolve. In the words of one panel member after her grueling hearing in October of last year: "She is formidable." Most pundits, including Markos Moulitsas of Daily Kos, project that by March 15, the Democratic candidate will be clearly identified. At this point that would be Mrs. Clinton.
Which begs us to peruse Mr. Devine's "suggestion."
1) The Supreme Court vacancy due to the death of Justice Antonin Scalia is THE fulcrum upon which the future direction of the country — extreme right of center or progressively leftward — hangs in the balance. In the event that President Obama cannot place his nominee on the bench because of GOP obstruction in the Senate, Democrats must win the White House AND a majority in the Senate. To confirm a SCOTUS justice who would tilt the court towards a more favorable climate for women's reproductive freedom and towards separation of church and state, and ultimately overturn Citizen's United, Democrats will need a Senate majority.
2) Like it or not, Hillary's foreign policy experience matters. People in this Cancerian country like to feel safe, with a strongman/woman at the helm. There is still a large swath of our population suffering under the hangover of 9-11, and ISIS is the new (manufactured) enemy.
3) Bernie as a senator would be fine, but if his is an isolated voice in the Senate with no chance of a Democratic majority to give him back up, he would remain isolated. HOWEVER, as Vice-President in charge of presiding over a Senate with a Democratic majority or a tie because of "coattails" — the momentum to elect Democrats for congressional seats from a strong top ticket — his could be the deciding vote that would overcome a senate stalemate. There are currently 24 Senators up for re-election this year.
4) Given the calculus of demographics favoring each candidate, the joint ticket would unite north and south, east and west of the country. The enthusiasm from young and old, people of color and whites could be tremendous.
5) As Eric pointed out to me, "Hillary needs guidance and a high-quality leash" to keep her in check. With Bernie's populist message and the hopes of young people who would rather stay home than vote if he isn't on the ticket, that could be a deciding factor in Hillary's veep selection.
And, frankly, Bill should stay out of her ear as much as possible.
BUT, in order to win, as Moulitsas says, "all Democrats have to vote." So we're not off the hook. Mr. Devine's "suggestion" does have merit — less so for keeping Sanders' candidacy alive but more so for keeping the Democratic Party intact. Bravo.
Obama and Clinton laid down the hatchet and worked together to unite the party after a grueling and vicious primary season in 2008. Who's to say that can't happen again? But let's not get ahead of ourselves. Let's see what tomorrow's primaries bring in the states of Michigan and Mississippi on the day of a massive eclipse. A lot can happen in the next 24 hours. Cross your fingers and breathe.