Mercury returns to Scorpio at 6:09 pm EST (23:09 UT) Saturday to weigh in and move on — a good example for you to follow. Mercury first entered that realm of fixed water on Sept. 27.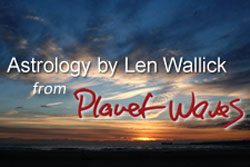 Then it stationed retrograde barely two degrees in on Oct. 4, ultimately rolling halfway back into Libra.
There will be no turning back for Mercury after its second ingress to Scorpio in six weeks' time, but it will find a lot more company than the first time.
When Mercury re-enters Scorpio this weekend, it will join the Sun, Venus and Saturn expressing their unique archetypes through a common — and weighty — raiment.
That's nearly half the sign rulers of the solar system — true heavyweights — harmonizing to play very much the character of a chorus in what the whole zodiac is doing right now.
The character of Scorpio can be a lot of things, but it is seldom a lightweight. The energetics conferred upon any point or object traversing fixed water address facts of life that distinguish adult from child.
Given versatile Mercury's correlations with (among other things) mind, words and how you think, this particular return to Scorpio is no time to speak as a child, understand as a child, or think as a child.
So it is that you will best harmonize with the conscious solar undertone, as well as with the deepest phrasing of Venusian values and Saturn's somber anchor when Mercury comes into Scorpio once again. Not necessarily darkly, but by facing up to what is, and not just in part.
Fortunately, Mercury is also coming into its own again even as it is coming back to Scorpio. Which is to say Mercury's apparent motion is getting back up to its usual blazing speed. Already, the planet appropriately named after the speedster of the gods is covering about three degrees of the zodiac every two days — faster than any other sign ruler except the Moon.
Implicitly then, Mercury returns to Scorpio this weekend to accompany your moving on just as much as to accompany your taking on a serious tone.
Appropriately then, Mercury will blow past the point where it stationed retrograde on Monday, ending the final shadow phase of its final retrograde period of 2014, and getting your week off with a figurative foot on symbolically fresh ground.
Nevertheless, it will still pay to watch where you step. The Scorpio chorus has a lot left to say, both to you and through you. Best to say it (and hear it) all soberly and seriously, while also not dwelling overmuch in dark reflection. There is so much to do now that Mercury (and by implication, your mind) are finally getting free.
Offered In Service
Len is available for astrology readings. You can contact him at lenwallick [at] gmail [dot] com.