Tweet from David Axelrod 9/12/16, 5:20 AM
Antibiotics can take care of pneumonia. What's the cure for an unhealthy penchant for privacy that repeatedly creates unnecessary problems?
That, from David Axelrod, says it all. Nothing more needs to be said about the current news cycle dwelling on Hillary Clinton's bout with pneumonia. Mr. Axelrod was one of the principal architects who launched the successful run of candidate Barack Obama over the "presumptive nominee" Hillary Clinton in the Presidential campaign of 2008. If there's anyone who can pinpoint Mrs. Clinton's weaknesses as a candidate, it would be him.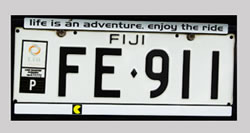 In all but three of the nine factors that predict which political candidate is winning a Presidential race, Time Magazine reports that Hillary Clinton shows the most likelihood of winning office over Donald Trump.
These nine factors are: polling; Electoral College lead; campaign surrogates; get-out-the-vote efforts; advertising; fundraising; earned media; debate preparation and enthusiasm. Between the two it's a toss-up when it comes to earned media because Trump manages to hog the news through his Twitter account, and surprisingly it's also a toss-up when it comes to debate prep. But then again, the latter is due to expectations for Trump's debate performance being very very low.
It's the last one — enthusiasm — that we're here to talk about today.
Of the many things we expect and need from a presidential candidate — a sense of the candidate's trustworthiness and openness as well as a campaign's competence — are the understated factors in a campaign that can't be underestimated. These factors bubble underneath subconsciously in the mind of the voter, undermining or supporting voter confidence and enthusiasm in a candidate.
This is something Mr. Axelrod understood when Obama was attacked during the primaries by the Clinton campaign and the Republicans for his association with Reverend Wright, prompting what would be one of Obama's many groundbreaking speeches that will be talked about in historical textbooks in years to come.
Obama's penchant for successfully tackling gaffes and blindsiding attacks was one of the many ways we understood how much of a well-oiled, well-informed and open (at least for a political campaign), operation he was leading. He then could drive the attention of the voters back to the issues at hand. For a candidate new to the political scene, and for any candidate, that skill was and continues to be essential. It spoke well of Obama the Candidate's character and the campaign's effectiveness. It set up expectations in the electorate of what is now famously known as "No Drama Obama." This is a character trait that even David Brooks, a conservative Beltway pundit, stated openly he will come to miss in this next Presidential go-around.
Yet, this week's news of Mrs. Clinton's bout with pneumonia, or whatever her illness is, and the cancellation of her California campaign stop raises specters — old and new — of the issues that keep cropping up and haunting all things Hillary. It is not as though her campaign hasn't been effective. It has. But voter enthusiasm about her has always been hit-or-miss for her supporters, some of whom are supporting her because the alternative is tantamount to having the country, democracy, and the stability of the planet driven off a steep cliff.
Right now, the actions of her staff to keep her illness under wraps these last few weeks, coupled with Clinton's inherent Scorpionic secrecy, raises legitimate concerns. It is ripe fodder for the alt-right white supremacists, who are Trump's base, looking to take her down any way they can. It's all about trust. This is not something we should be discussing two months out from Nov. 8, election day.
I am not certain she has Parkinson's disease as some in the news and the tabloids speculate. But having had a bad bout of walking pneumonia for two months in my late forties, I know a little about what that is. Your body is constantly fighting to keep the infection at bay, and thus you are weakened emotionally and physically.
There were points in my illness where all I could do was lie down and hope to die because I was tired of living under the stress of being sick and having too much to do. That was before I stopped believing that it was nothing more than a bad cold and bronchitis, and that a few over-the-counter medications would help. It finally took a bout of antibiotics to clear things up. By the way, please don't ask me what I think of Claritin, Mucinex or other anti-histamines. They don't work. Not with pneumonia.
Now imagine this disease in the body of a woman in her late sixties under the pressure of political campaign. The grueling schedule of having to appear with energy and, yes, enthusiasm — added to constant flights in airplanes which aren't exactly shrines to sterility — can take their toll. My knees would buckle too.
But now and in the long run, the Clinton campaign needs to take the note from Mr. Axelrod, which is a deep and biting slam and a message to the Clinton campaign and the Democratic National Committee on how they are doing and what they need to do with the mystery of Hillary's pneumonia. Given the character of the candidate, this amounts to hurdling over a deep character flaw, which her touted historical experience and political effectiveness barely overcomes.
Cancelling her campaign stop in California is not as big a deal as many would like to speculate. California is an ultraviolet blue state and is basically the ATM for the Democratic Party. All of her campaign contributors here will understand, because California is a safe state and an easy electoral college win.
But, candidate Clinton needs to "get over herself," as Eric has said in his analysis of her chart, and as Mr. Axelrod implied in his tweet. She needs to open up and get past at least this. Far far too much is at stake, and not just for this election.