Their coverage and criticism of her must be equal to their coverage and criticism of him. That is the rule applied by the press in this and in every presidential campaign. The press must pursue and scrutinize coverage of the candidates, their speeches, gaffes and events with equal persistence.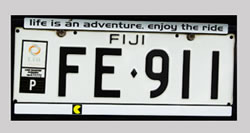 Okay, fair enough. Therefore, when Clinton said "basket of deplorables" in describing half of his supporters, Trump suggested that "her Secret Service agents disarm" — an insinuation leaving her open to assassination. This is assassination innuendo #2. Or is it #3? (I've lost count.)
Now how are these two statements by the candidates equal again? This campaign has proven one thing. The new 'normal' isn't normal. It's monstrous. From the newspapers to the news shows, the underwritten story of the 2016 Presidential campaign is the complete and utter disintegration of political journalism. As the Dallas Morning News says: It shows.
This failure encompasses the 'equivalence' in covering the two candidates: reporting on Clinton's health and not about Donald's refusal to release his tax returns; the Clinton email server story versus Trump's ties to the Russian oligarchs and Qaddafi at the time of the Lockerbie crash; all his ties to business interests with countries that place him in conflict of interest with US national security and a President's solemn oath swearing adherence to the Constitution. It is true "all enemies foreign and domestic" has always been a moving target in our foreign policy. Yet are these two candidates the same? As many qualms as people have about Mrs. Clinton, and some rightfully so, the two are not the same.
It's a journalist's job to weigh the facts and give them an equal hearing. Yet, Trump's propensity to move mercurially from one outrageous tweet, to slip of the tongue, to walk-back of a statement (Obama was not born in the US) — and then to lie about it all — does pose a challenge to reporters used to covering 'normal candidates'. But that is the pattern of distraction that Trump's candidacy excels at: Trump's supporters lap it up.
I wonder if the physical gag reflex of reporters covering Trump has been suppressed through pharmaceuticals. To be fair to reporters, I would imagine it's one thing to focus on a small stream of untruths and extrapolate from there. They've done that with both Clintons since the beginning. When the untruths come at you as Trump's have, with the force and velocity of a fire hose at full blast, it's hard to know where to start, or even catch them all.
Breitbart.com is a noted right-wing conspiracy website, dedicated to targeting the "democrat media complex" — which means, attacking the press in general.
Unless the National Enquirer decided to go Politico, if there was anything more slimy than that morass of innuendo — and not just against Clinton, but against Planned Parenthood, LGBTs and liberals and progressives in general — you can find it on Breitbart. Since Steve Bannon, news executive chairman of Breitbart.com took over as a chief advisor, they moved the style tentacle of Breitbart to conjoin with the Trump campaign.
As a species-to-species coitus, it was a close-to-perfect fit. Mr. Trump's tweets seem to now have a regular pattern of distraction, rather than being a disastrous gaffe. They are using them to veer away from the rumblings of sharp criticism against him by the press, focusing on yet another shiny object to grasp the attention of the press: deplorables; baskets; pneumonia; Parkinson's.
Voila! Disaster averted. Trump supporters duly aroused with glee, Democrats aghast. Outrage effect achieved. No one focuses on the details or nuances. Or on the issues. Or the weight of the arguments against either candidate. We know ten shallow things of equal weight when we need to boil down to deeper essentials: character, depth, history and subject knowledge. Therefore they are attempting to use Clinton's strengths against her. It's 'swift boating' just like they did to John Kerry in 2004. But this, my friends, is swift boating on both steroids and methamphetamines.
And it's this new uber-swiftboating that has many of us alarmed. I am certain Mrs. Clinton will continue to be well-protected by armed Secret Service people while on the campaign trail. I am certain Mr. Trump will continue to run his mouth while speaking on the stump. It's Trump's supporters that concern me, who are given an even louder message that it's okay to be openly a member of the Ku Klux Klan, and to punch old women who disagree with them. Let's see, we've thrown out tolerance and decency in the space of three months. What's left?
The press is just waking up to the cudgel hitting them. As Kierna Mayo adroitly expresses in her comment on CNN Tonight with Don Lemon, the press is taking the insanity of this campaign and "framing it as if it's the norm."
You may feel that this norm has been the case since modern-day 20th and 21st century election campaigns began. But a terrible line in the sand has been breached, and can only get worse, throwing us headfirst into a backwards trajectory that none of us want or need to see ever again. There's no equal to that.