Your 2015-2016 Cancer Reading
Dear Friend and Reader:
The sign Cancer is associated with food, emotions, nurturing and bubble baths. Yet the astrology influencing your sign is about some stunning achievement. Your focus is being drawn ever-outward into the world, and if you have not noticed it yet, you will be soon.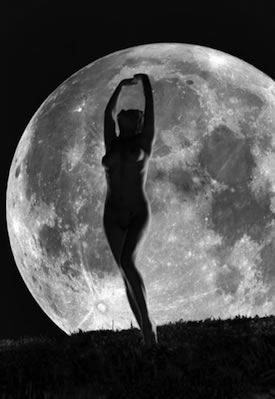 There is a conjunction coming — Uranus conjunct Eris. Technically it's exact in 2016 and 2017, yet it's influencing you now, calling you to take action and perhaps even summoning you to shake up your world. For a long time you've been itching to do something bigger, more significant, more bold.
It would be an understatement to say that this describes a breakthrough of some kind. Note that no astrology has happened like this in our lifetimes. The last time this aspect took place was in 1928!
This conjunction is developing in the most outgoing, dynamic house in your chart — the 10th. That's the one associated with career, reputation and what you achieve in the world. The planets are putting you on notice that your life is developing in some bold and positive ways.
Going well beyond career, this astrology describes your overall role in the world, as a leader, as a creative force and as one contributing to solutions.
I am about to prepare your 2015-2016 birthday reading. I'll be recording a clear, practical guide to working with your astrology over the next four seasons. In that reading, I will read this aspect that guides you to toward some unusual success.
Yet there's a cautionary note here — about the need to keep a clear focus on your home life and your relationships. Simply put, you can accomplish great things, if you take care of yourself.
My Cancer reading will help you do just that. I will offer you a complete picture of your astrology, which looks at your life holistically. I'll remind you of the many facets of who you are, all of which add up to the whole person that is you. The key to this astrology is drawing on every facet of your creativity, strength and intelligence.
There is a profound focus on your relationships — which include your most intimate partnerships and also your collaborations with others. Partnership is collaboration, and every one counts.
I'll have clear information about how to work this astrology; how to keep your influence in personal relationships; and what it is about your astrology that makes you so open to the passion and inspiration of others.
Your reading is now available for pre-order, at the best possible price of $24.97. Eventually the price will be set at $39.97, so you save about $15 by purchasing in advance.
I'll then personally let you know when your reading is ready. The reading is playable on any device. Your access never expires. And it includes last year's reading at no extra charge, so you can review the past year of your life, and check my accuracy as well.
These readings combine my thousands of hours doing personal and business consulting, with 20 years working as a Sun-sign writer. You get the very best of both worlds at a fraction of the cost of a personal reading, yet delivering far beyond what you were expecting.
So sign up now, get the best price, and I'll let you know when your reading is ready. I can't wait to do this reading for you, and I'm happy that you'll get to take advantage of my best work
With love,



P.S. This reading will make an excellent gift for those who seek inner vision and a sense of purpose. It'll also be deeply insightful if you have Cancer rising or Cancer Moon. You or someone you care about deeply will love it.
P.P.S. We have something for everyone! Find all 12 current birthday readings here.