Most of you are familiar with the "The Little Engine That Could." Usually told as a tale for children, the story depicts a small railroad engine who takes on a big job, and succeeds while repeating "I think I can." Starting today, and for the remainder of this week, the astrology as a whole indicates the same mantra will come in handy for you.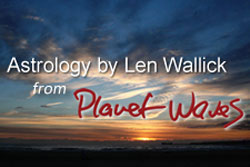 Before getting into the astrology, however, take a moment to appreciate yourself as a whole. Unlike a machine, you are more than just a collection of physical parts. You have demonstrably real, albeit intangible attributes such as mind, emotion, instinct and intuition.
Perhaps most profoundly, you have imagination. Even as a child you could envision a railroad engine with a personality, and learn from its fictional example. Among those lessons was how your thinking can support your efforts — or not — depending on what you choose to think. The same principle applies to what is being implied by astrological events this week.
Today's astrology is very different from yesterday. Both the Moon and Venus have changed signs. Shortly after 3 am EDT this morning (07:00:37 UTC) Venus left Scorpio behind to initiate a journey through Sagittarius which will not conclude until Nov. 12. Less than eight hours after Venus entered Sagittarius, the Moon moved out of Taurus to begin two days in Gemini.
The most straightforward interpretation of having the Moon and Venus change signs as they have today is that some things or conditions in your life have moved on as well. It's a cue for you to move on with them. Taking other celestial placements into account, you could plausibly begin manifesting what the Moon and Venus are indicating in two ways.
First, as much as you practically can, put the immediate past behind you. Rather than prolong any climaxes that took place with the Aries Full Moon last weekend, allow for any resolution that feels natural and unforced to take its course. Next, evaluate how much energy you have now, and where you want to put it through the weekend to come.
Mars is, as Robert Hand concisely put it, "an energy planet." While it is not the only celestial object that may be considered so, whenever there are issues regarding energy in your life or in the world as a whole, Mars is probably where you should look first for useful information from astrology.
Tomorrow (Wednesday Oct. 19), Mars will begin the second half of its journey through Capricorn by conjoining with Pluto in the same degree of cardinal earth. Were it any planet other than Mars merging its nature with Pluto in a sign representing manifestation (among other things), you would logically expect tomorrow's conjunction of the two to express as a climax of its own. Mars, however, is not just any other planet.
For whatever reason, Mars aspects tend to peak before they are exact to the degree. Hence, instead of waiting until after tomorrow to take stock of your own energy and plan for its future expenditure, you can safely begin to do so now. Additionally, based on what the Sun and Mercury are doing now, some optimistic planning (and effort) would probably be in order.
The Sun (astrology's emblem for conscious awareness) is currently slogging through the final five degrees of Libra. Versatile Mercury (astrology's symbol for how you think) is not far behind the Sun and is catching up. Together, the image represented by the Sun and Mercury this week is not unlike that depicted by "The Little Engine That Could." Depending on who you are the details will vary, but you should at least think twice before declining to try any endeavor — even if the task seems intimidating.
What seems like a long uphill trek in your imagination may not turn out to be so bad in practice. In all probability, simply thinking that your effort will get you over the crest and on the downhill side of whatever labors you are now facing will be enough to get the job done.
Consciously put your energy into constantly and consistently imagining the outcomes you want rather than being discouraged by the trials you dread. On the whole, if you can do so, what others (or even you, prior to today) considered to be too demanding will almost certainly yield to your will.
Yesterday is gone. Today is here. Tomorrow beckons. Whatever your situation, your place in the cosmos right now strongly implies you should first and foremost think you can, no matter what life brings you.
Offered In Service