Sunday morning, Nov. 15. I'm writing 48 hours after the first explosions were heard at the Stade de France where France was playing Germany in a soccer match. In restaurants, a bar, and the Bataclan concert hall in the 11th Arrondisement of Paris people were attacked and killed by three ISIS teams using kalashnikov rifles and suicide vests.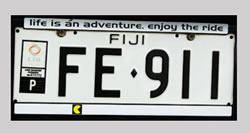 The assailants all spoke perfect French.
As I write this, CNN's "Paris-Terror Attacks" coverage drones unendingly on the television. Paris is stunned, in a state of shock. Authorities fear the crisis is not over. The word "fear" is liberally dispersed throughout the coverage, amplifying the general atmosphere in France and abroad as a low-lying hum of horror. At least to the viewers here and elsewhere CNN provides coverage.
I am certain the people of France and Belgium — where some members of ISIS terror cells allegedly are based — are apprehensive. I am certain major cities of Western Europe are on high alert. At this moment, the investigation is uncovering an even wider range of suspected ISIS activities beyond France. There are questions about security risk of the Syrian refugees entering Europe, as they try to escape from the devastation wrought by their country's civil war.
It all breathes, feels and tastes like Sept. 11, 2001. If we haven't had enough of the march towards war, the news media makes sure we work ourselves up into an appetite for more with hints of it. Fear is as much a social and political nutrient as rainwater is to weeds, providing as much fuel for our current political discussions as Donald Trump's bluster, Ben Carson's inanity and Hillary Clinton's emails.
I am certain of one thing: There are enough of us who are plenty fed up with the bullshit orchestrated these days in the era of asymmetrical warfare. We have proof that the alleged weapons of mass destruction in Iraq were a lie. A lie used to begin a pointless, expensive and stupid war. That was attested to by George W. Bush himself, admitting as much in his memoir Decision Points.
What makes ISIS any different from Al Qaeda? Same game, different players. We know that ISIS was a direct result of the instability of our installed regime in Iraq and our support for the anti-Assad rebellion in Syria. Countries in the midst of civil war are fertile ground for insurgents of all stripes. Al-Qaeda, once America's bete noir, has been taken backstage as ISIS rises to play the lead of terrorist du jour. Our initial impulse is to stamp them all out by the cudgels of war, but you can't kill a movement with a cudgel. Not when young, disaffected and disempowered men and women are attracted to the seductive online recruitment provided by ISIS.
Yet France's President Francoise Hollande uses the words "act of war," similar to what Mr. Bush said after the twin towers fell — raising the apprehension of possible NATO involvement, or further incursions on the ground in Syria. France had launched airstikes in Syria earlier in September.
Again and again, it all feels so hauntingly familiar. Are we on the highway to making another stupid mistake? Or are we hovering nearby, cruising at less than highway speed from a frontage road following the events and their aftermath in Paris?
I am waiting for news that the investigation by French and other international agencies will focus first on the cause before an easy, immediate and impulsive answer is implemented. I hope for measured response and reasoned examination. A brink of some kind was reached — you can see it in the chart of the event, at the bottom of this post (you can also view a simpler chart on Eric's Facebook page). And we have a choice to blindly accept what is being fed us or to question our choices beginning now.
While we're at it, perhaps we should remember that while Paris was attacked, so was Beirut — a vibrant city that still struggles to find stability, but knows no end of violence. Are they consigned to our neglect while the jewels of the Western world burn?
I am certain of this: the people of France want and deserve answers, as does the world. I know this seems simplistic and naive, but while investigating ISIS as a credible and dangerous threat, perhaps we should re-evaluate what has been wrought through our economic and military adventures and their impact on the rest of the world this last decade.
Regional instability in the Middle East has gone on so long that it has formed new and ugly flowers in Europe, Lebanon, Iraq, Kenya and Palestine. Action creates reaction. Is this how we want the world to be?
I found this parable, posted by a friend of mine on Facebook the morning after the attacks:
One evening an old Cherokee told his grandson about a battle that goes on inside people. He said, "My son, the battle is between two wolves inside us all. One is Evil. It is anger, envy, jealousy, sorrow, regret, greed, arrogance, self-pity, guilt,resentment, inferiority, lies, false pride, superiority and ego.

"The other is Good. It is joy, peace, love, hope, serenity, humility, kindness, benevolence, empathy, generosity, truth, compassion and faith.

The grandson thought about it for a minute and then asked his grandfather: "Which wolf wins?"

The old Cherokee simply replied, "The one you feed."
I don't know what comes next with these ongoing investigations in France and its neighboring countries. I know I am hoping for better than what our recent history has shown us. I know I am sending a heart-load of intention on this sunny Sunday in California that we find out what really happened Friday night, and deal with it with as little bloodshed as possible. This world has had enough.
There is so much we haven't been told. I am also certain that there are many, many people here and around the world tired of being fed the easy answers. The people of this good, beautiful, tumultuous and complicated planet deserve so much more. For once, please, let the good wolf win.