Whether you were up late or are just finding out now, there should be no surprise in the headlines. No, not the sports star misbehaving headlines. Not even the shocking celebrity revelation du jour. What is truly not surprising is that the more things change, the more the U.S. government (in particular, but not exclusively) stays the same.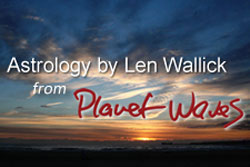 One century to the day after the U.S. military entered a war the president vowed to avoid, another campaign promise was broken. Once again, yet another American president has played his one trump card early in his term. Now, the rest will almost certainly be a long effort to distract from an obvious truth.
Somebody (probably a man) once asserted that the business of America is business. At one time, somebody may have believed civilian commerce and private enterprise were the prime movers in the economy of a nation distinguished, for many, by its implicit (albeit false) promise of prosperity for all. If there is one blessing to living at this time, it could well be that nobody paying attention can be fooled anymore.
Abraham Lincoln (perhaps the last U.S. president to in fact be in command of the military) famously justified the American Civil War as an effort to preserve a nation unique in its founding principles. Maybe he was lying too. We will probably never know.
Now, however, it should be clear that the government Lincoln captained has been of, by and for war (and not "the people") for a very long time. Even more to the point, one other practical (if not formal) fact should now be evident: every four years U.S. citizens vote to elect somebody who ultimately acts to keep the business of war going strong.
The zodiac chart for the U.S. cruise missile attack in Syria last night has a feature not often seen. It has to do with Mars. Interestingly, that feature has two sides.
Mars is one of the "traditional" or "classical" planets we have been aware of ever since human beings started paying conscious attention to the sky. For that reason alone, the mythical character of the same name cannot be denied or dismissed — especially in a civilization that traces at least some of its origins to the cultures that gave rise to the mythology.
For ancient Greeks and Romans, Mars was the god of war. While modern astrologers can legitimately say Mars also means a lot more than war (and that alternative interpretations are frequently more correct), it would be sheer denial to ignore the original meaning as a matter of policy.
Assuming you keep the mythical personality of Mars in mind, the current astrology says a lot, which should be no surprise at all. With the exception of the two luminaries (Sun and Moon), Mars is now advancing around the zodiac faster than any other tangible celestial presence.
To have Mars be the apparent speed demon of the planets is not exactly a common event. It should therefore not be surprising if Martian corollaries (including the original one) are being advanced ahead of others at the same time. Yet, there is another side, which could ultimately correspond with our modern masters of war finally being shown the door.
The other side of any single planet's position, movement and aspects is the context represented by the rest of the zodiac. Mars will never move faster than the Sun (which can be said to correspond to your conscious awareness) or the Moon (which, among many other things, has to do with dreams). By the same token, those who have sold out to the perpetuation of war cannot either fool you or displace your dreams of a world without war unless you at least give your silent assent.
In addition, Mercury (representing your mind, among other things) will not always be as slow as it now is, just prior to its retrograde station on Sunday. The same can be said for Venus (emblematic of love and related values) which is currently in the midst of its first retrograde since 2015.
Just as with the relative speed of planets on the zodiac, things will change. By next month, Mercury will return to a direct motion much faster than Mars, after painstakingly revealing some truths during its April review. By the time the Sun enters Cancer to start a new season in June, Venus too will have resumed direct motion and started to catch Mars from behind. Nothing stays the same for long in the sky.
Even so, when it comes to events on Earth, the lessons of the sky are sometimes either denied or ignored. This has been especially true of war. Some have remained resigned to its inevitability. Others somehow remain convinced war is necessary. Then there are those who actually think of war as a wholesome family value that puts food on the table and kids through school.
Yet it need not always remain so. It is not necessary for anything to stay the same. It is possible to say no. It may take a while, but the destiny of the most audacious national founding in human history can still be changed to finally conform with the letter of its initiating documents.
The American Revolution initiated as a war, but the results are still not final. The final battle is now being fought within Americans, as we decide who and what "the people" will in fact be.
Offered In Service