Harvest. The fall has a special place in my heart for what it brings — the reward for hard work put into the land, its trees, flowers and fruit. This weekend I was at my sister's house baking pies and cakes, using the sugary-sweet Bartlett pears harvested from trees growing on their land. On the menu for me were a dark-chocolate pear tort and a pear-fig tart.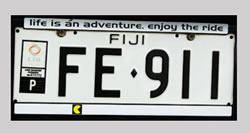 The kitchen is the alchemical lab: tending the flame under the pot, watching ingredients meld together in the bowl and then in the oven. I get a sensual joy in molding cold butter into flour, water and egg to make a dough, and then rolling the dough to the right thickness.
There is pleasure in working dough around a fruit that benefits from cooking, softening and ripening from the heat of the oven. I love experimenting with the already natural sweetness of the fruit by adding spices and condiments that never overwhelm, but frame the flavors already there naturally. These experiences are magic to me.
Yes, my Aquarian Sun, Gemini Moon and Venus in Sagittarius compel me to write about politics. Yet, my Jupiter and Uranus conjunct in Cancer in the 5th house reverberate all the way into my 11th house of community — where my Ceres is governed by Capricorn, close to my North Node. It is there where my family and friends gather in anticipation of a meal cooked by me.
The kitchen is a place where I utilize my art degree to the fullest, embodying everything I've learned from my family and friends in my 60 years on this planet. Along with theater, the kitchen is a place where my personal history and creative proclivity collide to benefit an always appreciative audience on a very substantive level.
It wasn't always like that. There were lessons I needed to learn. Seven years ago, while visiting Eric in upstate New York, we were preparing dinner while working together on the Planet Waves annual series. Cooking as I always do, I mentioned in passing — almost resignedly — "Yes, I can cook. I cook too well, in fact. Everybody wants me to cook for them. I feel so much like a Mom, even though I'll never have kids!" Eric responded by turning that around on me saying, "Never abandon that maternal, nurturing side of yours. It's a huge source of power — own it!"
Even though Eric knew my chart, his comment confused me. Confused by my own maternal inclinations, I was struggling with a part of me that still needed to define freedom for myself. How could I celebrate something I was so conflicted about? A talent to nurture that brought me so much grief because I felt so under-appreciated for it? How could Eric suggest that I relish and celebrate a side of me that, at the time, I perceived as servitude?
My perceptions then were based on carrying baggage from a history of giving away too much nurturing energy in my relationships. I mistook my proclivity to give as something I had to do all the time. I gave too much, most of the time doing so without being receptive to receiving back. I felt myself a victim of my own gifts. I was carrying a subservient mindset — always tending to the needs of others first, with little idea how to be receptive to reciprocation, or how to communicate my own needs to others. I gave too much so I wouldn't receive.
Some of that mindset was cultural. Filipino women of my mother's generation were taught to be the quiet, giving force behind their man, submerging their needs and strength for the needs of their mate. And my mother's example was the imprint of femininity that I carried into early adulthood, and subsequently into my relationships.
Using that example in relationships, it was as if I was constantly carrying two large baskets of fruit: one for others, and the other for myself. Habitually, it was the basket for others that was fuller, heavier and laden with luscious fruit, while my own was meager. Needless to say, carrying more weight for others on one side eventually does "tip you over." A bout with deep depression and months of therapy put me on that long road to find out what I wanted.
I needed to embrace that overwhelming need of mine to nurture — the quality Eric found as a strength in my chart, but back then I never thought that it was. I struggled with recognizing and appreciating my own power, wants and needs. That had to become primary practice — the yoga of self. To employ the plane flight metaphor: I had to place the oxygen mask on myself first, to break myself out of the over-nurturing rut I experienced in my relationships.
My talent for nurturing had to evolve to a level where I could do it with enjoyment, creating something for the plate that was a full embodiment of personal energy and spirit, not servitude. This for me was my journey to my 11th house, where my Capricornian Ceres and North Node co-exist.
Cooking and baking are now my passions, which I pursue like a dance, preferably when I have the physical energy and the time to make it truly enjoyable for myself and others. These talents to nurture and sustain others had to mature to a level where I would get something back for giving — not only monetarily, but energetically. The kitchen had to become a place of magic and joy for me. I think, by and large, by accepting my power and energy flow as a constant and equal exchange — going out and coming back in — I have succeeded.
As a friend of mine once said recently, "Fe, cooking — for you — is a form of meditation." Another said, "Fe, you are a magician with food." I'd like to think that I am. As I walked the road of this life leading to the fields of Ceres, I came to accept a natural part of myself I once denied. I've given myself the chance to sustain and enrich myself and others, on the plate and in spirit.
Leaning in, I lift out a freshly baked pear pie from a hot oven. I can feel the harvest goddess' breath on me while the smell of a golden, butter crust and bubbling fruit comes from what I made with my hands. The experience is a gift from Ceres, leaving me full of thanks for her help in re-claiming a large part of me.