The Sagittarius New Moon on Saturday at 7:32 am EST (12:32 UT) will NOT also be a solar eclipse. That's the short of it. Even so, the New Moon this weekend will have a highly unusual correlation with the Scorpio New Moon and solar eclipse of last month, and also with the next two New Moons (of December and January), all of which is a slightly longer story.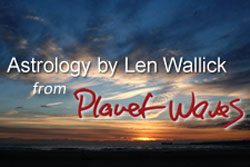 Begin the story with what defines a New Moon, and in part what it represents. All New Moons are by definition a conjunction of the luminaries: the Sun and Moon. A conjunction by definition is any two celestial objects occupying the exact same degree of the same sign on the zodiac, and the same degree of celestial longitude in the sky.
As with any conjunction of two celestial bodies, a New Moon represents in part the beginning of a new cycle. In this case a cycle (called a lunation) that lasts about four weeks until the next New Moon.
One of the practical doctrines of astrology is that there is important information in how a cycle begins. It so happens that the Scorpio New Moon and solar eclipse of Oct. 23, the Sagittarius New Moon on Saturday, and the lunations initiating both next month and in January (which will also NOT be eclipses) all begin the same way.
In each case, the luminaries are conjoining just hours after the Sun enters a new sign and literally minutes after the Moon follows the Sun into the same sign to catch up and merge. In other words, four New Moons in a row in the first degree of four consecutive signs. That's a highly unusual correlation with practical information you can use.
To make practical use of the lunation initiating this weekend, please consider another doctrine of astrology: that what you do on the day of a New Moon will have an influence lasting for as long as the Sun is in the sign where it conjoined with the Moon.
You read that right. The most valuable information Saturday's luminary conjunction will have to offer will come from you, not from a chart or an astrologer.
Instead, your perceptions, your responses, your choices, your decisions, and your actions this weekend will in all probability have significant influence over the next four weeks until the Sun enters Capricorn to begin a new season, followed by a New Moon just a few hours later.
Four weeks is a long time for the consequences of one day to resonate, but also a relatively short term compared to many other cycles. Fortunately, what you perceive, how you respond, what you choose, how you decide, and the actions you take are all significantly under your influence to control.
That's good news for both the short and long term. First, the Scorpio New Moon and solar eclipse last month is giving you a reference point and subsequent timeframe of about four weeks. Contained there is information about what you did back on Oct. 23, and what happened as result.
Next, for the comparatively short term, the Sagittarius New Moon on Saturday is giving you a new start to put information from the previous four weeks to use, and get a sense of what happens differently when an eclipse is no longer part of the picture.
Finally, the Capricorn New Moon on Dec. 21 (or Dec. 22, depending on your time zone) and the Aquarius New Moon of Jan. 20 will provide a chance for practice to make more perfect, and more of a difference over an even longer term.
So that's the long and short of the Sagittarius New Moon this weekend. Not an eclipse, but rather an opportunity to put astrology to practical and influential use in the world through the only thing in the world you can truly, consistently and significantly exercise control over — your own self. How cool is that?
Offered In Service
Len is available for astrology readings. You can contact him at lenwallick [at] gmail [dot] com.