How do we measure the distance of our conscience from our deeds? Is it just by time? By how much has been torn down? How much has been rebuilt? Is it by lessons learned, or never learned? Perhaps it is by the stories that leave us haunted, nagged by the incessant ghosts of 'what we should have done'?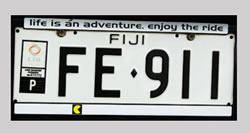 These questions tug at us regarding Hurricane Katrina and our response. Ten years later, we sit with thousands of questions unanswered that we still find ourselves needing to ask.
To help us look back at what was and what is, today I am employing observations by Eric from his article "Katrina the Awakener" published in September 2005, to give us our baseline. It's a must-read. The block quotes in this article are his.
"What we are witnessing is beyond incompetence at this stage; and is approaching genocide."
As a former public works employee, I remember vividly how helpless I felt ten years ago, watching CNN's coverage of an historic category five hurricane named Katrina raging over the Gulf of Mexico. When the storm hit the Gulf Coast it was downgraded to category three. But even lowered in its category of intensity, a hurricane is a hurricane. We were watching what climate change could do, though CNN could barely make a whisper, let alone a hint, about it.
While roads were still functional, many who had transportation available left the city. But those who couldn't afford to leave stayed. We then witnessed with dismay and horror what appeared to be criminal foot-dragging by the government. Where were the FEMA officials getting aid, shelter and evacuation help for those too poor or infirm to escape?
Even to this day, we are uncovering more: I stared in shock at the photographs of over a hundred buses parked in lots, assigned to evacuate citizens in emergencies like this, unable to move because the lots they parked in were were flooded. In the event of Katrina, the city itself abandoned its own evacuation plan.
What happened after the storm hit was even worse. The levees along Lake Pontchartrain broke, right when Saturn moved from Cancer into Leo, and as Eric had said — all that water that had been penned up started to burst. The levee blew open over the most vulnerable areas of New Orleans, its lower east side, also known as the Ninth Ward.
When it was over, it was a disaster that killed close to 2,000 people. Still more remain missing, and incomplete records mean that if they still remain lost now, they may never be found.
"Are we to understand that the federal government is incapable of responding to an emergency? It would seem so."
You only have to hear the name "Katrina" and you associate it with how much America, one of the richest countries in the world, stumbled and fell. In Katrina's case, it was on every account: the bumbling of the federal government — FEMA specifically — as well as the State of Louisiana to react proactively and quickly to get people to safety prior to the storm hitting land; the mismanagement of the post-storm rescue and recovery by know-nothings like "heckuva job" Michael Brown, head of FEMA — a political lackey appointment whose job it was, until that time, to get as much government money out to Bush cronies as possible.
Before 9-11, FEMA was its own agency until the Bush Administration moved it under the Department of Homeland Security. I remember being reminded of the mismanagement of the Iraq War, already two years into the fight, in FEMA's emergency response to Katrina. In fact, the parallels between the two would be comical were they not at the cost of so much misery, including and especially the ridiculous profiteering from human suffering using your taxpayer dollars.
FEMA's response to Hurricane Katrina was the model of criminal neglect and dereliction of public duty at a time and place where it should never fail. New Orleans' nickname, "The city that care forgot," took on a new, darker twist. Then again, the Bush Administration was leading the effort of his party to make sure that government does not work; in that they were eminently successful.
"Incredibly, no organized relief program appeared visible. Indeed, police have received federal orders to privilege stopping looters against delivering aid and searching for survivors. In other words: The priority (as we have so often come to expect) is to protect property."
We remember the bodies face down in the waters of the Mississippi; the people waiting for evacuation from their roofs; the stories of the sick and infirm trapped in blacked-out hospitals and elderly care homes, forced upstairs waiting for days for food, water and a safer place to be. We remember the cries for help on the news by the thousands forced to stay for days in the Superdome, finally being given water and ultimately food.
Then there were the stories of food shipments donated from across the globe lying in wait and disposed of because they'd spoiled; disorganized relief workers couldn't get it to survivors in time. We even remember those racists of the AP, with a photo of a white couple carrying loaves of Wonder Bread and water bottles through the flood with the headline "Hurricane Survivors Struggle for Survival," while a photo of black survivors doing the same was headlined "City Seeks to Prevent Looting."
Ten years later, we are still sorting things through. We see some improvement over the handling of natural disasters such as Katrina; Hurricane Sandy comes to mind, but the baseline set by the Katrina disaster has been a low bar to clear.
The City of New Orleans is standing and re-building. But it isn't the same. Many of the homes that stood for generations in the east side are gone, replaced by shining new homes that few of the original residents can afford. Gentrification has decreased the number of blacks in New Orleans, though enough have retained a foothold, struggling to keep the cultural vitality of the city and the region intact.
We have a White House that recognizes climate change is real, but still struggles with the interests that keep us from pursuing what should be a logical course of disaster prevention — and we have Katrina as a very concrete example of what that kind of devastation entails. We have yet to determine and appreciate the value of our most vulnerable: low-income, predominately black people and people of color. They still pay the "regrettable price" for protection of property.
I owe Hurricane Katrina for the awakening in me. It was through her that the outrage I felt found a voice. My writing voice was already crafting itself while blogging on politics, but when the levees broke it was Katrina that broke something through in me. Her tragedy helped me verbalize the outrage latent in my years of public service, and I found my voice of political activism. My writing was honed from a whisper to a shout. Fe-911 sprung from those flood waters.
How do we measure the distance of our conscience from our deeds? Is it by how much has been torn down or rebuilt? Is it just by time? Is it by lessons learned? Is it the stories that leave us haunted, nagged by incessant ghosts of "what we should have done"?
It's been ten years since the levees broke, overwhelmed; ten years since they failed to keep the rising waters of Lake Pontchartrain away from the lower east side of New Orleans, killing close to 2,000 people and allowing a city to die. But something else died the day Saturn moved from Cancer into Leo — our arrogance.
We learned that even the greatest of nations is only as great as how much care its government and citizens give to their most vulnerable at their greatest time of need. We need to learn to pay attention to the changes in the Earth — the signs that only become more obvious with time and tide. We need to keep our arrogance muffled down, low and dead. We cannot be the nation that care forgot.