Jupiter and Saturn are taking their time, each in their own way. So, it may seem, is humanity taking its time to decide what we will be. It's a process in which every one of us is involved, like it or not. Each in our own way we are determining more than just our individual fates — we are determining the fate of our kind.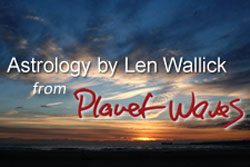 It's not a simple thing to be living now. Nonetheless, it is a great privilege, and a great responsibility you have accrued simply by being alive.
From the cold streets of Ferguson, Missouri, to hot, parched desert battlefields there is both a great raising and a great lowering going on. For as many as are rising above their fear all over the world, there are also many lowered by fear. The net result is taking its time — but like Jupiter and Saturn, not taking forever.
Closer to the Sun than Jupiter and Saturn are the personal planets — Mercury, Venus and Mars — making their appointed rounds swiftly to mark our years. Farther from the Sun, from Uranus outward, are planets of history, distinguishing centuries and even millennial cycles by their own circulations.
In between are Jupiter and Saturn, the inter-personal planets by which decades are determined and generations are judged.
Right now, Jupiter and Saturn are taking their time coming to some astrologically implicit conclusions, giving each and all of us some extra time in the bargain. And a bargain it is, the nature of which each and all of us will determine in the months to come.
In four short months, Jupiter has traversed more than two-thirds of the way through tropical Leo. In recent weeks, however, Jupiter's progress has slowed practically to a stop as a prelude to a five-month-long retrograde (beginning on Dec. 8), which will enforce a review of nearly half of Jupiter's advancement so far.
Saturn, for its part, is about to conclude more than two years of slogging through the waters of Scorpio to refresh its spirit in the fires of Sagittarius on Dec. 23. Nevertheless, it is in Scorpio for nearly seven more weeks, and a retrograde next year will compel Saturn's return — allowing Scorpio to collect what it is justly owed before Saturn is finally free.
So it is that in the immediate future of the inter-personal planets time will be taken, and given. The question is what you will do with the time being given to you.
Will you apply the awareness astrology offers to raise your own and that of others? Or will you lower yourself to indifference as if that will change anything?
The late, great astrologer Rachelle ("Rockie") Gardiner often preached that, "patience is the key to heaven." By that pithy observation she did not invoke a mythic key to pearl-encrusted gates.
Rather, she meant that none of us can make the planets, nor their apparently synchronized earthy cycles move any faster. She implied that each and all of us are best served by taking the time given by the heavens gratefully and using it wisely to access what of heaven Earth does indeed offer.
So how will you take your time during the season to come? That's your question to answer, along with the rest of us, every one, as the heavens patiently watch.
Offered In Service
Len is available for astrology readings. You can contact him at lenwallick [at] gmail [dot] com.