Last night I dreamed I was hired as a nursing assistant to take care of Donald Trump. Coming after deliberately avoiding political coverage for the weekend, I found this dream an unwelcome excursion by the Republican Party into my psyche.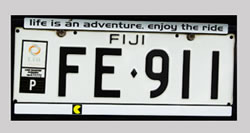 The awful, awful week Trump has had since Hillary's post-DNC convention trampoline bounce has been something to behold. The backlash in reaction to Trump's comments against Khizr Khan and his family sent a large number of stalwart middle-of-the road Republicans literally to the Hills — as in Mrs. Clinton. Seeing the abyss awaiting on Election Day, the Republican National Committee — the group in charge of electing Republicans to the White House and Congress — was compelled to take @realDonaldTrump out to pasture.
I saw no Trump tweets re-tweeted over the weekend. Or at least nothing that would add more gasoline to the fire still smouldering after Trump's Twitter meltdown last weekend. If there were tweets, they were measured. It appears the campaign took over his Twitter account to make him appear more grounded. The real Donald Trump was missing in action, muzzled to canned campaign talking points and sound bytes.
I know given my record of coverage here my dream of feeling compassion for the man is out of character. To dream of taking care of and feeling pity for the Donald was more alarming than the other dream I had earlier last night, of dispatching a serial murderer from my community.
But that alarm is for reasons other than what you think. I am not missing Mr. Trump. I miss the thing about Trump the political candidate that makes him so compelling. A few weeks ago in "Day One", I made a comment which I expand here: the degree of fear projected on us (by the campaign) is toxic — radioactive. It is also addictive. It triggers intense feelings of fear and anger, which is followed by depression and powerlessness. And it's that powerless void that "Strong Men" want to fill.
Trump's negative stimulus enlivens the survival part of the brain, which thrives on it; and it gives people who have difficulty expressing themselves or don't have means to express what they feel a chance to say what they really feel, 'politically correct' or not. The Trump stimulus provides vehicle and validation to express the aggressive feelings bubbling underneath our American skin. That release, as well as our horrified reaction to it, becomes deeply gratifying.
In a sense it all sounds like the very essence of methamphetamine's appeal. The glory of the first adrenal rush, which ultimately leads one down the road to ruin. Which is why the new, improved-and-muted Trump — introduced to us by the forward motion of his ascendant from a proud and overbearing Leo, on its last anaretic degree, lunging toward zero Virgo — is indeed a strange sight.
As Eric described this point about Trump, excerpted here from his column, What's Up With Trump? Let's Check his Progressed Chart:
The Sun in Leo these past 30 years has coincided with Trump's rise as the Republican candidate, which he seemed to do on the force of personality (a good image of Sun in the ascendant degree). I would say he's proceeded with the force of his ego, but the correct psychological term is id.

Trump's progressed Sun is not only crossing his rising degree; it's ending a 30-year cycle and changing signs, all at the same time. The sign change is from Leo to Virgo. His Sun has been in its own sign for all those years — a masculine, hot, fiery, fixed sign. It's now about to enter Virgo, a feminine, cool, moist, mutable sign.

Virgo presents challenges for many men, because it's just so feminine. Any well-adapted Virgo man has a touch of transgender to him…we are seeing Trump, who has lived veiled in his own 12th house for three decades, emerge as the person who he really is…then his hot, fiery, macho, out-of-control Sun is about to get cooled off by Virgo. For him this will feel like being extinguished.

However, there is nothing especially creative about Trump. In true toxic 12th house style, he seems on the brink of losing his mind. Now he will find himself in some other state, as if he's woken up from a 30-year bender.
Trump isn't speaking extemporaneously. At least not today. Now he speaks — uncomfortably — from a teleprompter. He is a lion on a leash of iron chained to a wall. It must feel very strange to him. It feels strange to me, which may explain why I have feelings of 'missing' him. He has portrayed himself as such an absurdly terrible — almost evil — candidate in such a laughable way over the last year that it was easy and convenient to despise him. He was the obvious black-hatted, mustache-twirling candidate.
This is not to say the toned down Trump will be any better. He's just more controlled. His arguments and policy bites are more or less Party line: the terrible cafeteria food that is the Republican Party platform of trickle-down economics with a side helping of misogyny and racism. Many believe that Donald Trump the Candidate was planted on the American electorate by the CIA, Bill Clinton and the Democratic Party to get Hillary elected President. Personally, I don't believe any one of them good enough to do that.
Trump managed on his own, using his brand of id-identified politics to tap into and release the toxic build-up of economic, racial and sexual tension rising to a climax into this country. He did it with deadly efficiency. In that way, he serves a greater social purpose, one that he himself never anticipated. This, on a spiritual level, may ultimately be seen as the point of his campaign — at least from our perspective.
I have been covering American politics on the web for the last 14 years — since George W. Bush started waging war on Iraq. The polarization of US politics began as a fissure started by a Supreme Court selection of the President in 2000, erupting at the false flag explosion of the Twin Towers.
That fissure collapsed into a great divide in this country which, over the last decade, destroyed civility and more moderate voices in both Republican and Democratic parties.
The end result has been a maddening, life-threatening inertia in government. Trump's voice provided us — even as negative feedback — a necessary mirror to see how badly that divide has damaged us, and how much more we need not only to grow away from that damage, but to grow up into something much healthier as communities and as a country.
Which brings me back to my original point: compassion towards our enemy, represented by Trump, as a case for compassion for ourselves. As a person who has been through abusive relationships, it wasn't until I recognized I needed to forgive myself for being involved with such a destructive person that I then began to choose more healthy relationships.
As my friend, a community healer, said to me this weekend: "This country is going through a battle between the dark and the light." Not in the candidates — they are only symbols — but in our reactions to them.  The healer also said, "We're getting ready to move out of the womb, setting ourselves up to be born. It's going to be difficult, but we are moving into something new."
Our adversaries, like all of our relationships, are a mirror of ourselves. In the meantime, we will have much to do as a nation to heal deep rifts that divide us. We are going to get to work to be healthier — to dream more brightly. I see this all not as a dream, but a possible future. A future that yearns for us to reach it.